CFI.co Meets the CEO of Green Delta Securities: Wafi S M Khan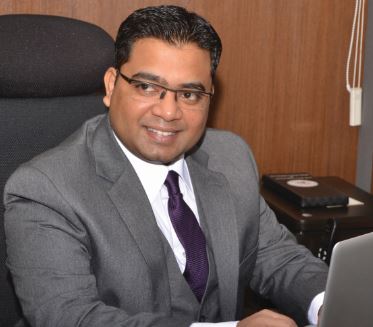 Stock brokerage in Bangladesh is not the most obvious of career choices ambitious students mull in Bangladesh. The few people who have been successful in portraying the brokerage industry as a glamorous one are definitely key players in the market. The CEO of Green Delta Securities Limited, Wafi S M Khan, is one of them. Mr Khan has been running his organization successful, displaying unique leadership skills centered on a customer centric approach and keen risk management abilities. Mr Khan has not just led his business to greater heights; he has also contributed significantly towards the strengthening of the sector's overall appeal.
Green Delta Securities is one of the best known brokerage houses in Bangladesh and is a direct subsidiary of the Green Delta Insurance Company. Mr Khan took over as CEO in 2011 and promptly unleashed his pioneering attitude toward business generation and other core activities. Prior to joining Green Delta Securities, Mr Khan worked at The City Bank as vice-president and head of non-funded business. Here, he gathered extensive experience in the banking industry and set benchmarks for others to attain.
Mr Khan started his remarkable career at ANZ Grindlays Bank and proceeded to positions at BRAC Bank, and American Express Bank before arriving at The City Bank. His skills and innovative approach were greatly influenced by his work in retail banking. Mr Khan was directly involved with the launch of numerous retail, card and loan products.
For Green Delta Securities Mr Khan envisions a future as Bangladesh' preferred brokerage house for both individual and institutional clients. He initiated programmes aimed at making sure that clients get access to the highest level of service with exceptional compliance levels. Green Delta Securities is now able to consistently offer top-quality services at competitive prices for all the capital market needs. Moreover, the range of products offered is comprehensive and includes brokerage, CDBL (Central Depository Bangladesh Limited), telephone-trading and custodian services.
However, the Bangladesh brokerage industry has a long way to go to change its overall perception. Mr Khan has taken a number of initiatives with a view to changing the rather negative aura that surrounds the sector in the eyes of many in the country.
"Being a stockbroker can lead to a career full of growth and potential. For a stockbroker every day brings a new challenge. He is offered a rare inside view of the capital and share markets. Sadly, the overall capital market is something most people of our country don't care much about. We see people of modest financial means invest recklessly in the capital market with the proceeds of land sales or other one-off sources of income. When faced with tremendous loss, these people will often blame the system or the government. They fail to realise the nature of the markets."
"Capital markets are for the people who have idle money to spend. If you lack the required 'capital', stocks and other risk-bearing investment products are not for you. The lack of knowledge about capital markets is the prime reason why this industry has a less than stellar reputation. This in turn discourages fresh university graduates from joining brokerage houses."
Mr Khan has formed his team at Green Delta Securities with a mix of young talent and more experienced professionals. His visionary approach is gradually helping to change the mind-set of local investors and the general public. He is organising workshops and training seminars on a regular basis for the people who need it the most. Mr Khan can be regularly seen on business talk shows explaining the dynamics of the brokerage industry to audiences.
Throughout his career, Mr Khan has made a name as a result-oriented team player, innovator and initiator. He has taken up several successful training and workshops, both locally and globally, on career management and leadership. He has also attended various international conferences which took him to Dubai, Singapore, Thailand, UK and China.
Mr Khan's achievements, dedication, skills, and his strong commitment to the brokerage industry have been recognized through awards and other honours by a number of trade organisations and associations.
Mr Khan is the former President of the Dhaka North Junior Chamber International (JCI). He was the secretary of Rotary Club of Metropolitan Dhaka. He is currently a member of Metropolitan Chamber of Commerce and Industry (MCCI) and Bangladesh Malaysia Chamber of Commerce and Industry. He is also a member of many prestigious local and international social clubs and board member of non-profit business organizations.
---
---
You may have an interest in also reading…
Sustainability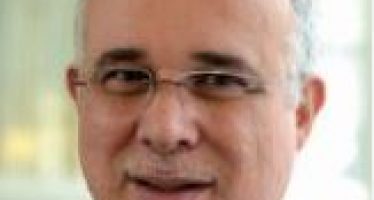 Africa is booming—mostly. Much of the continent has experienced strong and sustained economic growth over the last two decades. Many
Multilaterals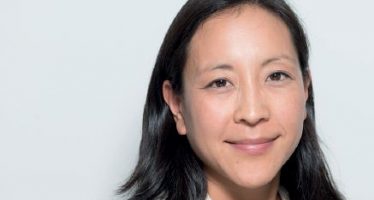 It is widely understood that the world is falling far short of the funding flows required to achieve the Sustainable
North America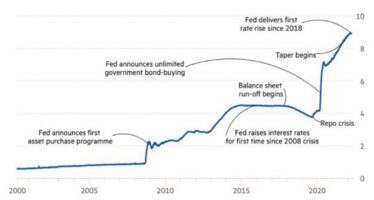 In its May 15th meeting, the Federal Open Market Committee (FOMC) of the U.S. Federal Reserve (Fed) lifted its benchmark