A Winner, All the Way: Gautam Adani, Businessman, Negotiator, and Survivor of Two Kidnappings and a Terror Attack
Infrastructure tycoon Gautam Adani, founder of the Adani Group, has created ports, infrastructure, and thousands of jobs. He's also been kidnapped by bandits and twice held for ransom; it hasn't slowed him down…
By HAL WILLIAMS
Life at the top of the India's commercial food chain may be rewarding — Adani Group founder Gautam Adani's personal wealth is estimated to be in the region of $118.3bn — but it comes with certain setbacks.
The billionaire was kidnapped by bandits in 1997, and when terrorists attacked Mumbai 11 years later, Adani was among the hostages held at the seafront Taj Hotel. It's not known what, if any, ransom was paid in either incident, but Adani appears to have taken it all in his stride. He remains one of the country's, and the world's, most prominent and successful businessmen.
Last April, with domestic and national economies flailing, writhing, and wilting under pandemic woes, and business titans worldwide tied to the metaphorical mast, India's Adani Group was doing very nicely, thank you. In the middle of the most disruptive financial crisis in recent years, it became the third Indian conglomerate to cross $100bn in market capitalisation.
The wind was still filling the Adani sails exactly one year later. This April, the Ahmedabad headquartered multinational doubled that 2021 figure, and comfortably crossed market capitalisation of $200bn. It was just the third Indian conglomerate — after Tata Group and Reliance Industries — to achieve that.
Gautam Adani was born in the western state of Gujarat; he dropped out of college and moved to Mumbai as a teenager, working for a while as a diamond sorter in the gem trade. He returned to Gujarat and began his business empire by importing PVC for his brother Mahasukhbhai's plastic business. Adani Enterprises was created to import and export commodities.
Adani created his eponymous group as a commodity trading company in 1988. Today, it has an annual revenue of over $20bn, with operations in 50 countries including port management, power generation and transmission, renewable energy, mining, airport operations, natural gas, food processing, and infrastructure. The flagship, Adani Enterprises, is a standalone holding company. It began as an import-export firm, but now focuses on mining and the trading of coal and iron ore.
Adani Enterprises is the incubator for group business ventures, with three main subsidiaries: Adani Wilmar (food processing), Adani Airport Holdings, and Adani Road Transport. Other subsidiaries are diverse: defence and aerospace, rail and metro infrastructure, solar PV module manufacturing, oil exploration, petrochemicals, water infrastructure, data collection, agricultural storage and distribution, bunkering, real estate, financial services, and cement.
There's not much consolation for those seeking environmental awareness in the current portfolio, but Gautam Adani intends to become the world's largest producer of green energy — and has vowed to invest as much as $70bn in renewable energy projects.
There's a Monopoly flavour to Gautam Adani's game plan. He controls India's largest port, Mundra, in Gujarat, and he's the country's biggest airport operator. He acquired a 74 percent stake in Mumbai International Airport, in 2020. In May this year, he acquired Swiss giant Holcim's cement business in India with the investment of a cool $10.5bn.
Gautam Adani doesn't leave much to chance — and he thinks big. The first-generation entrepreneur is driven by the motto of "Growth with Goodness" and the desire to build world-class infrastructure capabilities for India. He has transformed the country's coastline by building ports and logistics hubs, creating thousands of jobs, and bringing in expertise via partnerships with international companies.
The bulk of his fortune comes from public stakes held by the Adani Group: 75 percent of Adani Enterprises, Adani Power and Adani Transmissions, 37 percent of Adani Total Gas, 65 percent of Adani Ports & Special Economic Zone and 61 percent of Adani Green Energy. Shares are held by promoter groups, including Adani family members and holding companies
Adani is a hands-on honcho unfazed by challenge; he was personally involved in negotiation with 500 private landowners across India in 1994 while setting up the harbour facility at Mundra Port. The hard work paid off; Mundra became a special economic zone in 2007, and with a huge investment in infrastructure, another arrow was added to the Adani quiver.
Gautam Adani is no shrinking violet when it comes to flashing the cash. He owns not one, but three private jets, including his personal favourite, a UK-produced Hawker Beechcraft 850XP. He around-towner is a BMW 7-series, with a Rolls-Royce Ghost and a Ferrari California set aside for sunny Sunday jaunts. His pad is the modestly titled Adani House, a luxurious hideaway — if such a thing is possible in New Delhi, where he lives — with 3.4 acres of land in the densely populated metropolis.
He has created an almost unimaginable lifestyle for himself, but Gautam Adani has also boosted his country's profile, economy, and prestige. A winner, all the way.
---
Tags assigned to this article:
india
---
You may have an interest in also reading…
Asia Pacific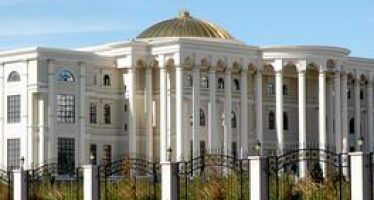 A new Country Partnership Strategy (CPS) for Tajikistan outlines a World Bank Group program of support for the country over
Asia Pacific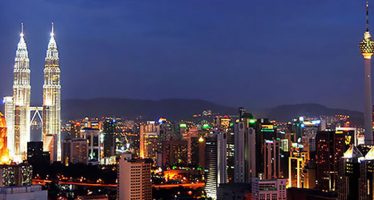 Ben Lewis, The Asian Lawyer (20/02/12): For many international lawyers, the term Islamic finance immediately calls to mind images of
Corporate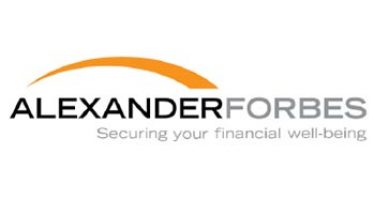 Alexander Forbes Group Holdings Limited, a specialised financial services group headquartered in South Africa, successfully listed on the main board