UNCDF: Secrets to Easing Funding Process for Less Wealthy Countries' Climate Battle
Qatar's under-sung conference shared the limelight with larger international events — but it provided some key points for decarbonisation…
A high-level conference addressing climate change was convened in March — and we aren't talking about COP28. It was a high-level event, focusing on economic security, global growth, and sustainable development. We're not talking about the World Bank-IMF Spring Meetings, either.
The event in question was the Conference on the Least Developed Countries (LDC5), which took place in Doha, Qatar. Leaders from the private sector, civil society and governments convened to raise resources and cement partnerships to implement the Doha Programme of Action, a new generation of renewed and strengthened commitments for sustainable development in the 46 least-developed countries (LDCs).
The conference is one of the most important gatherings to address climate change as well as economic security. Not as two distinct development themes, but as a single, existential challenge to be overcome — if sustainable development is to be achieved where it is most needed.
A recent report by the UN Conference on Trade and Development (UNCTAD) looked at the low-carbon transition of LDCs, and its implications of structural transformation. The causal relationship between greenhouse gas emissions and structural economic vulnerability may not yet be clear, but the relationship is intimate and acute.
LDCs are among the most vulnerable to damage from extreme weather events due to lack of capital for climate-resilient infrastructure. The resulting economic harm of disrupted commerce, reduced trade and infrastructure damage translates into higher costs to access credit markets. "LDCs pay nearly 10 percent more on overall interest costs for development finance as climate change effects are transmitted to sovereign credit profiles," according to the report. The insult to this financial injury stems from the fact that LDCs are responsible for just four percent of all global greenhouse gas emissions.
"LDCs are among the most vulnerable to damage from extreme weather events due to lack of capital for climate-resilient infrastructure."
Another example involves exposure in global supply chains. The UNCTAD report found that FDI flows to LDCs went mainly to natural resource sectors, and those vulnerable to aggregate demand shocks, especially fuels and minerals. The mining and quarrying sector showed consistent growth in terms of foreign value added. Such FDI flows have positioned LDCs as global exporters of high carbon-emitting commodities. The trade volatility experienced by LDCs diminishes the budgetary space that local and national governments have to invest in if they wish to de-carbonise their economies — they are largely limited to commercial opportunities tied to carbon.
With every climate-related disaster — more economic activity disrupted, infrastructure damaged, businesses decimated — the capability of LDCs to support sustainable economic development becomes compromised. That means the ability to finance their own climate resilience and cut emissions is compromised. This vicious cycle shows how LDCs are being left behind. They lack access to development finance and remain vulnerable to global trade shocks, while developed countries reap lion's share of the economic security benefits of decarbonisation.
As it was stated in the UNCDF report, Local Government Finance is Development Finance: "The road forward can only involve a green transition. An alternative 'dirty' route with increased greenhouse gas emissions and continued environmental degradation is no longer possible.
"Emphatically, the reality of climate change makes any carbon- and petrochemical-fuelled development path untenable."
Two critical elements to success are sustainable and inclusive trade regimes that advance low-carbon transitions, and give access to international finance to fund climate resilient projects and infrastructure. The United Nations can play a critical role in both respects. It can take a leading role in cultivating the global trade environment that supports low-carbon transitions. Through its singular convening power, the United Nations can support a powerful network of partners—national governments, multilateral institutions and non-governmental organizations—to fully leverage the power of intellectual property rights, trade agreements, and multilateral frameworks to advance climate objectives. The UN can also help the LDCs to unlock climate finance through the UNCDF, the UN's Catalytic Finance Entity for the World's 46 Least Developed Countries. Via the Local Climate Adaptive Living Facility (LoCAL), the UNCDF is working to increase climate financing by providing performance-based climate resiliency grants and technical support to local government authorities. The LoCAL facility provides a country-owned mechanism for channelling climate finance to 34 countries across Africa, Asia, the Caribbean and Pacific. LoCAL's performance-based climate resilience grants enable local governments to access climate finance for small-scale infrastructure projects that provide a lifeline for communities. Through the inclusion of community experiences and knowledge in the regular sessions of local consultative councils, LoCAL supports local governments by listening to voices and needs of communities in relation to investments. The facility also provides an internationally recognised standard that gives investors and donors the confidence to finance locally led adaptation projects, while enabling local governments to access international funds. A new standard issued by the International Standard Organization, ISO 14093, was launched at COP27. It is based on the Local Climate Adaptive Living Facility and offers a country-based mechanism to increase local government access to climate finance for adaptation. The ISO cements LoCAL's position as the accepted approach to gaining climate finance-delivery at the local level.
The LDC5 conference may not have the profile of the COP or the World-Bank IMF Spring Meetings. But it may do as much, or more, to achieve the promise of sustainable development — and leave no one behind.
---
Tags assigned to this article:
UN
---
You may have an interest in also reading…
Latin America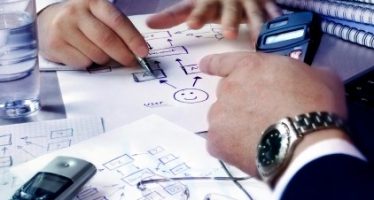 A new study by IFC, a member of the World Bank Group, finds that much-needed jobs in developing countries can
Latin America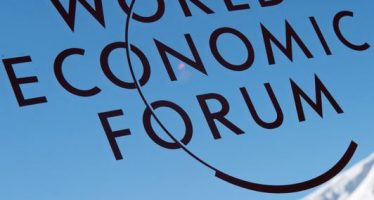 While currencies crumbled in emerging markets ranging from Turkey to Argentina, the world's mostly self-appointed leaders and assorted hangers-on gathered
Asia Pacific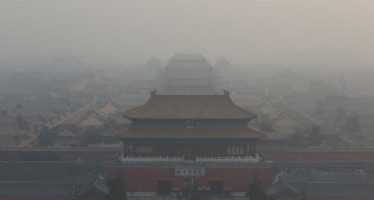 At long last, China is living its very own Silent Spring. Or not. Since late February, well over 300 million