GCC Eyes Fast Growth Africa
Sub-Saharan Africa has been experiencing strong growth in recent years, which is expected to continue. This boom creates an opportunity for GCC corporations and investors, according to Qatar National Bank Group, as the region is well endowed with resources and people, but largely lacks the capital needed to fund its development.
The IMF's latest World Economic Outlook forecasts that Sub-Saharan Africa will grow at a rate of 5.7% in 2013-18, which would make it the second fastest growing region after Developing Asia (largely driven by China). This compares with the 4.2% rate forecast for the MENA region. Growth prospects are also broad based across Africa-two thirds of the countries are forecast to grow faster than 5.0% in 2013-18 and all but two above 3.0%.
Africa's growth is mainly driven by a youthful population, which is growing at a rapid rate of 2.5% and becoming increasingly urban and middle class. Economic growth is also being supported by the expansion of mobile communications (nearing a 70% penetration rate) and improving transport infrastructure, much of it built with Chinese support. This is helping to harness Africa's resources which include metals and minerals, oil and agricultural products. The continent is also benefiting from the lowest level of conflict in decades and improving governance in several countries.
Out of the 45 countries in Sub-Saharan Africa, three-South Africa, Nigeria and Angola-represent about 60% of the region's US$1.3trn GDP, and so attract much of the attention from foreign investors. Also companies in South Africa and in the Maghreb, which have regional operations, can serve as routes for investment in the continent. The GCC has long established links with countries in the Horn of Africa and the Sahel, and is also increasingly connected with other parts of the continent.
"The IMF's latest World Economic Outlook forecasts that Sub-Saharan Africa will grow at a rate of 5.7% in 2013-18."
Some of the countries experiencing the strongest growth in Africa are benefiting from the exploitation of their natural resources or are rebounding from a low base after a period of conflict. Both factors contributed to Angola's rise over the last decade and for similar reasons South Sudan, the newest and one of the poorest country on the continent, is expected to see 21% growth in 2013-18, as it restarts oil exports.
However, many of the continent's most dynamic economies have been driven by other factors. For example, Rwanda, one of the top 3 performers over the last six years with an 8.1% growth rate, has no oil resources and instead has attracted investment due to efforts at improving its business environment, which is now ranked third in the region and 52nd internationally by the World Bank.
Some GCC companies are already engaging in parts of Africa in sectors such as transport infrastructure, telecoms, real estate, banking and agriculture. The major GCC airlines operate flights across Africa, serving as a natural hub linking it with Asia. DP World has port operations in Senegal, Mozambique and Djibouti. In telecoms, Ooreedoo is bidding for a controlling stake in Maroc Telecom, which would also give it exposure to 13m customers across four Sub-Saharan countries where the firm operates. Etisalat already owns stakes in operators in Tanzania, Nigeria and other parts of West Africa. In real estate, Kingdom Holdings of Saudi Arabia, for example, owns hotels in Kenya, Zambia and Ghana.
In banking, QNB Group has branches in two Sub-Saharan countries, South Sudan and Mauritania (aside from its extensive presence in North Africa. Gulf investors have also taken stakes in various local banks, such as Istithmar in Kenya's shariah-compliant Gulf African Bank (a CFI Baking Awards winner). The 250m Muslims in Sub-Saharan Africa, 30% of the total population, are potential customers for both conventional and Islamic banking.
Agriculture is a particular area of interest to GCC investors, to support the Gulf's food security. The continent has large amounts of underutilised land, substantial water resources, and low yields on much of the land that is cultivated. In this context, well placed and socially responsible capital investment could boost productivity. At the same time research and cooperation on suitable crop varieties and cultivation techniques, such as that planned under the Qatari-led Global Dry Lands Alliance, could help farmers working marginal land.
QNB Group expects that Africa will continue to experience strong growth for many years ahead, gradually closing the income gap with wealthier regions. This will create further opportunities for GCC companies and investors.
---
---
You may have an interest in also reading…
Markets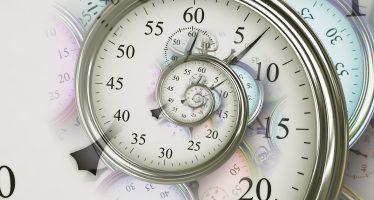 Commodity prices have recovered their 2020 losses and, in most cases, are now above pre-pandemic levels (Figure 1). The pace
Banking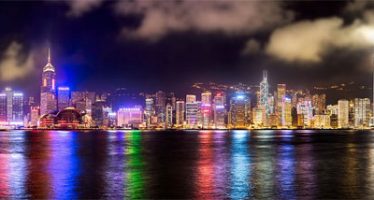 This year, CFI sees stronger growth in both GDP and company profits in the BRIC economies and the other emerging
Finance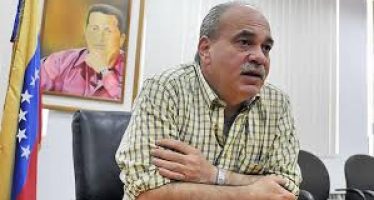 Corruption is the scourge of development. From outright stealing and cooking the books to kickbacks and price-fixing; corruption permeates some