New Business-Registration Portal Goes Global
A new web portal has been launched to help companies directly access, and assess the user-friendliness of, business registration websites around the world.
Global Enterprise Registration or www.ger.co is the brainchild of Ann Low, Deputy Director of the Office of Investment Affairs, at the US Department of State, who presented it at the 2015 Annual Investment Meeting in Dubai (30th March to 1st April).
She explained that GER.co's key aim is to simplify business registration processes on a global scale. The easier it is for an entrepreneur to register his business, the more likely he is to do so. The newly registered businesses become taxpayers, which increases the resources to finance sustainable development.
"In many developing countries, over 50 percent of economic activity is conducted by unregistered businesses. This means that those businesses don't have bank accounts, so can't take out loans to grow, and don't have access to health or social insurance. An illness can cause a business to fail. By making registration easier, businesses quickly get the necessary documentation to apply for bank loans and access to social services."
"In many developing countries, over 50 percent of economic activity is conducted by unregistered businesses."

– Ann Low, Deputy Director of the Office of Investment Affairs, US Department of State
"GER.co aims to be the first stop for business registration anywhere in the world. The site uses a simple green dot rating system to alert an entrepreneur to the complexity of the business registration process in different countries. This information saves the entrepreneur time since he knows what to expect. GER.co also reduces corruption by encouraging governments to put their processes online, increasing transparency and predictability."
In order to be listed on the GER website, a country needs to have either a "single window" website allowing simultaneous online registration with at least two agencies, or an "information portal," describing the mandatory registration processes with at least two public agencies. At present, only 26 countries in the world have single windows (including one in the UAE), and 126 countries have information portals. According to Ms. Low, "presenting links to all the world's online business registration sites in one location enables governments to identify best practices. They can see how to make their administrative procedures more user-friendly and be inspired to make such improvements a priority. It's an exciting area, because there is a lot of room for improvement globally."
"This has already happened in Guatemala, which went from 172 in the 2013 Doing Business ranking ("Starting a business" indicator) to 98 in 2015, thanks to improved administrative procedures in its new Minegocio.gt business registration website." Ms. Low adds that user-friendly business registration websites are also vital for attracting Foreign Direct Investment (FDI) by small and medium-sized enterprises (SMEs), which can see complex, opaque procedures as an insurmountable barrier to foreign investment.
We have also compiled 10 best LLC services to create your startup – click here to read more.
"One of the obstacles to FDI success is when a country's laws and regulations aren't that transparent. If you're a one- or two-person start-up, you don't have the time or energy to work out complicated licensing and registration systems, so lots of businesses just don't bother. Governments can create a more attractive environment for FDI from SMEs by simplifying their registration procedures and putting them online. These same actions will help spur domestic entrepreneurship and innovation."
The GER is a joint initiative by the United Nations Conference on Trade and Development (UNCTAD), the Kauffman Foundation's Global Entrepreneurship Network (GEN) and the U.S. Department of State. In February 2015, The White House Summit to Counter Violent Extremism identified GER as a community-led solution to address extremism by facilitating economic opportunity through entrepreneurship, and good governance (http://www.state.gov/r/pa/prs/ps/2015/02/237647.htm, point 9).
GER.co was presented at this year's 5th edition of the Annual Investment Meeting, which runs from March 30th to April 1st on the theme of "Sustainable Development Through FDI-Induced Innovation and Technology Transfer." Organised under the patronage of His Highness Sheikh Mohammed bin Rashid Al Maktoum, Vice President of the United Arab Emirates, Prime Minister and Ruler of Dubai, this year's Meeting has attracted no less than 68 Ministers from around the world, plus thousands of delegations, officials and businessmen and women from more than 140 countries.
For further information, please see GER Brochure
---
---
You may have an interest in also reading…
North America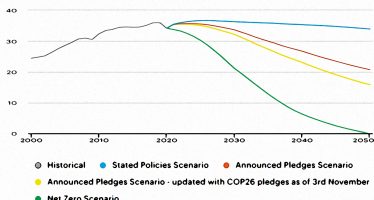 Accelerating the transition toward low- or zero-carbon emissions is necessary to keep global warming at theoretically safe levels. That will
Oil & Mining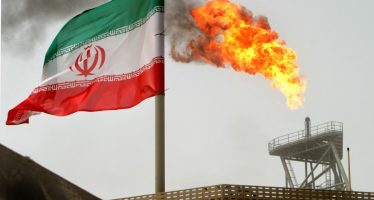 Iran's oil sector has been targeted by fresh sanctions from the US, while the EU is in talks over what
Finance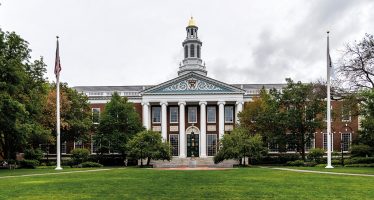 Capitalism is in need of a renaissance. Despite headlines of strong global economic growth, there are signs that all is