Interview with Firas Sleiman – Partner and Technology, Digital & Cyber Leader at PwC in Qatar: Digital Leadership
About Qatar and Digital
What technology or digital trends should the Qatari leader watch out for and invest in for the next decade?
In the next few years, the focus of public and private sector CxOs and digital leaders will gradually shift from applications and data centers, to client and experience-centric models through data liberation, monetisation and analysis. Data will become one of the core assets of most organisations, and a key enabler of revenue, market dominance and operational optimisation. As data takes the center-stage, enabling technologies will undoubtedly emerge, such as cloud, analytics as a service, IoT and cyber security.
What are digital opportunities for Qatar to lead regionally?
Qatar has always been at the forefront of education, research and innovation. The country's investments in education and research make it a prime location for regional digital innovation hubs, accelerators, incubators and think tanks. Additionally, the availability of low cost energy and real estate will allow Qatar to take a regional lead in cloud data center hosting, and other digital platform free zones.
Which sectors have the highest need, dependency or readiness for digital transformation?
Given Qatar's commitment on sustainability and renewable energy, the energy sector is a prime candidate for further transformation and optimisation using data, analytics and IoT. Additionally, as the public sector grows with Qatar's booming economy and its investment in education, healthcare and immigration, those public sector domains will highly benefit from additional digitisation, and a customer-centric view of simplification using technology. As the new generation of nationals and expats take leading roles in the society, their expectations from digital are high, and their service needs are ever-growing.
About PwC
What are your investments, no-regret bets and digital themes for the next few years?
In line with our view and predictions on digital trends and opportunities in Qatar and the region, we are making several investment bets around 4 main themes:
Data as an Asset: make data a priority and success factor in every organisation.
Cloud First: use native cloud services and platforms to accelerate value and growth.
Security at the Core: build-in protection at each layer of the organisation's ecosystem.
Innovation in Transformation: get ready for a disruptive digital future to meet the new generation's needs.
What advice and tips would you give to growing digital leaders in Qatar?
Focus on quality rather than cost. From our experience, we find that it is far more expensive to build a low quality product and try to fix it, rather than build it right the first time, even at a higher initial cost. For most organisations, we find that the real cost of low quality is not measured in money and additional costs alone. The reputational brand damage, loss of client loyalty, demotivation and turn-over of staff, and long time-to-market due to rework, are some of the unfortunate consequences of low quality.
About Firas Sleiman
Firas Sleiman brings 24+ years of experience in the US and MENA regions, focused on leading effective tech and consulting organizations through growth and value generation, solving complex business and technology challenges through cross-domain modern IT architecture, C-level IT, digital and data strategies, large-scale technology and cloud transformation, big data analytics and agile product implementation.
About PwC in Qatar
PwC is strongly committed to Qatar where they established their practice in 1981. Today they have more than 350 people, including 12 partners, 25 directors, operating from their office in Doha. PwC has contributed to iconic government projects supporting the state of Qatar working together with local organisations towards achieving social and economic development and Qatar's National Vision 2030.
Through their Assurance, Advisory, Tax and Legal Services practices based here they advise a wide range of clients including family-owned companies, high-profile local businesses, industrial and service companies, and global organisations. They are also the lead business advisors to the Government and some of the largest public sector entities in Qatar.
As part of their commitment to Qatar, PwC's Academy is dedicated to the learning and development of Qatari nationals as well as improving the knowledge, skills, competence and expertise of people in finance and business; to help organisations across the region grow and retain their talent. Due to their long history of delivering services from this region,they have extensive experience of working with clients in most industries. THeir experts work together to provide seamless advice to their clients who can be assured that PwC complies with all legal requirements set by the various regulatory bodies in Qatar.
Their people understand the local market and culture and are passionate about working in one of the most exciting and dynamic places in the Middle East.
See on YouTube: Qatar's Differentiators – Digital Transformation
See print version. 
---
Tags assigned to this article:
qatar
---
You may have an interest in also reading…
Middle East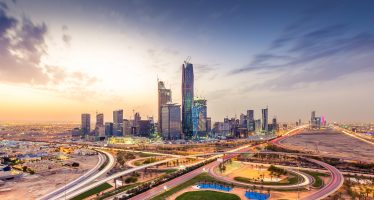 Local government organizations are becoming more digitally enabled, data-driven, agile, and customer-centric, concludes a new and wide-ranging publication of KPMG.
Corporate Leaders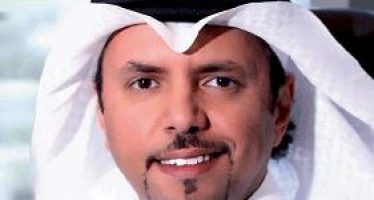 Dar Al Tamleek CEO Yasser Abu Ateek has been with the company since its formation in 2008. Under his expert
Latin America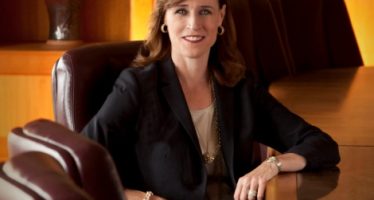 In today's accelerated business environment, the ability to anticipate and actively lead change on a daily basis is essential for