CFI.co Meets the CEO of Dar Al Tamleek: Yasser Abu Ateek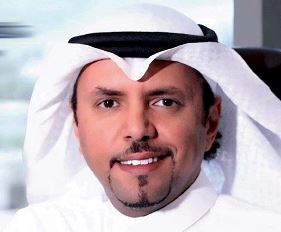 Dar Al Tamleek CEO Yasser Abu Ateek has been with the company since its formation in 2008. Under his expert governance, the company has grown and prospered to become the largest residential home financier in the Kingdom of Saudi Arabia (KSA). Dar Al Tamleek is now widely recognized as the fastest growing residential mortgage company in the Middle East.
Prior to joining Dar Al Tamleek, Mr Abu Ateek worked for Riyad Bank (RIBL) where – during a career spanning thirteen years – he concentrated his efforts on corporate investment, learning the nuances of financing in the six countries of the Gulf Cooperation Council (GCC). Mr Abu Ateek rose through the ranks of the Corporate Banking Division to become an expert in securitization and was instrumental in closing one of the largest Islamic portfolio's in the history of the bank.
Dar Al Tamleek started operations six years ago with the ambition to become the leading specialist in home financing of the Kingdom of Saudi Arabia. It reached this objective by helping people realise their dream of purchasing a home. "Many did not believe we could successfully compete against established banks and government programmes. However, since that time Dar Al Tamleek has helped over 25,000 family members obtain the comfort and security of a new home," says Mr Abu Ateek.
Dar Al Tamleek's corporate philosophy is simple: Concentrate on a core business; educate customers on home ownership; match products to customer needs; and, above all, be responsible and accountable to the clients.
"We are in the business of helping families find their homes in order that they may enjoy their lives. You have to assure customers that their money is placed in the best and safest investments available. For most people, buying a house is the single largest financial transaction of their life. As facilitators and enablers of such a transaction, we take our responsibility very serious."
Dar Al Tamleek's top priority is its customers – helping them achieve their dream of home ownership while adhering to the company's five guiding principles: trusted, specialized, responsible, committed, and flexible. Strict and continuous observance of these principles, make Dar Al Tamleek stand out – and indeed unique – in the KSA property financing sector.
Mr Abu Ateek foresees that the residential housing market in the kingdom is set to more than double in size over the next five years. With a market potential of five million properties – on which fewer than 100,000 mortgages have been written – the competition is intense. Over the past few years, all the major banks have focused on residential financing even though the industry will not be officially created until the Saudi Arabian Monetary Agency's (SAMA) new mortgage regulations have been fully implemented. This is set to happen by the end of 2014.
The coming into force of the new mortgage law represents a significant step in the right direction. It will bring great benefits to the KSA real estate sector over the long-term. The law provides an administrative and legal framework for the real estate mortgage market in the kingdom. The SAMA regulations, and the agency's implementation of the new mortgage law, should create some fairness in the market by levelling the playing field and eliminating undesirable lending practices.
However, everyone is now jockeying for position but few have enjoyed the advantages Dar Al Tamleek boasts: A 100% dedication to home financing with a sharp focus on serving first-time buyers. Dar Al Tamleek is decidedly not in the business of selling millions of contracts, but rather wants to ensure that people who buy a home stay affordably housed.
"Most Saudis don't quite grasp the concept of first-time buyers. They want the whole dream realised right away. Sometimes it is difficult to convince them otherwise. However, the industry is on a learning curve and smaller houses are now being offered that better cater to a new way of thinking."
For the past five years, Dar Al Tamleek has had a zero default record on its home loan portfolio. The company has drawn valuable lessons from the mistakes others made, to create a business that now claims a 12% market share.
The prevailing attitude that guides the company's business is: We Are Here to Help. This is also the message Dar Al Tamleek delivers to its clients. In practical terms, the message aims to emphasize that the company carefully tailors its financial products to the specific circumstances of individual clients, thus ensuring that their ability to repay loans is not compromised.
Mr Abu Ateek identifies the one key element that continues to drive the success of Dar Al Tamleek: "Every employee is focused on a single objective. This is to provide world-class service to our customers at all times". Dar Al Tamleek is now exceedingly well positioned for continued success in 2014 and beyond.
---
---
You may have an interest in also reading…
A graduate of the University of South Carolina Business School, class of 1996, Yousef Al Sarraf is a people's person. Naturally
Johannes Sangnes is a Norwegian businessman with broad international experience from the convenience industry, having successfully led Reitan Convenience in
Keeping a leading edge over the competition requires constant attention to detail and a willingness to invest in the future.