CFI.co Meets Rashesh Shah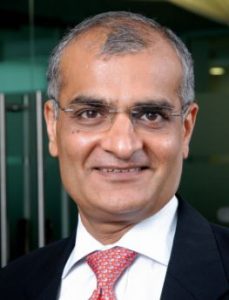 Rashesh Shah is Founder, Chairman & CEO of Edelweiss group – one of India's most diversified financial services conglomerates. An MBA from the Indian Institute of Management, Ahmedabad, he has spent more than 25 years in financial markets and corporate sector. He started Edelweiss in 1995 with three employees and a capital of Rs 10 million. It has since grown into a diversified financial services group with businesses ranging from Credit including Housing Finance, Financial Markets including asset management, Commodities, and Life Insurance. For the financial year ended on March 31, 2013, Edelweiss had a balance sheet size of about $2.5 bn, net worth of $ 500 million, a loan book of about $1.1 bn and employs over 4,000 people
In a conversation with CFI.co, Shah talks about his experience as an entrepreneur and the role of a leader in today's business world
Q: It is often said that entrepreneurship can't be taught. You did MBA from the Indian Institute of Management, Ahmedabad; of the world's top business schools. How much did it help in being an entrepreneur?
Shah: This argument about whether entrepreneurship tends to miss the point completely. Sure, if you look around, a lot of the world's most successful companies – Microsoft, Google, Apple were founded by people who never went to a B-School. But the point to consider is whether they would have become global leaders if they hadn't been able to attract top notch management talent, a lot whom did go to B-Schools.
Entrepreneurship is a state of mind, an attitude. It drives you to innovate, to take risks, to get out of your comfort zone. That surely cannot be taught. But management education can help you to exploit your innovation better in the market place, it helps you crystallize the risks better, it helps you in managing your growth. These are all necessary attributes for building an institution.
As far as our own plans were concerned, we had to constantly innovate and change our business model to meet market conditions. I believe B-school education greatly helped in that process. But real world is real world and experience is also very useful. I don't think B-School education and experience are substitutes. They complement each other.
Q: The biggest challenge most fast growing companies face is about cultivating the next rung of leaders. How do you manage that at Edelweiss?
Shah: At Edelweiss, we have a very well defined, multi-layered programme of identifying and cultivating leaders, right from the early stages of their career. Once these potential leaders are identified they are provided with a lot empowerment. There is a constant communication with this group to encourage them to think and act 1-2 levels about their pay grade. This helps future leaders reframe current perceptions about potential and brings alive future possibilities.
People have different personality types and our job is to understand these personalities and then bring out their leadership qualities. There are the ultra-aggressive types, where our job is to moderate their drives in order for them to become more socially productive in their ambitions to maintain organizational values and harmony. Then there are some who are naturally reticent. Here our role is to make their dreams acceptable and giving these aspiring leaders the opportunity that they never overtly ask for.
For all of these future leaders our mantra is to get them to think like a CEO of the company. Once they start doing that and taking ownership of their decisions, the results, in our experience are astonishing.
Q: The last few years have been a trying time for the global financial services industry. Even the India growth story is losing some of its sheen. What is the role a leader during such crisis?
Shah: The true test of a leader – be that of a company or a country – is how he or she deals with the crisis. If we look through history as to how great leaders have withstood crisis a few common themes emerge.
It starts with facing reality and recognizing there is a crisis and getting people together to understand the root causes. The next step is to also recognize that how bad things are, there is possibility that it could get worse. This realization helps when leaders start looking for solutions. Otherwise there is a danger of undershooting
One tendency that people sometimes have is to go into an isolation mode when faced with a crisis. But great leaders have always recognized that a crisis can only be faced by gathering and motivating teams and get them to work in concert. To paraphrase Peter Drucker, Leadership is not just doing thing right, but doing the right things; demonstrably and repeatedly. Doing this builds trust, which the key to tackling any crisis.
Finally, one adage that we have always followed at Edelweiss – Never waste a good crisis. Every crisis has the seeds of an opportunity. It allows you to carry out structural changes, chart out new courses and test out new ideas. All our new businesses at Edelweiss – from broking to life insurance have been started and built when the times were tough. It allowed us time to invest, recruit good talent, and test out models. By the time the economic cycle turned, we were ready with our businesses to benefit from the upside.
Q: In your own experience which has been the biggest leadership challenge you have faced?
Shah: The two biggest challenges for any organization are scaling up and then re-orienting a business that has gathered scale. For us the initial challenge was to get potential employees and investors to believe in our idea that a newly liberalizing Indian economy needed new age diversified financial services provider that we wanted Edelweiss to be. We managed it through a combination of our conviction, grit and large dollops of luck.
The second big challenge was when we decided to expand our business from being capital market centric and diversify into adjacent spaces like credit, commodities, housing finance and life insurance. It also meant re-orienting ourselves from a "wholesale" mindset and learning how things are done in retail businesses. It meant re-orienting and re-energizing the organization. It also meant that getting our people as well as investors to understand and buy into vision that we had. The whole process has been a learning experience for all of us.
Q: Who are the leaders that have inspired you?
Shah: Every age and every sphere of life has thrown up fascinating examples of leadership. The impact these leaders may have had could vary from being world-changing to affecting a small group of people. But there is so much to learn from their lives. The ones I find particularly fascinating are Abraham Lincoln, Winston Churchill and Mahatma Gandhi. All of them faced uphill tasks, but through their ability to communicate they were able to inspire and motivate masses and guide their people to victory and change the course of history.
---
You may have an interest in also reading…
Banking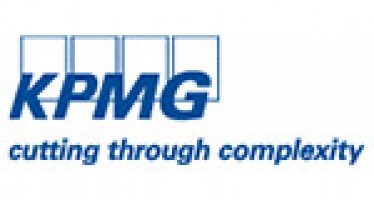 India's financial sector has tons of questions to ask since the Reserve Bank of India (RBI) spelled out the new
Corporate Leaders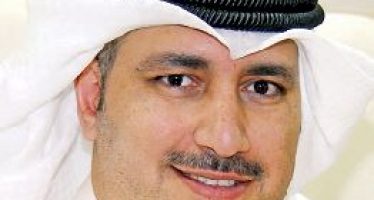 Khalifa Abdullah Al-Ajeel is vice-chairman of the board and chief executive officer of Al-Waseet Financial Business Company. Mr Al-Ajeel is
Africa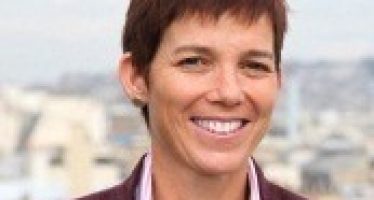 New World Bank Group tool focuses on preparedness for potential future crises. International prices of food decreased by 6 percent