Charlotte McCurdy Getting Creative about Climate Change: Time to Plant the Seed
Charlotte McCurdy, a Rhode Island School of Design graduate and professor, wants creatives to join the fight against climate change.
McCurdy believes the world needs more STEM innovators to solve its most pressing challenges — and more dreamers to ask the right questions. "Design is demonstrably an important factor of choice," she says. "Design is the business of shaping desire, and therefore behaviour, and we need a lot of that right now. We need creative practitioners of all stripes to be imagining the possibility of a better future."
McCurdy is an interdisciplinary designer and researcher with a passion for materials innovation and decarbonisation. Petroleum-based plastics are omniprevalent across industries and applications, but McCurdy believes alternatives will soon break society's dependence on "the energy of ancient sunlight". Petroleum is a finite resource, formed by the decomposition of organic matter — primarily zooplankton and algae — under intense heat and pressure over millions of years. In contrast, McCurdy's algae-based plastics rely on present-day sunlight and atmospheric carbon as the primary input.
She developed the bio-based, carbon-negative, petrochemical-free plastic as part of her industrial design graduate studies. It's an ideal solution for the fashion industry, which accounts for more greenhouse gas emissions than the airline and shipping industries combined. Fast fashion tactics and an overabundance of petroleum-based plastics in textiles have already taxed the system, and global demand for plastic is expected to increase threefold by 2050.
"Expanding the cultivation of marine macroalgae to meet our demand for plastic will not divert freshwater resources, will not compete with the food supply, will increase biomass and carbon sequestration, and will have the potential to offer refuge and support to marine ecosystems that are already stressed by the effects of climate change," she wrote in an op-ed for Inverse.
McCurdy has showcased the algae-plastic as a raincoat at the Cooper Hewitt Smithsonian Design Museum to spark conversation and raise awareness. "I wanted an object that embodies the immediacy of climate change in the extreme weather we already face. I hope a raincoat also invites you to imagine putting on a future where we have broken free from our dependence on fossil-carbon."
She also collaborated with luxury fashion house 3.1 Phillip Lim, using the algae-plastic to form translucent green sequins for a catwalk creation. McCurdy introduced the product in the fashion industry partly due to the sector's heavy carbon footprint — and for its thriving luxury niche. She points to the iPhone, which spurred miniaturisation of smartphone components, and to solar panels, which spent 60 years as a luxury item before becoming sufficiently cost-competitive.
"We like the hypothesis of having to start in low-volume, high-margin markets where people are willing to invest in this vision and this value," she said. "That's how the technology will be able to get cheaper, more efficient, more accessible to everyone."
Investing in material innovation often means slow returns when compared with apps reaching unicorn status in record time. But McCurdy urges investors to play the long game and back the innovators. The world is at a crossroads of risk and reward, with the opportunity to get in on the ground floor of the next industrial revolution.
She likens the moment to the metaphor of germination. "You have you have to plant the seed, even if it's a challenge, or a long shot, or will take lots of nurturing and work. We need serious investment in material innovation and its slower returns.
"ESG funds have outperformed our expectations, and my contention is that other, even more ambitious, slower capital investments will probably be even more important and outperform even more — because there is no cogent alternative."
McCurdy is working to patent the process — not for commercialisation, but for democratisation. She hopes to see a climate-action thinktank formed to draw on various disciplines, much like MIT's Media Lab unites research in technology, media, science, art and design. Within 10 years, she would like to be collaborating with a multi-institutional coalition of technical engineers and creative thinkers, working to replace the current gloomy narrative with determination — and hope.
---
You may have an interest in also reading…
Heroes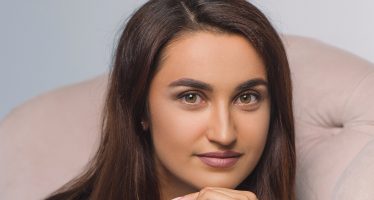 Anna Radulovski doesn't just want to make money — she wants to make impacts. Born and raised in the Ukraine,
Sustainability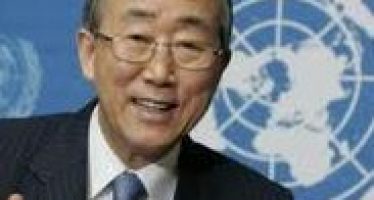 The United Nations has launched the International Year of Water Cooperation, which seeks to provide a platform for countries to
Oil & Mining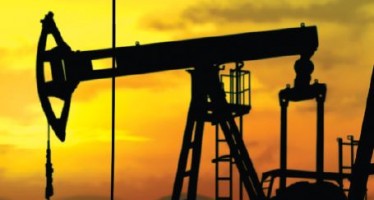 By Håvard Halland, Alan Gelb, and Silvana Tordo  Following the recent discoveries of large oil and gas deposits in East