Janashakthi Life Reinforces Its Commitment to Delivering Excellence with Exceptional Performance
Sri Lanka's Janashakthi Life puts its staff and customers front and centre to ensure exceptional performance. 
Janashakthi Life is one of Sri Lanka's leading insurers, established with the aim of providing protection and financial security to the island nation's residents.
Founded in 1994, Janashakthi Life has been a pioneer in the sector, becoming a respected brand and a household name. From humble and local roots, the company today stands tall in meeting and exceeding regional and global standards.
Janashakthi Life's approach to changing the insurance sector has involved revolutionising the industry in several ways. Firstly, it was transforming to become an insurer constantly innovating financial and protection solutions to fulfil all consumer needs — benchmarking best-in-class performance across industries.
Another emphasis is putting greater focus on digital space to improve the consumer experience and make operations in developing business value seamless across the value chain. In doing, the firm has integrated consumer and all customer touchpoints across 72 branches, and all 1200 members of the sales force.
"We also track post-purchase behaviour to understand consumer expectations," says Director and CEO Ravi Liyanage. Customer onboarding to claims processing is seamless and provides an unmatched consumer experience to ensure our policyholders are content.
"Our sales force are the front runners of our business. The members are trained to identify specific individual needs and augment and tailor-make solutions to match those needs."
A high-performance ethos defines Janashakthi Life. The drive and passion of the team has constantly raised the bar — and achieved notable success. "I believe our consistent financial performance, achievements, accolades, and recognitions affirm our status and position," he says.
Janashakthi Life's most valuable asset is its people. They are the heart of the company that gives energy to Janashakthi Life's purpose. The firm is committed to their well-being and growth, enriching and rewarding career experiences in a diverse and inclusive environment.
There has been considerable investment in training and ongoing professional development, and these initiatives brought about the financial performance and achievements in the MDRT programme. Productive employees build capacity for collective accountability, Liyanage believes.
"Think larger than life when you are confronted with a challenge," he adds. "Be accountable for goals set for yourself and resilience to bounce back without comprise."
Evolving Consumer Behaviours
Post-pandemic, there has been an increasing demand for health-related insurance products. Certain segments in the market are speculative about overseas medical benefits because of foreign currency issues, says Liyanage.
In the medical insurance segment, consumer perception is changing with the growth of medical-related products and services. Awareness of critical illness — and the related expenses — tend to encourage more proactive behaviour. There have been significant behavioural change towards investment-based insurance products, especially with the current interest rate hike.
Consumer behaviour is also changing the ways in which policyholders engage with insurance companies for online onboarding, post-purchase behaviour, and online services and payments.
The future of the local insurance sector has changed, and Janashakthi Life is ahead of the curve. "Forecasting the future is a challenge in every sense," admits the chief executive.
In the near future, the industry may not reach desired GDP penetration levels — as in the case of neighbouring countries. "But once the macro-economic challenges have been overcome, the industry will be capable of entering into growth momentum as it used to be. As for the immediate future, companies who are capable of adopting change with innovative mindset will be well poised to the next growth trajectory."
Impacts of Social Media
The benefits of social media include the dissemination of information and engaging consumers in a more profound way than traditional media. Statistics show that 58.4 percent of the global population uses social media — which amounts to 4.62 billion users. Meta (Facebook), YouTube and WhatsApp share the highest popularity. These media are likely to be catalysts for change in years to come.
Sri Lanka is by its nature a resilient country. Political and economic stability benefit from reforms. Changing the economic model towards that of a self-sufficient nation is possible in essential goods and services.
---
---
You may have an interest in also reading…
Middle East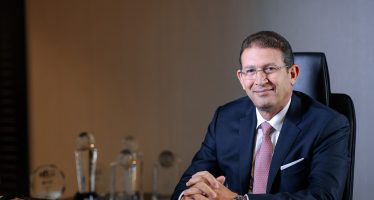 QNB ALAHLI, established in April 1978, is the second-largest private bank in Egypt, and one of the country's leading financial
Corporate
Wealthy philanthropist and CEO of Fidelity Investments Abigail Johnson came up through the ranks of the family business 'the old
Corporate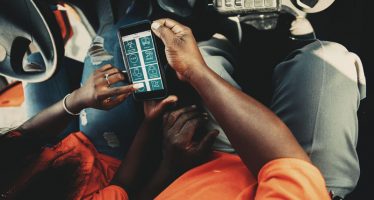 Every service that Rubicon provides, every line of code in the software that it creates, and every interaction that it