AccountAbility CEO Sunny Misser Leading the Charge in a Changing ESG Universe
The days of turning a blind eye to the impact of Environmental, Social and Governance (ESG) matters are over. Today, organisations of every scale, across industries and in all geographies are active in moving the ESG agenda forward in ways that are transparent, meaningful and have genuine impact.
Against this backdrop, corporate purpose, social impact, stakeholder engagement, environmental action, geopolitical implications, and good governance are all intrinsically tied to a company's economic performance. Certainly, in the year ahead, sustainability will be impossible for business to ignore.
AccountAbility is at the very centre of this ESG universe. After close to three decades helping organisations meet their sustainability goals, the international advisory and standards firm has seen a transformational operating shift from a well-intentioned environmental and social movement to a de-facto global business priority. Today, the sustainability agenda is central to business operations, and ultimately performance. Leaders recognise the financial imperatives of moving to a more sustainable economy and the commercial opportunities this presents.
"At AccountAbility we believe that doing well and doing right are not mutually exclusive outcomes", comments AccountAbility CEO Sunil (Sunny) A. Misser, a pioneer in the field of mainstreaming ESG back when sustainability was a developing academic platform that few companies recognised. "With decades of global experience in helping organisations meet their strategic goals, we understand how to deliver practical, effective and enduring ESG solutions that enable our clients to succeed."
Today, the consulting and standards firm is recognised around the world as an award-winning leader in the ESG ecosystem. The firm has a centred purpose – to innovate and advance the global sustainability / ESG agenda by improving the practices, performance, and impact of organisations – and operates globally with businesses, investors, governments and multi-lateral organisations through a highly qualified team from offices in New York, London, Riyadh, and Dubai.

"At AccountAbility we believe that doing well and doing right are not mutually exclusive outcomes… However, we need to adopt a mindset – to plant trees under whose shade future generations will rest."

– AccountAbility CEO: Sunil (Sunny) A. Misser
The firm has been the recipient of multiple business and finance awards and was recognised by the CFI.co Judging Panel for a second consecutive year as a Trusted ESG Global Consulting and Standards Firm and Best ESG Strategy Development Partner, 2022.
Importantly, Misser distinguishes AccountAbility's proven corporate mandate. "We are not an advocacy platform or an activist forum – we are an expert ESG advisory firm that provides objective counsel to CEOs and Boards on how to improve their business performance."
The firm's Advisory services provide specialised expertise and practical solutions to clients across industries and geographies that want to assess, establish, and/or implement leading practice sustainability initiatives that deliver tangible ESG impacts and drive long-term value. AccountAbility helps clients to identify, map, profile, and engage the stakeholders that matter, in order to define and prioritise material ESG issues, design robust and relevant sustainability strategies and programmes, and review and improve corporate governance to ensure effectiveness, transparency, and accountability.
While the urgency for ESG action has never been greater, much has changed in the past three years to impact business and its relationship with the ESG agenda. How and where employees work is disrupted, markets are more volatile and unpredictable, supply chains have been hobbled, inflation seems universal and military hostilities are reshaping the world's energy supply.
Alongside these challenges a raft of new international regulations and frameworks are helping guide our global ESG future. But for business, the pace and scope of this change can be dizzying and confusing. As a leading ESG advisor to business executives, investors and other stakeholders, AccountAbility provides the expertise and resources needed for leaders to address risk, seize opportunities, and achieve returns from their ESG strategy.
The firm's advisory services help organisations interpret changing regulations, factor sustainability issues into their decisions and embed ESG into business strategy and value creation. With broad expertise and experience across all facets of sustainability and corporate responsibility they provide the full context needed to craft an optimal ESG strategy.
A key question stakeholders are asking today is whether they can trust corporate disclosure of sustainability information and what framework or standard to adopt. First launched in 2003, and frequently updated, AccountAbility's Assurance Methodology (AA1000 AS v3) has been adopted as an essential tool used by sustainability professionals worldwide for reliable, credible, and trustworthy sustainability disclosures.
The firm's long legacy in the standards space, and trusted sustainability standard and ESG frameworks helps ensure organisations deliver on their strategy, governance, reporting, and disclosure goals. The firm's Stakeholder Engagement Standard (AA1000 SES) is amongst the oldest and most widely used global guidance of its kind.
The company recently expanded access to its Assurance Standard with translations for the Spanish, Korean, and Chinese language markets (in addition to the existing German, French, Italian, and Portuguese language standards) and in the months ahead will expand further with versions that serve business communities in other languages.
Misser is a tireless and passionate advocate for leadership and collaboration to address the challenges before us and the opportunity to create a more sustainable future. "A successful ESG strategy is more than a "tick-the-box" exercise. We are living in a changed world, and the leaders who step up with clear thinking, smart ideas and practical solutions will shape and architect the successful organisations of the future. We need to adopt a mindset – to plant trees under whose shade future generations will rest", says Misser. Inspiring words indeed.
Leveraging its global research and advisory experience, AccountAbility has identified 7 priority trends for 2023 to help leaders stay ahead of the curve on sustainability matters for the years ahead.
7 Sustainability Trends That Will Shape Business In 2023
Navigating the Net-Zero Landscape – Against an unprecedented volume of climate pledges and commitments, net-zero has taken centre stage. But what is it, and how can organisations take meaningful, effective, and transparent climate action?
Stakeholder Activism is Getting Louder – As businesses face increasing pressure to take a stance on a range of sustainability issues, investors are leveraging their influence to demand that companies act on ESG matters. How can business leaders best respond to this reality?
Geopolitics: The New "G" in ESG – As Geopolitical instability increasingly cuts across the ESG landscape, how can businesses deal with this additional "G" while staying focused on their sustainability goals?
Building a Diverse, Prepared and Future-Focused Board – Driven initially by stakeholder activism, how can changes in board composition unleash the power of re-framed governance – to improve effectiveness and shape corporate action?
Next Generation ESG Disclosure and Reporting – Consolidation of global ESG standards, and a shift from voluntary to mandatory disclosure are set to heighten attention on corporate sustainability disclosure practices. How will these changes impact ESG reporting?
The Road to a Sustainable Value Chain – For value chains to create competitive business advantages, they must incorporate ESG transformation towards a viable and sustainable future. How can sustainable procurement help value chains responsibly adapt to this next normal?
Nature Based Assets will Drive Valuations – Nature based reporting, target-setting, and asset valuation frameworks are coming. How will they provide a path forward for companies as they consider the impact they have on Earth's natural systems across their value chains?
In a perfect world, corporate purpose, strategy and ESG would be approached sequentially. But large, established companies and those growing at pace, operate under a range of priorities, urgencies, and constraints, and as a result they don't have this luxury. Their business reality is one of constant change, where everything must happen – all at once, and right now.
ESG implementation that aligns with a clear purpose and well-considered strategy recognises this reality and can be effective in advancing a company's business model.
Consumers and society, as a whole, are expecting more (and different) from business – in an atmosphere of low trust and high expectations. This is compounded by a pace of sustainability change that can be dizzying, and sometimes confusing.
Yet, it is possible to advance the Sustainability/ESG agenda – with careful consideration of focus and balance.
Enough said…
---
You may have an interest in also reading…
Middle East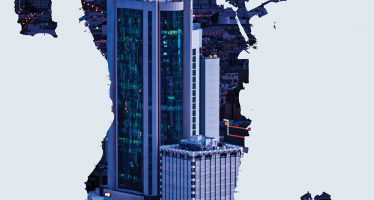 Established in 1957 as the Kingdom's first locally-owned bank, the National Bank of Bahrain has stood proud as the pillar
Corporate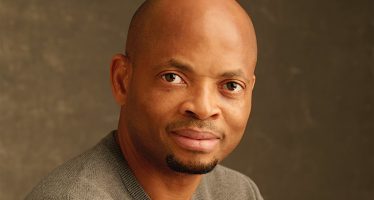 With a culture of simple execution, consistency, dedication and authenticity Credit Direct Ltd has carved a niche for itself in
Corporate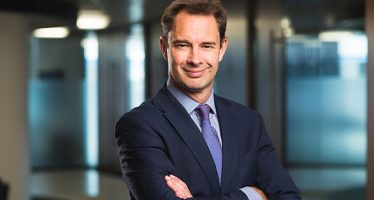 "I'm looking for people who can think for themselves and bring unique viewpoints," Robin Mann says, "and they can come