Domini Impact Investments: CEO Carole M. Laible on 'Investing for Good'
It began with a question. Can you do good by buying stocks?
Thirty years since posing that thought and launching the first socially and environmentally screened index, the Domini 400 Social Index, Amy Domini has proven that not only can you do good by buying stocks, but that you can have even more impact by becoming the founder of a mutual fund firm that inspires thousands of individual and institutional investors to join you.
Today, Domini Impact Investments, a women-led SEC registered investment adviser that specializes exclusively in impact investing, has $2.6 billion assets under management. The firm's standards continue to loom large and its deep belief in universal human dignity and ecological sustainability, even larger. Domini seeks investments that promote long-term positive environmental impact as well as universal values of fairness, equality, justice, and respect for human rights.
Domini's CEO, Carole M. Laible, joined the firm in 1997 and oversees the company's vision: to harness the power of finance to build a better world. With a family five mutual funds, Domini empowers investors to grow communities, inspire companies, preserve the planet, and create a world of shared prosperity.
"Impact is when care reaches," says Laible. But for Laible, this statement isn't just a talking point; it's a way of life. Besides being responsible for the overall research (the firm conducts proprietary in-house research) and mutual fund operations of Domini, she has been active in the fossil fuel divestment movement, supporting its efforts through public outreach and advocacy, including commenting on the issue, publishing op-eds, and participating in a roundtable on divestment of the NYS Common Retirement Fund.
Laible also ensures that Domini continuously shares information, works with peers, listens to stakeholders, and welcomes others to the industry. "We want our firm to demonstrate how today's connections fuel tomorrow's prosperity and make 'investing for good' the way all investing is done," says Laible.
The rising momentum of the impact investment movement doesn't surprise Laible, who has understood for decades that positive social, environmental, and financial returns aren't mutually exclusive. "More than a trend, impact investing is Domini's tradition," she says.
That legacy is growing. Last year, the company launched two new mutual funds—the Domini International Opportunities Fund and the Domini Sustainable Solutions Fund. The latter was launched for investors seeking an unconstrained portfolio in search of answers to society's sustainability challenges anywhere in the world and at any market capitalization. The former offers shareholders the opportunity to benefit from broad geographic diversification, while helping promote universal human dignity and ecological sustainability around the world.
No matter the fund, each is actively managed according to an innovative strategy that combines rigorous social and environmental investment standards and financial analysis. Laible views Domini's standards as a key differentiator. "Our standards are applied consistently across all of our mutual fund products, as we consider our standards core to how investing should be done. In addition, we engage with companies and issuers in the Funds' portfolios to encourage improvements in their social and environmental performance," she says.
Women-led and impact leading, the firm views financial asset management as a network of individuals that are part of a system. When this system is used properly, it is ideal for delivering wellbeing on a global scale.
"Making an impact starts with an asset manager that cares, a set of standards that endures, an individual who believes, and a community that builds," says Laible. She believes that if enough people come together with a care that's mutual, there is real strength in numbers to encourage companies to create positive outcomes for people and planet.
"This is the better effect," explains Domini. When investors choose to invest only in better companies, the definition of 'better' crystalizes. Securities markets of the world can begin to revalue the better-behaving companies, thereby delivering an incentive to corporate management for better behavior—and that kind of better is in all of our best interests.
"Throughout 2020 we were constantly reminded of the critical role impact investors play in shaping the future," says Domini. "It's clear that together we can make a difference."
Laible agrees. "By thinking big but knowing that the secret to making a difference starts small, we can create positive impact, one investment and investor at a time."
---
You may have an interest in also reading…
Corporate
Zurich-based real estate investment boutique BlueRock Group is one of the lucky few to weather with pandemic with poise and
Innovation & Technology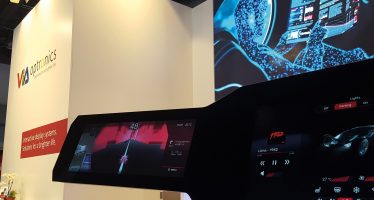 Germany's VIA optronics prides itself on being a one-stop solution provider of interactive display systems and solutions. The company is
Corporate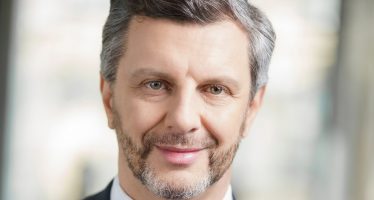 Creating an exchange-traded energy market in Poland was not a trivial task but Towarowa Giełda Energii (TGE) has been successful,