Amy Domini: Founder & Chair, Domini Impact Investments LLC
Amy Domini's career began with a question: Can you do good by buying stocks?
Thirty years since posing that thought and launching the first socially and environmentally screened index, the Domini 400 Social Index, Domini has proven that not only can you do good by buying stocks, but that you can have even more impact by becoming the founder of a mutual fund firm that inspires thousands of individual and institutional investors to join you.
Today, Domini Impact Investments, a women-led SEC registered investment adviser that specializes exclusively in impact investing, has $2.6 billion assets under management. Led by Domini, its Founder and Chair, the firm's standards continue to loom large and its deep belief in universal human dignity and ecological sustainability, even larger. The company seeks investments that promote long-term positive environmental impact as well as universal values of fairness, equality, justice, and respect for human rights.
Domini's mutual fund firm has as its philosophical underpinning the concept that corporations are emerging as the dominant social force on the planet. "We select companies that are good citizens and talk directly with them about issues ranging from diversity on the board of directors to manufacturing in sweatshops," she wrote in The New York Times.
As a member of Domini's Investment Review Committee and Standards Committee, Domini upholds social and environmental standards across all Funds. She is also the co-portfolio manager of the Domini Impact Equity Fund, International Opportunities Fund, and Sustainable Solutions Fund.
Widely recognized as the leading voice for socially responsible investing, Domini was mentioned by Barron's as one of "The 20 Most Influential People in ESG Investing" and Time magazine named her one of the "100 Most Influential People in the World." Other awards include a recent Icon & Innovators honor from InvestmentNews, an honorary Doctor of Business Administration degree from Northeastern University College of Law, and an honorary doctorate from Yale University's Berkeley Divinity School.
A frequent contributor to Green Money Journal, Domini has also written many books, including Ethical Investing, Investing for Good, and Socially Responsible Investing: Making a Difference and Making Money. She views financial asset management as a network of individuals that are part of a system. When this system is used properly, it is ideal for delivering wellbeing on a global scale. "If enough people come together with a care that's mutual, there is real strength in numbers to encourage companies to create positive outcomes for people and planet," says Domini.
In addition to overseeing Domini Impact Investments, Amy Domini holds the Chartered Financial Analyst designation, serving as a private trustee/portfolio manager of The Sustainability Group with the Boston-based firm, Loring, Wolcott & Coolidge. In that role, she advises high-net-worth individuals on sustainable investing.
"Throughout 2020 I was constantly reminded of the critical role impact investors play in shaping the future," says Domini. "It's clear that together we can make a difference."
---
Tags assigned to this article:
ESG
---
You may have an interest in also reading…
FRONT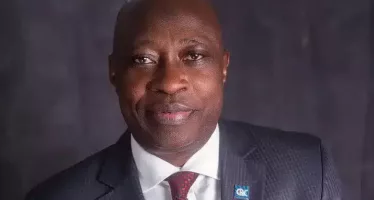 CFI.co in conversation with Dr 'Tunde Popoola, Group Managing Director/CEO of CRC Credit Bureau Limited, a private-owned credit bureau based
Corporate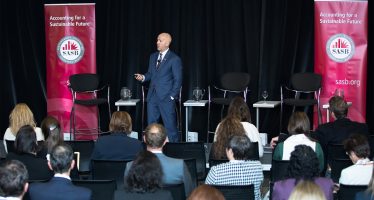 Sustainability issues are global business issues. For example, data security—a social issue—is important to companies in the software industry. Water
Corporate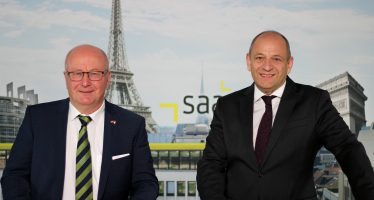 SaarLB is a Franco-German regional bank headquartered in Saarbrücken, the capital of Saarland, close to France. From the beginning of