Multiply Marketing Consultancy with Samia Bouazza at the Helm: Always Prepared, Armed with the Latest Tech, Determined to Be the Best
"Abu Dhabi residents. International specialists. Critical thinkers. Problem solvers. Marketing connoisseurs. Trained to get straight to your point."
Straight to the point, indeed. With these words, Multiply Marketing Consultancy encapsulates the core of what it does, and where it does it. The Abu Dhabi-based multicultural and multi-discipline agency has offices across the world — in France, Lebanon, Egypt, and South East Asia, in addition to partnerships in the USA and the UK.
Teams of marketing, creative, social, digital, web, research, and OOH media professionals work in unison to transform the way the world sees their clients.
Multiply Marketing Consultancy's purpose in a word is "empower":
Empowering clients to engage on an emotional level with their consumers
Empowering brands to be human-centric through their communications
Empowering employees to always "up their game" — with a culture that fosters entrepreneurship and values learning.
Global Partnerships
In line with ambitious growth strategies, Multiply Marketing Consultancy's management has been investing in organic expansions, extending the company's reach to international markets. The data-centric agency has also been creating tie-ups with leading companies worldwide that are at the forefront of the new digital age. The consultancy is particularly focused on data analytics, and in acquiring or creating solutions. With this expanding partnership network, Multiply Marketing Consultancy offers clients expertise and services that span the spectrum.
"To initiate an authentic connection between brands and consumers, Multiply Marketing Consultancy adopts a brand story-telling strategy."
Services That Enrich Human Experiences
The consultancy works on developing brands, assets, systems, experiences and initiatives based on strategic insights and creativity. The aim is ultimately to foster growth and distinction for their clients.
Using database marketing to generate personalised communications, and market insights to ensure all messaging resonates with a specific target audience, the firm enables brands to connect, engage and inspire. The company's roster of services is expansive, covering clients' communication and marketing needs.
Marketing & PR
For those in the industry, understanding the brand and its equity is the key to going forward. Brand positioning, defining the target and determining the best suited communication channels are the crucial starting points. This allows the agency to develop a holistic communication plan and triangulate on ideas, solutions, and strategies. Necessary PR messaging and activations are based on lead nurturing and the brand's core needs and aims. Multiply Marketing Consultancy also uses the latest martech tools to create new ways for consumers to experience a brand.
Digital Media
The agency facilitates clientele presence in the digital realm by identifying challenges and providing meaningful insights and digital solutions that meet business goals and deliver micro-moments. The aim is to design a digital plan and vision for each brand, with focused deliverables, clear road-mapping, and the latest digital technologies on-hand. End consumers gain the opportunity to experience a brand through AR, VR and immersive technology.
OOH Media & Media Buying
Multiply Marketing Consultancy's outdoor media assets extend across Abu Dhabi, allowing the company to provide clients with exclusive targeting opportunities. The media department boasts a fine track record in media planning and buying for private and government clients.
Branding & Design
To initiate an authentic connection between brands and consumers, Multiply Marketing Consultancy adopts a brand story-telling strategy. Its experienced design team has been bringing brands to life for almost two decades, using trend-setting designs to engage with target audiences across a variety of media and channels.
Marketing Research
The agency's objective is to connect brands with consumers. To understand consumer needs and emotions, the consultancy's research department uses everything from microdata and market insights to statistical techniques, churn rates, and the latest practices and methods of neuromarketing. The company then develops the optimal strategy to grab consumers' attention, in addition to implementing the ideal methods to entice them into engaging with the brand.
Social Media
Multiply Marketing Consultancy's social media team ensures clients aren't just present in the virtual realm, they are prominent. Audiences are targeted across the most crucial touch points with content that drives engagement while meeting clients' business goals. The team handles social media strategy, social listening, social media management, content curation and more.
Events
Multiply Marketing Consultancy's expertise in event management goes back to the days of the first cityscape in Dubai and Abu Dhabi, adding numerous events and exhibitions to the company name over the years. The agency supports clients with continuously innovative and creative solutions and services such as MR and Experiential Marketing, ensuring events don't just go the extra mile, but beyond all expectations.
Neuromarketing
Multiply Marketing Consultancy incorporates neuromarketing techniques to study consumers' unconscious sensorimotor, cognitive and emotional responses to various stimuli. Everything from EEG and eye-tracking to emotion-analysing tools and software is used to test packaging, content, design, videos, websites and all other advertisements. In effect, this is marketing to the brain itself to instigate the utmost impact.
With a team of neuromarketers, behavioral analysts and other multidisciplinary researchers on board, Multiply Marketing Consultancy stays up-to-speed on consumer psychological and behavioral research, guaranteeing data and science help guide strategy.
Standout & Award-Winning Work
Over the years, Multiply Marketing Consultancy has garnered attention and accolades from peers in the industry and beyond. The recognition received is always used as the next starting point, which in itself ensures the company is continuously pushing the envelope and the boundaries of innovation and creativity.
Some of the consultancy's standout work includes rebranding and creative execution for ADIO, and the rebranding of Al Ain Zoo, a 50-year-old institution, to name just a couple.
The Disgraceful Art Show, an award-winning initiative #FoodNotTrash was inspired by The Year of Giving, which was declared by His Highness Sheikh Khalifa bin Zayed Al Nahyan, president of the United Arab Emirates. The initiative's aim was to raise awareness about food waste, and to educate the public on its implications, encouraging them to take action and make a difference.
The Way Forward
Multiply Marketing Consultancy's two decades of experience and knowledge servicing local clients, combined with its access to the latest design trends, martech and international standards, has been a key driver in successfully delivering client communication objectives. The company's partnerships and acquisitions include New York-based Yieldmo, one of the fastest growing digital marketing companies in North America. The company is always primed and ready to meet any challenge, and solve any communication need.
Founder, MD, Champion of Corporate Culture: Samia is the Leader for All Reasons
As founder and managing director of Multiply Marketing Consultancy, Samia Bouazza brings a track record of delivering intelligent marketing, brand-positioning solutions, and strategies to her clients.
Under her leadership, Multiply Marketing Consultancy has grown from a local boutique agency into an award-winning global communication and research firm specialising in strategic marketing, branding, creative campaigns, social and digital media, and market research.
A business leader and active board member, Bouazza has been focused on accelerating the digitalisation of companies and processes to ensure they are optimised, scalable, efficient and lean. This is most evident in her ambition for Multiply Marketing Consultancy.
She and her team have decided on a mandate to invest in disruptive marketing technologies that complement the firm's existing services and ensure a constant edge in the market. Bouazza recently announced Multiply Marketing Consultancy's latest investment in Yieldmo, one of the fastest-growing martech (marketing technology) companies in North America. This adds to the company's global network of investments and partnerships, and its recent expansion into new digital industries in the US and UK. Samia Bouazza's plans for her consultancy's growth have also been organic, with the company retaining some of the region's largest names in real estate and consumer goods.
Multiply's corporate culture is of the highest importance to Bouazza. She values intellectual growth, an attribute she ensures is valued and shared throughout the organisation. Each person — herself included — dedicates 16 percent of their working week to learning and development. She is personally involved in the agency's publications on leadership, character-building and optimising cognitive performance.
Samia Bouazza is also an advocate for making time to give back to society, making sure to pinpoint and support a social cause every year. In her most recent initiative, she worked with her multi-disciplinary team to create a programme that supports a cause close to her heart — the character development of young women. She was hands-on in delivering the programme to groups in Lebanon and the UAE.
Previously, her team produced #FoodNotTrash, an award-winning digital campaign that raised awareness of food waste, and cemented the firm's reputation as a premier digital communication group. Bouazza also serves on the board of MEPRA, Viola Communications, as well as on one of the Life Bioscience's programmes and a private Swiss clinic for longevity.
---
Tags assigned to this article:
uae
---
You may have an interest in also reading…
Corporate Leaders
The Saudi Ministry of Environment, Water and Agriculture is embracing a new approach to strategic projects, contracting the country's first
Asia Pacific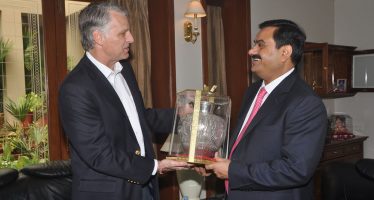 Infrastructure tycoon Gautam Adani, founder of the Adani Group, has created ports, infrastructure, and thousands of jobs. He's also been
Corporate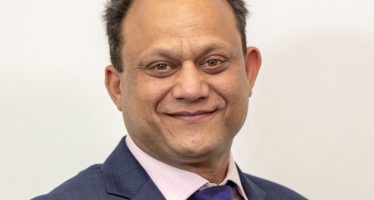 Increasingly, investors want their cash to have a real impact on efforts to combat climate change; they want to see