Juan Antonio Niño Pulgar: Weathering the Pandemic's Storm and Growing Stronger by the Day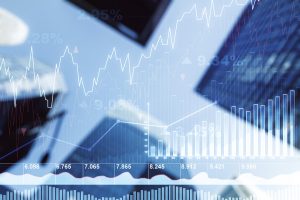 Active Capital Reinsurance, Ltd. (ACTIVE RE), domiciled in Barbados, operates with a general insurance and reinsurance license granted by the island's Financial Services Commission. The company was established in 2007 and specialises in bancassurance and associated products, providing reinsurance coverage for large financial institutions, such as banks and credit organisations not only throughout Latin America but also elsewhere in the world.
In 2015, prompted by globalisation, ACTIVE RE adopted a progressive diversification strategy with a view to enhancing the company's global reach and adding to its suite of products and services to better serve existing and new clients. This effort allowed ACTIVE RE to develop a sizeable global portfolio of products and solutions, including the full range of bancassurance in addition to traditional lines of reinsurance such as bonds and surety, property and engineering, general liability, maritime, energy, and alternative risk transfer solutions. The company abides by its motto 'Benefits for All' and its operational philosophy – 'put clients first, measure risks twice, and after due diligence, pay claims, always'.
"The Corona Pandemic has not stopped ACTIVE RE's global expansion and diversification: the twin engines of corporate growth."
As of November 2020, ACTIVE RE offers reinsurance products and risk management services to 418 ceding companies and 152 brokers in 110 countries across Europe, Latin America, and the Asia-Pacific and Middle East and North Africa regions. As a matter of course, the company's operations and processes are derived from strong ethical principles and fully compliant with all relevant international regulations to prevent money laundering and the financing of terrorism.
Powered by Tech
ACTIVE RE's corporate trajectory unfolds at a time of transcendental societal and economic change which affects the reinsurance industry as well. The company's strategy and business model underpin its operations and include an emphasis on technology. ACTIVE RE has been an early adopter of new technology which it considers a crucial driver of performance. By prioritising investments in communication, the company has strengthened its global network of more than 50 associates of 13 nationalities, spread over a dozen 12 countries and proficient in 8 languages. This network provides multiple bespoke touchpoints for clients, suppliers, and strategic partners.
After being upgraded in June 2018, credit rating agency AM Best earlier this year reaffirmed ACTIVE RE's Financial Strength Rating of A- (Excellent) and the Long-Term Issuer Credit Rating of "a-". The outlook for these Credit Ratings (ratings) is stable. This represents the apex of an ascending track record that began in 2014 when the company secured its first international investment-grade rating. ACTIVE RE management is justifiably proud to be included in the select group of global companies rated by AM Best and found to possess the strongest possible level of balance sheet capitalisation under the new BCAR model (Best's capital adequacy ratio).
Over the last five years, ACTIVE RE has reported a gross annual average premium of $110 million. Between 2007 and 2020, the accumulated total amounts to $931 million which testifies to the high-class financial security offered to clients. These results may be attributed to a well-diversified portfolio and a conservative underwriting policy, as well as the appropriate retention of core business, the cession of balances, and accumulations to first-line retro capabilities.
No Stopping
ACTIVE RE's role as a 'global, specialised, and innovative' reinsurer entails, amongst others, a sustained effort to preserve and improve its excellent ratings, capitalisation, and financial strength. This includes continuous technology upgrades and investments in human resources and professional skills development in order to field the best analytical tools and create innovative solutions that add tangible value and benefits to the customer proposition.
The Corona Pandemic has not stopped ACTIVE RE's global expansion and diversification: the twin engines of corporate growth. During the pandemic, the company has welcomed eight new colleagues from Mexico, Lebanon, Argentina, Russia, and Panama to the team. It has proved possible to preserve positive outcomes by the effective control of the cashflow cycle. Other factors that helped ACTIVE RE navigate the health emergency include a conservative approach to underwriting policies, raising the level of its reserve provisions, and a further diversification of the portfolio.
The company has also managed to check fixed operational expenses by leveraging technology for significant gains in efficiency and expanding distribution channels with the inclusion of MGAs (managing general agents). Despite strict mobility restrictions, ACTIVE RE has continued to conduct business without interruption thanks to an agile and seamless transition of personnel to home offices.
In 2020, as the company celebrates its thirteenth anniversary with pandemic that unhinges the future, ACTIVE RE has proved its resilience and staying power with talent, technology, innovation, and diversification – a potent mix that has strengthened the business and enables it to face the years ahead with confidence. The company is determined to serve its growing global clientele with an unwavering commitment, and unequalled dedication, to operational excellence.
Present developments around the world have forced ACTIVE RE to raise the bar higher still in 2021. The company is challenging its own objectives and working hard to compile a strong agenda that enables it to unlock new and promising markets such as Africa, forge new distribution channels, and establish connections with world class brokers. The company is also determined to raise its already premium AM Best investment grade rating from the current stable outlook to positive. New lines of business to explore and exploit in the year ahead include maritime, liabilities, sureties, special lines for financial institutions, and satellite and aviation.
ACTIVE RE is thankful to its clients for the trust, support, and loyalty shown, and to its strategic allies, distribution channels, retrocessionaires, staff, and employees for being part of an exciting journey which builds on experience and keeps gathering momentum as a result. i
About the Author
Juan Antonio Niño Pulgar is the Chairman and CEO of Active Capital Reinsurance, Ltd.
---
---
You may have an interest in also reading…
Berkeley Energia Ltd is the owner of the Salamanca Project which will contribute significantly to sustainable recovery following COVID-19. The
The Olbia Costa Smeralda airport in Sardinia offers Eccelsa Aviation passengers a golden welcome to the famous Costa Smeralda. The
TANQIA – the first privately held wastewater collection and treatment Utility in the UAE, and across the wider Middle East