QNB ALAHLI: Covering All of a Country's Financial Needs — but Never Losing that Personal Touch
QNB ALAHLI, established in April 1978, is the second-largest private bank in Egypt, and one of the country's leading financial institutions.
The full-service bank is organised around several diversified business lines, serving corporate, individual, professional and SME clients through a range of products.
It has established subsidiaries in specialised fields: QNB ALAHLI Leasing (founded in 1997), QNB ALAHLI Life Insurance Company (established 2003), and QNB ALAHLI Factoring Company (2012). This diversification has perfectly positioned QNB ALAHLI to cover Egypt's financial and banking needs.
"QNB ALAHLI is keen to employ its resources to support the economy by consistently expanding the financial services coverage and promoting financial inclusion," says CEO Mohamed Bedeir.
The bank provides services to more than 1,300,000 clients, served by 6,900 banking professionals and dynamic teams supported by multinational platform with a network of 231 branches covering all the Egyptian governorates. An expansive network of 872 ATMs and 62,000 point-of-sale machines serve clients nationwide.
A customer-service call-centre operates around the clock, seven days a week. Great importance has been given to corporate social responsibility. The bank's understanding of the interconnected relationship between societal development and organisational success has driven it to participate in charity projects in accordance with QNB group values, goals, and principles.
QNB ALAHLI has maintained its "major player" status in the domestic market, with sound asset quality and cost ratios. It has achieved impressive growth in loan and deposit portfolios, market share, and returns.
QNB ALAHLI provides dedicated products for corporate banking, financial advisory, project-, structured-, and trade financing, cash management, and foreign exchange. It has established strong bonds with its corporate customers, from midcaps and SMEs to multinational subsidiaries.
On the SME side, QNB ALAHLI's unique business model, supported by dedicated business lines, offers specialised programmes and services for smaller enterprises, including consulting and financing. QNB ALAHLI was the first large bank to achieve its CBE target: 25 percent as per the Central Bank of Egypt definition.
When it comes to retail, QNB ALAHLI has capitalised on its leading position as a pioneer in the development and industrialisation of banking services. It has adapted a market segmentation approach to structure products to meet diverse requirements — with a personalised approach and innovative payment solutions.
"It's worth mentioning that QNB ALAHLI won 15 awards for 2021," notes the proud chief executive.
---
Tags assigned to this article:
egypt
---
You may have an interest in also reading…
Corporate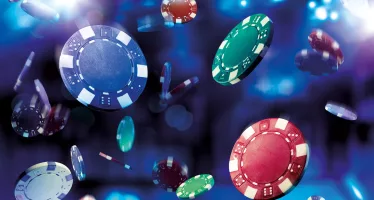 B2B GAMING SERVICES: WINNER Best Online Gaming Platform Solution Europe 2023 Gabriel Chaleplis, founder of B2B GAMING SERVICES, commenting on
Projects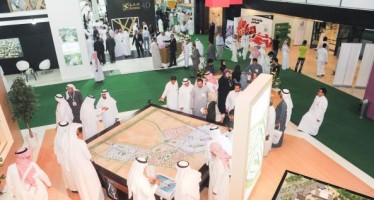 Cityscape Jeddah 2015, the Jeddah Urban Development and Real Estate Investment Event, will give you the best view into the
Corporate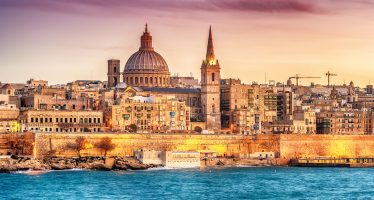 Malta-based AUM Asset Management Ltd. has made ESG investing a core part of its investment approach and strategy. AUM Asset