PwC: 'When it Comes to Securing the Future, There's No Time Like the Present'
ESG and sustainability priorities are increasingly important business considerations; PwC Luxembourg is on the case…
Goodbye theory, hello action — PwC Luxembourg is empowering company leaders to execute successful ESG transformations.
ESG is proving to be a bigger disruptor than digitalisation, and it's driving a wedge between the leaders and laggards of tomorrow. Accounting multinational PwC has a steady hand on the tiller, supported by a passionate community of experts working towards a common goal.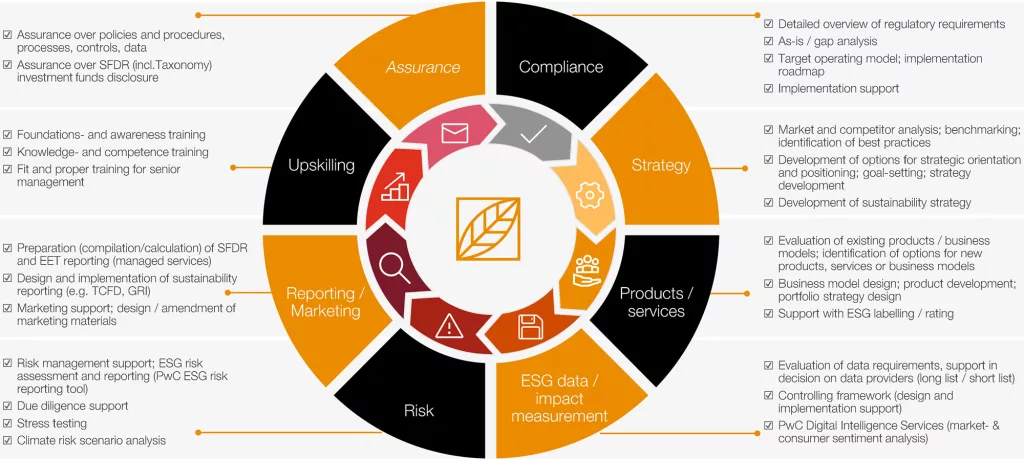 The PwC focus is on performance, long-term value creation, risk exposure and volatility, and stakeholder benefits. That ties in perfectly with ESG: companies with higher ratings statistically generate higher returns, lower risk, and less volatility. Stakeholder benefits are many, from improved customer experience and retention to a lower cost of capital, boosted productivity, and talent retention.
Transparent reporting has brought PwC Luxembourg recognition, trust, and credibility in the eyes of governing bodies, clients, as well as international recognition. These are the spoils of the battle to help companies get ESG transformation right.
With the increasing need to think and act sustainably, PwC Luxembourg's goal is to ease the path to ESG transformation. It involves bringing together problem-solvers to tackle strategy, deals, people, tax, legal, assurance, reporting data, and technology. Businesses are assisted to integrate ESG at every level of operation. Whatever the starting point, PwC is ready to help. It provides solutions across the value chain of asset managers in public and private markets, from strategy and reporting to data management and assurance.
"We support the global development of sustainability goals and contributions by publishing thought-leadership papers and fostering exchange around sustainability topics sponsoring communities, platforms and client events," says deputy managing partner Olivier Carré, technology & transformation leader at PwC Luxembourg.
Sustainability is core to the business and one of three key success factors, he says, along with the PwC team's professional judgment and the technological transformation of internal and client services. "These factors are interrelated," says Carré. "The positive impact on our clients, staff, and community is measured not only in monetary turnover, but in non-monetary outputs: wellbeing, greater social and governance equality, and improved living standards."
Frédéric Vonner, sustainability and sustainable finance leader at PwC Luxembourg, said recognition in the form of international awards was gratifying and encouraging. "We've helped our team members to grow the right skill sets to assist clients in their ESG transformation," he says, "from designing and operating a strategy to reporting on the key outputs."
Leveraging on the strong investment fund sector of Luxembourg, PwC has been helping asset managers in public and private markets. "We developed strong knowledge of the various international reporting standards," says Vonner. "We've accompanied international public organisations to design and deploy ESG strategies and policies."
PwC Luxembourg believes the business community has a key role to play in the fight against climate change. The company is committed to a central role, and the reason for the firm making a global, science-based commitment to reach net-zero greenhouse emissions by 2030.
The aim is to deliver on the firm's purpose by having a strong corporate responsibility and sustainability strategy in place.
As PwC so succinctly puts it, there's no time like the present to secure the future.
---
Tags assigned to this article:
ESG
---
You may have an interest in also reading…
Africa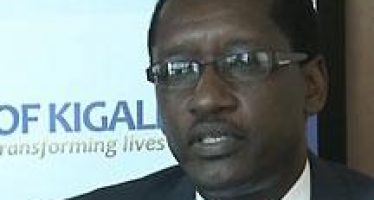 Global Credit Rating Co Upgrades Bank of Kigali's Long Term Rating of A+ to AA- and reaffirms the Short Term
Europe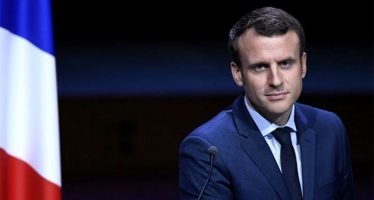 So far this year, Europe's centre ground has held firm – sort of. After Dutch populist Geert Wilders in March
Technology
Rummaging through the archives of Twente Technical University, two enterprising students struck gold: An experiment carried out around the turn