Davos: Till We Meet Again – Bankers Packing Up
Dutch Finance Minister and President of the Eurogroup Jeroen Dijsselbloem is worried that the increased insularity of thought displayed by Prime Minister Theresa May will prove near-fatal for the United Kingdom: "We'll probably meet again twenty years from now. By then, I'm afraid the UK will have become a marginalised and impoverished country suffering high unemployment and high inflation – not quite unlike the 1970s."
In Davos for the 2017 annual meeting of the World Economic Forum (WEF), Mr Dijsselbloem – famous for his hawkish attitude towards crisis-ridden Greece – dismissed Prime Minister May's threat to walk out of negotiations should the UK fail to get a fair deal: "I don't think it is in the UK's interest to become a pariah subsisting on the margins of Europe. That is probably not the way to go."
While critical of PM May's isolationism, Mr Dijsselbloem is upbeat about the incoming Trump Administration: "While the new US president can sometimes come across as rather blunt, the protectionism he touts has a few positive sides as well. It is necessary to remind corporates of their social responsibilities and the dangers of focusing purely on lowering labour costs. Though I may disagree with Mr Trump on many issues; on this one he has my full support."
This year, The Netherlands has sent a large delegation to Davos headed by Prime Minister Mark Rutte and Queen Maxima. Some forty captains of industry plus four cabinet ministers are also in attendance. Mr Dijsselbloem partook in a lengthy panel discussion on tax avoidance by multinationals and admitted to feeling slightly uncomfortable: "It is a touchy issue for us to talk about. I recognise that as one of the world's largest corporate tax havens, The Netherlands is quite vulnerable on this particular point. Still, the topic needs to be broached openly and frankly in order to progress towards a more equitable global tax framework."
"I don't think it is in the UK's interest to become a pariah subsisting on the margins of Europe. That is probably not the way to go."

– Jeroen Dijsselbloem
UK Prime Minister Theresa May, also present in Davos, assured that her country remains committed to free trade, free markets, and globalisation. PM May lavished praised on British voters who, she said, made a brave decision to create a "truly global Great Britain". Mrs May deplored the unease felt by her country's European partners and their "fear" of the UK's departure from the EU: "The Brexit vote aims to increase the control over the nation's affairs in order to make it "still more international and global".
In a speech to bankers at the WEF meeting, PM May yesterday reiterated her government's intention to reach a free trade deal with the EU27 whilst also looking for FTAs elsewhere. She revealed that some of the Gulf states have already expressed an interest in signing agreements with the UK. In order to fight political polarisation, Mrs May appealed to businesses, especially those that operate in multiple jurisdictions, to play by the same rules as others: "CEOs of the corporations have a duty to pay their fair share of taxes and properly compensate workers. They must take the interests of all stakeholders into account."
Also speaking in Davos, albeit less tacitly, Chancellor of the Exchequer Philip Hammond warned Europeans not to plot political retribution for Brexit, saying that such an attitude will benefit no-one: "We will do whatever is necessary. That's not a threat, it is statement of the bleeding obvious."
Equally obvious were the remarks by the CEOs of JP Morgan, HSBC, and UBS who in unison confirmed that Mrs May's intention to take her country out of the single market will have major implications for their UK operations.
JP Morgan CEO Jamie Dimon, who met the prime minister while in Davos, said the impact will be larger than expected: "It looks like there will be more job movement than we hoped for. We don't want to – it is not a threat – it is just a fact that we will simply have to accommodate the new requirements." Mr Dimon told Bloomberg Television on Tuesday that he expects to move anywhere from 4,000 to 16,000 JP Morgan jobs out of London.
Also speaking with Bloomberg Television, HSBC CEO Stuart Gulliver said that staff generating about 20% of the bank's revenue will have to be relocated to the European mainland – in all likelihood Paris. Meanwhile, Lloyds Banking Group is opting for Frankfurt as its post-Brexit European hub. Britain's largest mortgage lender has unveiled plans to upgrade its small Frankfurt branch into a full subsidiary and is said to be preparing for an extension to its banking license.
According to industry insiders cited by the German business newspaper Handelsblatt, Goldman Sachs is working on a contingency plan that also includes a significant boost to its presence in Frankfurt with up to a thousand jobs transferred to Germany and another two thousand or so moving to New York. In Davos, Huw Jenkins, vice chairman of Brazil's BTG Pactual Group, seemed discouraged by PM May's hard Brexit policy: "It's very difficult to make the investment case for the UK until you see how these negotiations come out."
The CEOs of other large banks such as UBS Group, Sumitomo Mitsui Financial Group, and Citigroup also confirmed they are working on structural changes to adjust to post-Brexit realities. While in Davos, Prime Minister May met the concerned bankers on Thursday to detail her plans.
Meanwhile, Germany's Finance Minister Wolfgang Schäuble weighed in on the discussion warning the UK against becoming a corporate tax haven and not use the taxation of companies as an instrument for competition. Referring to the agreement on tax cooperation reached during the 2015 G20 summit in Antalya, Turkey, Minister Schäuble said that he fully expects the UK to stick to what has been approved.
Last week, Philip Hammond – his British counterpart and never one to mince words – threatened to "rip up European-style taxation systems" in order to become "something different" and "regain competitiveness". Mr Schäuble pointed out that Mr Hammond's apparent disrespect for decisions made at global forums such as the G20 is at odds with the prime minister's repeated assurances that the UK is to become a truly global economy.
While Mrs May's speech was generally well received in Davos, delegates to the meeting expressed surprise at the lack of detail. Others remarked that the prime minister had not once mentioned migration – one of the main stumbling blocks between the UK and the EU, and – arguably – the reason for a slim majority of British voters to opt for leaving the union.
---
---
You may have an interest in also reading…
Sustainability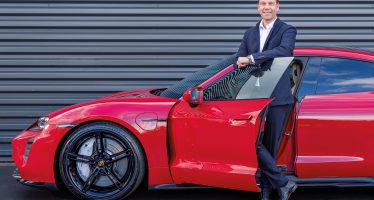 Porsche: it's always been a 'dream' car. But what does the future hold for the famous marque in the years
Banking & Finance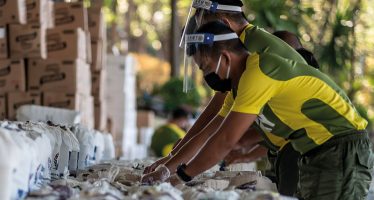 Fifty years after Milton Friedman's famous essay arguing that companies should focus solely on shareholder profits, emerging markets businesses are
Sustainability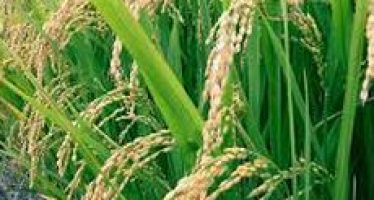 New Report Advises Myanmar to Rethink its Rice Export Strategy to Expand Rice Production and Help Farmers Improve their Livelihoods.