Containers Printers: Expanding Horizons for Packaging Industry and Customers — Despite Covid-19's Ravages on the World
The Covid-19 pandemic has been the defining event of 2020 for businesses and individuals alike. This was equally true for Singapore-based Containers Printers, but the crisis presented CP with the opportunity to demonstrate its willingness and ability to take on new challenges.
While many businesses were required to shut down, CP was deemed an essential service for its support of the food and medical industries. It provides metal packaging and flexible laminates to customers around the world.
In early 2020, CP was asked by a major supplier of medical products to design and produce packaging for protective equipment to support Singapore's rapidly unfolding Covid-19 response. Not only did the supplier need new packaging, it also needed help to pack the products — something CP generally does not do.
Faced with a distinctly challenging task, the CP team pulled together, planning and co-ordinating the effort to identify potential bottlenecks and problematic issues. Everything from securing additional manpower to allocating packing areas was addressed, while ensuring that processes and standards were maintained. Within a few short weeks, CP began delivering products: mission accomplished.
The Covid-19 project demonstrated a new way of working that CP has consciously sought to develop, since CEO Amy Chung set a new path for the packaging company in 2014.
Chung identified three key long-term trends whose impact would be felt throughout the industry: the globalisation of brands and markets, the rise of sustainable businesses and products, and digitalisation.
Addressing these trends would require significant investments in people, processes, and equipment as CP laid-out in roadmaps for the business. It also necessitated a multi-year change-management process. The company upskilled its workforce, and developed a mindset open to change and new challenges. With the enduring support of the Singapore Ministry of Manpower, CP has transformed itself into a process- and standards-driven organisation dedicated to continuous improvement.
CP first sought to adopt the highest global standards right across its business. This meant a demanding process to become certified for quality management (ISO), food safety and packaging (BRC), as well as social responsibility (Sedex), and more. By adopting the epitomy of standards for its business, CP was able to approach customers in markets around the world with an assurance of excellence.
At around the same time, the company began developing a Kaizen culture — where all employees are actively and equally engaged — starting with small groups in its production teams, where small wins (and bigger national awards) created a virtuous cycle of improvement. More recently, CP has worked with Workforce Singapore and McKinsey to implement lean manufacturing practices, with an important emphasis on lean digital thinking and tools.
A commitment to sustainable business practices has always been a core part of CP's holistic approach to business. From major projects, such as installing solar panels across all of its factories' roofs in 2019, to ongoing upgrades to equipment and the application of the latest digital monitoring tools, the company's ongoing sustainability programs find ways to reduce energy consumption and the CP carbon footprint, each and every year.
From a product perspective, CP has a particularly important role to play in delivering sustainable packaging solutions. CP is a signatory to the Singapore Packaging Agreement, an initiative to reduce waste, and has been working with its customers to develop 100 percent recyclable packaging solutions that maintain product integrity and safety.
As the trends have played out, CP has continued to invest in the capabilities required to address opportunities — at times slightly ahead of the market, particularly in the digital space.
One such investment was in a new state-of-art integrated colour-management system, one part of CP's digitalisation roadmap. While adoption of the technology was still developing in the industry, CP knew its impact would be profound. It would provide customers and clients with faster turnaround, greater colour accuracy, and an easier way of working across time zones and geographies. CP's investment was validated almost immediately, as the system turned out to be exactly what was needed by customers looking to meet new, stricter standards.
Colour management is now one of a number of digital services the company offers, complementing its brand protection, supply chain intelligence, and consumer engagement services — digital offerings that barely existed in 2014.
Being based in Singapore provides CP with a competitive advantage that the company considers crucial to its success. With the strong support of various government agencies, the country has become a leading centre for R&D for major multinationals, as well as an increasingly important production centre in the medical and food industries.
Singapore has a thriving ecosystem of local and global partners operating at all stages of the value chain, providing CP with access to fundamental and applied research institutes, global brands, local champions, and start-ups.
All of this has enabled CP to develop a spirit of innovation and eagerness to take on new challenges, from rapid turnarounds in support of an imminent product launch to making long-term commitments to co-develop new products.
Most importantly, CP's customers are happy with the results, and the path it has chosen. They describe it as "forward-looking" with a "demonstrated openness, and willingness to take on challenges". The company has, they say, "expanded our horizons".
---
---
You may have an interest in also reading…
Europe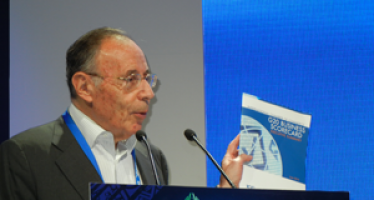 Presenting pre-findings of an ICC Open Markets Index at an international business dialogue in Paris on March 4th, ICC Chairman
Corporate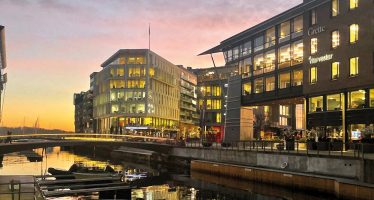 Private equity firm Norvestor has partnered with Nordic businesses for more than three decades. It has offices in Oslo, Stockholm,
Asia Pacific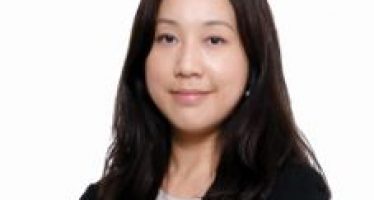 What is CloMoSo? CloMoSo is the convergence of the trendiest and hottest technologies that are being adopted by IT-savvy businesses