Big Tech Five Cash In on Pandemic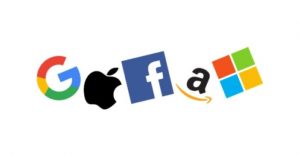 Big Tech is on a high. Yesterday, four of the five FAAAM giants published their quarterly results and surprised Wall Street analysts with a stronger than expected revenue growth over Q3. Year-on-year, the quartet (Facebook, Alphabet, Amazon, and Apple) registered an 18-percent leap of sales to $227 billion, beating forecasts by four percentage points. After-tax profits registered a 31 percent hike to come in at $39 billion.
Big tech handsomely outperformed the overall market with S&P 500 companies jointly suffering a 2 percent decline in revenues, and earnings taking a 17 percent hit. Microsoft, the granddaddy of the group, reported its quarterly results on Wednesday and was promptly castigated by investors who shore 4 percent off the company's stock price even though revenue and earnings numbers also surpassed expectations, albeit narrowly.
Though these internet companies posted stellar results, most investors got spooked by the disconcerting rise in covid-19 cases and the uncertainties surrounding next Tuesday's US election and more particularly the senate races. Should democrats manage to reclaim control of both the presidency and the senate, and keep their majority in the house, markets anticipate an outsized stimulus bill to be enacted within days of Joe Biden moving into the White House.
The present administration's inability to successfully negotiate a major follow-up support package, coupled to the unforeseen ferocity of the pandemic's second wave, brought the bears out of their den.
Sapped Out
Software and cloud services provider SAP sparked the rout, losing $28 billion in market capitalisation in a single day, after it warned that revenue would suffer well into next year. Investors who has previously cosied up to tech stocks as a safe bet in troubled times, suddenly appreciated that their herd mentality had propelled prices into the stratosphere and realised that whatever goes up must eventually come down. Analysts were quick to caution investors that any FAAAM company showing any sign of pandemic-induced stress – no matter how insignificant – would instantly bring the market to its knees.
Bears point to a tech bubble that may have reached its maximum bulk on September 2 with a sudden and sharp surge in call options, and a widely shared euphoria that bordered on mass hysteria. Since then, the tech-tilted Nasdaq 100 has retreated by some 10 percent. Earlier this month, Intel reported a surprise drop in chip sales to datacentres leading some analysts to suspect that the wild and exciting frontier of cloud-computing may have reached its limit with server farms putting the brake on expansion plans.
That would dovetail seamlessly with Netflix' rather embarrassing failure to deliver the number of new subscribers expected by the market, casting renewed doubts on the company's ability to keep up double-digit growth, especially considering that pandemic lockdowns deliver captive audiences. That window of opportunity will close once the stay-in-place orders lapse – as they eventually must. That said, analysts have been rather hard on Netflix, considering that the streaming provider expanded its global paid subscriber base to 192.9 million (up 27.3% from Q3 2019), just 2.8 million short of expectations that were, perhaps, tainted by the euphoria prevalent at the time they were raised.
Showstopper
The streaming industry's rapid pace of expansion is being slowed considerably by the sector's inability to generate content. Corona restrictions have shut down film production in many parts of the world. Netflix has a slight edge over its competition – Disney+, Apple TV+, HBO, et al – because the company's portfolio or ready-to-stream content is well filled, if not positively bulging.
Looking at the actual results posted, and ignoring broader market sentiment induced by other factors, the message is clear as the proverbial bell: Online is hot and, yes, offline is not. The Corona pandemic has provided a windfall to an already booming industry. Jointly, the Big Tech Five represent a market capitalisation in excess of $5 trillion – or roughly 25 percent of US GDP – with Apple's $2tn+ valuation alone worth more than the entire FTSE 100 constellation of corporates (approx. £1.7tn).
As the new normal ushered in by the pandemic speeds up the shift to online business, the tech juggernauts will prove hard to stop. The landmark US antitrust suit against Alphabet (Google's parent company) and the Federal Trade Commission's investigation of Facebook may take years to wind their way through the courts and reach any sort of conclusion. It took the European Commission fourteen years (1993-2007) to investigate and successfully sue Microsoft over violation of EU competition (antitrust) law, resulting in fines totalling €777 million. However, by the time a verdict was reached, most of the world had moved on from Windows Media Player – the original bone of contention.
The US Department of Justice (DoJ) has wisely chosen to limit its case against Alphabet to the contractual arrangements it maintains with platform manufacturers to keep Google's search engine, and ancillary services such as Google Maps and Gmail, as the default on new mobile phones and tablets running on its own Android operating system. Annually, Alphabet pays an estimated $30 billion to keep its pole position on these devices. By keeping its case simple, prosecutors hope to present the courts with the closest equivalent to an open-and-shut case. Alphabet rejects the DoJ claim outright. Senior Vice-President of Global Affairs Kent Walker compares Google's payments to the money breakfast cereal makers pay for prime shelf space at supermarkets. Law professor Randal Picker of the University of Chicago agrees and says the case is probably not going to be an 'easy win' for the DoJ.
Pinprick
Given the sheer heft of the Big Tech Five, any fine imposed at the conclusion of a possible future trial is likely to represent little more than a pinprick. A much more painful approach is being considered by the EU regulators who are drawing up a 'hit list' of some 20 large IT companies which will be subjected to tough rules aimed at curbing their market dominance.
Any internet company that controls such a large share of the market that competitors cannot operate without using its platform will be added to the list. Though internal discussions are ongoing, there is broad consensus around the need to limit the power of companies 'too big to care'.
The European Commission is not planning to impose fines – which the Big Tech Five have come to consider part of the cost of doing business – but seeks powers to force internet companies to open up their platforms and, if nothing else works, to break them up. In parallel, the EU is also drafting an updated Digital Services Act which will force internet companies to assume editorial responsibility for the content posted on their platforms. The new act may also plug the loopholes that enable tech companies to dodge taxes in the countries where they conduct business.
As the stage is slowly set for a clash of titans on both sides of the Atlantic, Big Tech continues to grow on the back of the novel corona virus. Earlier this week, Amazon sent out a warning to investors that it may prove difficult to process the avalanche of orders expected to deluge fulfilment centres over the holiday season. Though the company is currently going through its biggest-ever investment cycle, it proves nearly impossible to keep up with consumer demand.
Amazon is pouring untold billions into its distribution network which now accounts for more than half of total capital expenditure. Over the last year, the company's warehouse acreage has increased by 50 percent, as has its transport capacity which now includes a fleet of 64 cargo planes in Amazon Prime Air livery. There is truly no stopping Big Tech as it soars to heights barely imaginable. Yet, Newton's Law of Universal Gravitation has not been suspended, a fact that could and should offer a few sobering thoughts.
---
---
You may have an interest in also reading…
Technology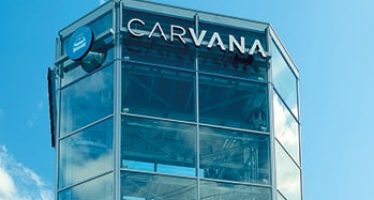 We live at a critical inflection point in history, where the convergence between our physical, digital and biological worlds are
Africa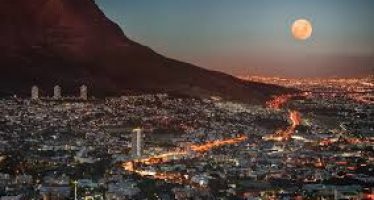 Nephathli is a man from Lesotho, formerly a mineworker in South Africa. His family's main source of income is the
Technology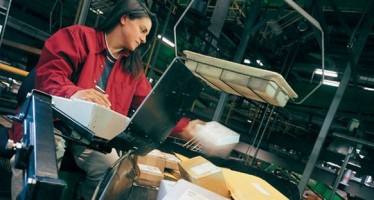 The scope for developing countries to participate in and benefit from e-commerce is expanding, according to a new United Nations