Tanzania Could Create Many New Jobs by Harnessing its Rapid Urban Expansion
Tanzania could create large numbers of new, productive jobs for its people, especially young men and women, if policy makers fostered industrial and business policies that catered to the country's booming cities and their urban populations, according to the World Bank's latest Tanzania Economic Update which was launched today in the country's capital. Recent projections show that by 2030 more Tanzanians will live in cities than in the surrounding countryside, while Dar es Salaam could become a megacity with a population exceeding 10 million.
The biannual report, entitled 'Who Wants A Job – The Magnetic Power of Cities,' argues for policies and actions to help the country's growing number of businesses create over one million jobs needed to complement the youth labor force that continues to expand each year.
"There is no doubt the Tanzanian economy has been doing well over the past decade," says Philippe Dongier, the World Bank Country Director for Tanzania, Burundi and Uganda. "But it is also true that the economy has failed to create enough productive jobs for a rapidly growing labor force. Today, there are approximately 23 million Tanzanians in the job market, and is expected to reach 45 million people by 2030 who have high hopes of a decent job and a good life."
"There is no doubt the Tanzanian economy has been doing well over the past decade."

– Philippe Dongier, the World Bank Country Director for Tanzania, Burundi and Uganda
Improving agricultural productivity is essential, but even if that succeeds beyond expectations, it will not be sufficient to accommodate the rapidly growing labor force. The report explains that urbanization, if well managed, offers an opportunity to create new kinds of jobs in areas such as manufacturing and services in Tanzania. This economic transformation, already experienced elsewhere, is under way in Tanzania. Agriculture contribution to GDP declined from approximately 45 percent to 28 percent between 1990 and 2012, and most new businesses are now being created in urban centers. However, the majority of these small businesses remain fragile, informal, unspecialized, and are often run by entrepreneurs who typically are unable to expand and become competitive.
"There is an urgent need to address the challenges faced by small business entrepreneurs in Tanzanian cities," says Jacques Morisset, the main author of the report and Lead Economist for Tanzania, Burundi, and Uganda. "Success for the country will lie in her ability to boost the expansion of small businesses and create linkages with large conglomerates."
The economic update suggests measures to remove the restrictions that hinder small business growth in Tanzania's city centers. These include alternative methods of building skills for business owners; improving infrastructure investments in roads for better connectivity; reducing administrative costs and securing property rights; and increasing access to finance.
Tanzania's economy is expected to continue its steady growth path of approximately seven percent per year, according to the report. It also flags the deterioration of the fiscal deficit from 3.7 percent of GDP in 2011/12 to 6.8 percent in 2012/13, which was accompanied by an unprecedented increase in the level of arrears accumulated by the government with suppliers and pension funds. This calls for close monitoring, as the government will need to find the right balance between its ambitious public investment program and preserving the country's debt and fiscal sustainability over time.
---
You may have an interest in also reading…
Middle East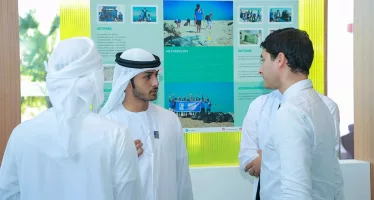 The Environment Agency – Abu Dhabi maintains its focus on conservation, species reintroduction, monitoring and protecting marine and air quality,
Corporate Leaders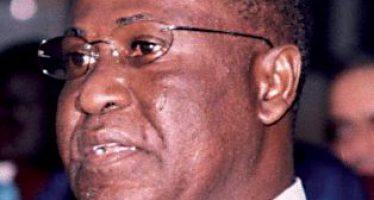 Andrew Asamoah is a brick-and-mortar kind of guy. He thoroughly likes real estate, loves the construction process and has a
Asia Pacific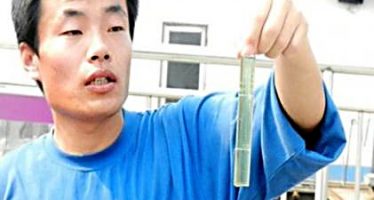 China's vast textile industry is a boon to the country's economy, but consumes high volumes of water. This is a