Ørsted: Danish Power Company Driving the World's Carbon-Neutral Bus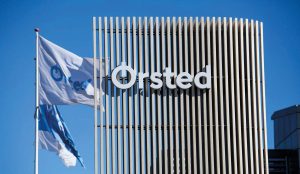 Danish multinational Ørsted has in a 10-year span gone from one of Europe's most fossil-fuel-intensive utilities to the world's most sustainable energy company.
The Ørsted story began in 1973, when Denmark moved to strengthen national energy independence by extracting oil and natural gas from the North Sea. The state-owned company was originally called Danish Oil and Natural Gas, also known as DONG.
Ørsted's transition from black to green energy began within its first couple decades of operation — and it continues to gain momentum. It pioneered the world's first offshore wind farms in the early '90s and has since pushed its portfolio to an increasing share of renewables.
Ørsted decided to rebrand in 2006 to reflect its ambitious vision of powering the whole world with green energy. The company immediately began to turn lofty intentions into decisive action. From 2006 to 2020, Ørsted reduced its carbon emissions by 87 percent and increased its share of renewable energy from 17 to 90 percent. It has invested more than $30bn since 2010 to bolster renewable energy assets and will invest another $31.5bn exclusively in green energy over the next four years.
In a press release in January 2020, Henrik Poulsen, Ørsted's former CEO, announced the company's ambitious plan to become carbon-neutral by 2025. "We've come very far in reducing our emissions," he said, "and Ørsted is more than two decades ahead of what is required by science to limit global warming to 1.5°C. Halting climate change requires action at all levels of society, and we need that action now. Especially within production and use of energy, which account for 73 percent of all global emissions.
"We've transformed from producing energy based on fossil fuels to producing carbon-neutral energy. We've seen a real strengthening of our business and shown that a rapid green turnaround is possible."
Poulsen hopes that the company's transformational journey can serve as inspiration for countries or businesses seeking radical systemic change. "It'll be challenging to reach a carbon neutral footprint by 2040, and it'll require significant innovation in all parts of our supply chain. Many of the green technologies to be used to decarbonise our supply chain exist, but they're not yet cost-competitive. With the 2040 target, we want to help drive the necessary innovation forward to mature the green technologies in the industries that supply to us."
After eight years at the helm, Poulsen has stepped down, leaving the carbon-cutting targets to his successor, Mads Nipper.
Nipper spent over two decades working his way through the ranks at the LEGO Group, from media consultant to chief marketing officer and a member of the management board. Poulsen had also worked with LEGO prior to Ørsted.
Nipper left the toys behind to become the CEO of Grundfos, a global leader in advanced pump solutions. Grundfos' share price more than doubled during his tenure — reversing an inherited trend of declining profitability — and the company got a boost in green credentials as well.
"Anchored in a clear sustainability vision, Mads has led a highly successful transformation of Grundfos over the past six years that has reinforced the company's position in an increasingly competitive market, while also strengthening financial performance," said Thomas Thune Andersen, chair of Ørsted's board of directors. "With his deep commitment to sustainability and the green agenda, his strong personal leadership, extensive CEO experience and his distinguished track record in leading global companies, the board is confident that Mads Nipper is the right person to lead Ørsted in the next phase of our exciting journey."
Nipper jumped at the chance to get more directly involved in the fight against climate change, which he believes is the world's most pressing challenge.
"As one of the five largest renewable energy companies in the world and with a clear ambition to be a leader in the global energy transformation, Ørsted is in a unique position to make a difference in the fight against climate change," he said. "I'm very excited to join the team and to continue Ørsted's successful journey to become one of the future global leaders in renewable energy."
While the new CEO may lack energy-sector experience, he makes up for it in passion, drive and commitment. Nipper aims to supercharge green transformations by levering the group's capabilities and knowledge to accelerate climate protection. "We aspire to be one of the true catalysts of systemic change to a greener society, by continuing to prove that there is no long-term trade-off between sustainability and financial value creation."
The company makes a strong case: it's on-track to become the world's first major energy company to reach net-zero emissions, while providing investors with industry-leading returns. Ørsted has more than quadrupled its market capitalisation since its IPO launch five years ago.
The company's strong performance has garnered well-deserved praise. At the start of the year, it was named by Corporate Knights as the most sustainable energy company and second-most sustainable company across sectors in the 2021 Global 100 index. CDP, a non-profit organisation that rates companies on their climate disclosure, has also awarded Ørsted top marks.
"Every company must transition to a sustainable business model to contribute to the fight against climate change — and to stay in business," Nipper said. "The Ørsted transformation is not a 'one size fits all', and our learnings may not be applicable in all companies, but I hope that by sharing our learnings and insights on how we've been able to transform and perform at the same time, we can help inspire other companies to engage in a faster green transformation."
Ørsted has expanded the scope and detail of its sustainability reports to encourage knowledge exchange and dialogue. It urges consumers to become climate activists and help protect our only home by increasing the demand for renewable energy on power grids — and putting pressure on politicians and businesses to get cracking on green energy technology.
---
Tags assigned to this article:
denmark
---
You may have an interest in also reading…
North America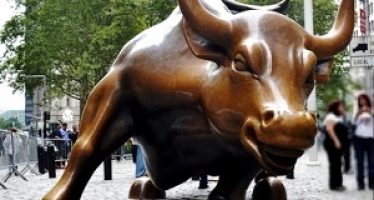 A December, 2012 Society Generale monthly survey covering 52 customers throughout Asia, Europe and the United States suggests that investors
Europe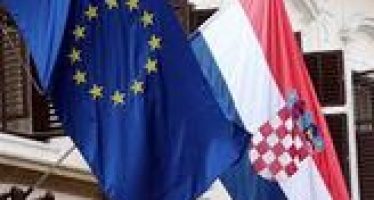 On Monday 1 July Croatia became the 28th Member State of the European Union. The EU commented that, 'Croatia's accession
Africa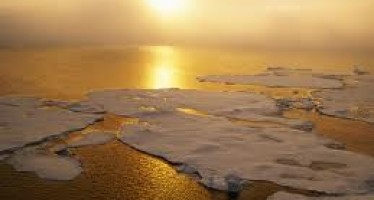 In about 25 years the world will have used up its remaining "carbon credit" for the current century. Additional emissions