Nicole Hu: Tackling Disaster with Data — and First-hand Experience
California-based One Concern lets tech do the thinking and take the fear out of preparation for disasters and extreme weather events
By HEATHER LEAH SMITH
Extreme weather events are wreaking global havoc. The US suffered nine billion-dollar weather and climate disasters in the first half of this year. Drought and record heatwaves have sparked wildfires across Europe, Asia and the Americas. Flooding has become a recurring nightmare for many communities.
Climate-charged catastrophes in 2021 caused an estimated $343bn in economic losses — more than half of which were uninsured — but one company is harnessing data science and machine learning to mitigate, and prepare for, the damage.
One Concern's team is unified behind the need to solve real-world problems. Its CEO and CTO, both born in India, bonded as young immigrants in the start-up scene. The company, based in Menlo Park, California, was founded in 2015 by three Stanford alumni: two structural and earthquake engineering graduates, CEO Ahmad Wani and board observer Timothy Frank, and computer scientist Nicole Hu, the company CTO.
Digital twins for the climate win
One Concern creates "digital twins" of cities, communities, and infrastructure systems to build climate resistance. The company combines AI, machine learning and trillions of curated data points to create interactive simulations to help communities and industries stay ahead of climate risks. The model maps out potential hazards, including earthquakes, floods, and windstorms, then analyses vulnerability factors to predict direct and indirect impacts.
"With digital twins, we're able to measure resilience using data," Nicole Hu says. "Armed with better data and AI, we can run thousands of … simulations before a natural disaster to identify vulnerable communities and critical infrastructure in harm's way. Our machine learning systems also 'fill the gaps' within the data to account for the ongoing effects of climate change, allowing us to improve our predictive analytics and see into the future with greater confidence."
From the classroom to the C-suite
First-hand experience prompted the trio to turn a machine-learning class project into a purpose-led start-up. Indian-born Wani was visiting his home in Kashmir when the 2014 floods hit, stranding him and his family for seven days without food or water. Shortly after his return to the US, he experienced another shock as a severe earthquake shook South Napa, California. Chief resilience officer Craig Fugate once led emergency management forces at the federal and state level.
The founders credit their Stanford professors with pushing them to pitch their ideas to investors. Wani says the first batch of municipal emergency managers and venture capitalists thought the algorithm was "magic" — and seven years of continuous investment in tech and data mastery followed.
Building climate resilience through a single platform
"Resilience to climate threats — a framework where organisations, communities and private and public sector actors understand, forecast and mitigate climate risk — is among our most critical global priorities," Hu says. "It demands an entirely new approach to understanding and acting on climate risk, one that mitigates climate threats and their ripple effects on businesses and communities, rather than scrambles to react after the damage has been done."
The One Concern platform is underpinned by three pillars. One Concern DNA compiles curated resilience data for precision risk-mitigation. One Concern Domino provides enterprises with advanced resilience analysis and visualisation tools. One Concern Ready Fast focuses on improving the decision-making process for disaster preparation and response.
"We help cities understand that by running multiple scenarios [for disaster] events, they can figure out which places have the highest level of risk," Nicole Hu said. "We also try to show that if you add certain mitigation strategies, you can reduce your risk and your cost of responding to disasters."
The company is developing a climate resilience scoring system that it hopes will become an industry standard. It works with clients across the financial services, real estate and insurance sectors to increase accuracy in risk pricing and selection, valuation, and mitigation investment.
"One Concern provides clients a first-mover advantage as asset valuations begin to reflect differentiated resilience," said chief strategy officer Jeffrey Bohn, suggesting that "market participants who incorporate new analytics to capture a differentiating valuation driver — before the driver is widely reflected in market prices — can potentially find positive alpha strategies".
Team cohesion and cultural fit are important to Nicole Hu
"For a mission-driven company, company culture is pretty important," Hu said. "Once you are able to get the right team, all these other problems surrounding prioritisation work themselves out because you have key players helping to solve those issues. I wouldn't say I have all the answers; my team has all the answers."
Investor support and industry recognition
Since its launch, One Concern has raised $119.2m in funding. The latest infusion of $45m, in June 2021, came from the holding company of one of Japan's largest insurers, SOMPO. The investment is part of a multi-year $100m deal easing the company's expansion into the Japanese market.
One Concern was recognised as a WEF technology pioneer in 2019 and has been selected to participate in an ESG-impact programme organised by Taronga Ventures.
Nicole Hu has been listed among Inc. Magazine's top 100 female founders and Forbes' top 30 Under 30 innovators.
---
You may have an interest in also reading…
Finance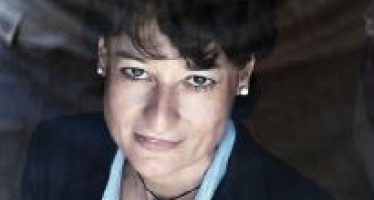 By Luisa Nenci A Green Economy (GE) is growing if economic prosperity goes hand-in-hand with sustainability – developing investments in
Sustainability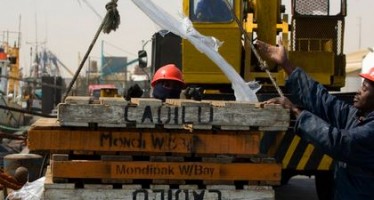 Six years after the start of the global economic and financial crisis, the world economy has still not found a
Corporate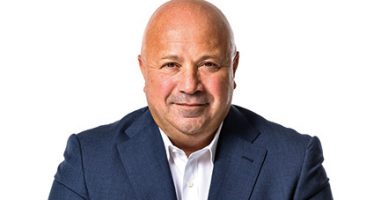 "We touch millions of people every day: their lives, their businesses. And, especially during the Covid era, it is clear