Uncertainty is the Only Certainty for BlackRock Founder Larry Fink — but his Outlook is still Positive
Kind-hearted, controversial, keen on going green: the billionaire Larry Fink champions worthy causes without fear or favour
By TONY LENNOX
It's no irony that Manhattan-based billionaire Laurence "Larry" Fink is involved in a charity named after the legendary folk hero who stole from the rich and gave to the poor.
The Robin Hood Foundation was set up by a group of New York hedge fund managers in the 1980s to alleviate poverty in the city. Larry Fink, the 69-year-old CEO of Blackrock — the largest money-management firm in the world — firmly believes in corporate capitalism as a force for good.
The calm, bespectacled Fink is seen as one of the business world's natural leaders, but his frank (and sometimes controversial) opinions on business and politics frequently cause ripples. Every year, he writes an open letter to the business leaders in whose companies BlackRock clients invest their cash. Its contents are always eagerly awaited, and closely scrutinised.
This March, Fink urged corporate America to commit to net-zero, a total eradication of its carbon footprint, by 2050. Crucially, he proposed how companies were to achieve that; otherwise, he warned, BlackRock might dump their stock. Many on the political right are alarmed by Fink's opinions, and warn that the vigorous pursuit of environmental targets and "tree-hugging virtue-signalling" will harm the US economy. The Russia-Ukraine War has led to some backtracking on sustainable energy commitments, but Fink remains staunch. He argues that green investments generate superior outcomes.
In his open letter to CEOs, he wrote: "Recent events will actually accelerate the shift towards greener sources of energy in many parts of the world." As an example, he singled out Germany's plans to fast-track its use of renewable energy to achieve 100 percent clean power by 2035 — 15 years ahead of its pre-war target.
Larry Fink was born in Van Nuys, California in 1952, one of three children. His father ran a local shoe shop, his mother was an English professor. He gained a BA in Political Science from UCLA in 1974 and went on to earn an MBA in Real Estate at UCLA's Anderson Graduate School of Management.
He has been married to his wife Lori since 1974, and owns homes in Manhattan, North Salem, New York and Vail, Colorado. The couple have three children. Fink is a lifelong supporter of the Democratic Party.
His first job was as a trader with New York investment bank First Boston. For many years he added to the company's bottom line, but in 1986 — largely due to his miscalculation of predicted interest-rate changes — his department lost $100m. This led Fink to reconsider his career direction.
In 1988, under the corporate umbrella of The Blackstone Group, Fink co-founded BlackRock — a business which, under his stewardship, has become the world's leading investment management company.
Fink is ranked 28th on the Forbes' list of the world's most powerful people. His net worth is estimated at $1bn. He serves on the World Economic Forum, is on the board of the Council on Foreign Relations, and the International Rescue Committee. Fortune classifies him as one of the world's greatest leaders, and his name has been on the list of the world's best CEOs for 15 consecutive years.
He is vocal about issues such as diversity and inclusivity in the workplace, and has always ensured BlackRock's commitment to ESG criteria. In his 2020 open letter to the leaders of industry and commerce, he announced that environmental sustainability was crucial to BlackRock's future investments.
In a recent television interview, Larry Fink was asked his opinion of the turbulent economic conditions. While agreeing that the world was going through difficult times, due to inflation, the conflict in Ukraine, and energy shortages, he didn't necessarily agree that an economic storm was on the horizon. He predicted that "we'll muddle along" for the next year or two, but added: "One thing I can say with total certainty is that we're going to be living with more uncertainty."
---
You may have an interest in also reading…
Europe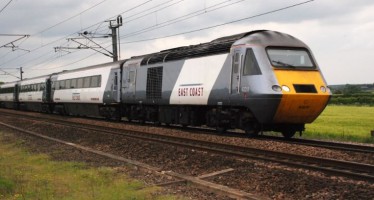 The sale, earlier this week, of the publically-owned stake in cross-Channel rail operator Eurostar for £757m shows that pragmatism –
Corporate Leaders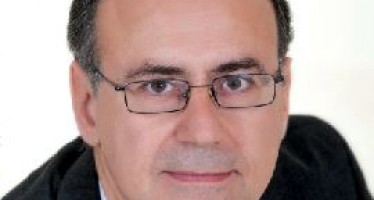 At a time when Greece was descending into the depths of a financial crisis without equal in the country's history,
Sustainability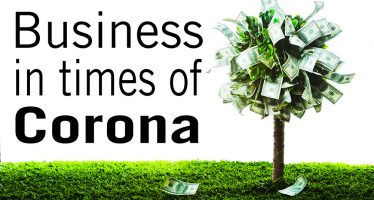 In one of life's little ironies, it was not the senator from Vermont but the billionaire businessman from New York