Islamic Banking: London's City Finds New Calling
In a bid to attract a new category of investors and to become a leading centre of Islamic finance, the City of London has assembled a task force to spread the word on Sharia-compliant banking. "The aim of our task force is to make it easier for banks in London to offer Islamic products. To most this is still quite a new concept," says the city's Deputy Mayor Sir Edward Lister.
The stakes are significant. The Islamic finance sector is expected to be worth around $2.6 trillion by 2017. Over the past decade, Sharia-compliant banking has been booming with growth rates of up to 30% annually. The UK consultancy firm Oliver Wyman expects room for around 150 Islamic finance institutions in Britain by 2020 to meet demand.
Sir Lister has no qualms about London's calling: "The objective is to put up a challenge to the current financial hubs of Islamic banking and to boost the city's status the world's premier financial centre in the process."
Last month the deputy mayor visited Kuala Lumpur in order to discover the ins and outs of Islamic banking first-hand. The task force set up to acquaint British banks with Islamic banking services spans various government ministries and has the active participation of a number of finance industry heavyweights.
"The Islamic finance sector is expected to be worth around $2.6 trillion by 2017."
There are presently 22 banks and other financial institutions offering Sharia-compliant products in Britain. Big names like HSBC and RBS were among the earliest to respond to the growing demand for Islamic banking services. However, only three banks feature Sharia-only services.
According to Saadat Khan, founder and director of Ethical Asset Management (EAM), London stands to capture a trillion pounds or more of Islamic investors' money that is currently looking for a suitable home. "Much of what is currently on offer does not meet the requirements of strict Islamic Law. The structured nature of most products described as Sharia-compliant or Sharia-inspired is such that they resemble conventional products in all but name."
Mr Khan has been advising the task force on how to design financial products that spread risk and reward fairly as is mandated by Islamic Law. "Sharia investments are not at all like bonds that see borrowers pay a disproportionate amount of their profits to investors. Just doing away with coupons will not get you a Sharia-compliant bond."
According to Mr Khan for a financial product to be Sharia-compliant there can be no guaranteed return on investment. Instead, investors are invited to share in all risks by becoming part owners of any given venture. Both profit and loss are shared equally between the partners. "The purpose of Sharia Law is to seek for the benefit of self but for the betterment of all. People come before profit. Operating on this basis has the potential to make huge improvements to society as a whole."
London's push into Sharia-compliant banking comes at the eve of the 9th World Islamic Economic Forum set to take place later this month. This year's theme Changing World, New Relationships is particularly suited to the host city which prides itself as the financial and cultural gateway between the Muslim and non-Muslim worlds.
The forum's chairperson Tun Musa Hitam – former Deputy Prime Minister of Malaysia – reaffirmed his staunch belief that whenever people come together to conduct business, "political, religious and ideological differences are set aside to make way for the compelling commonality of being both peaceful and prosperous."
---
You may have an interest in also reading…
Sustainability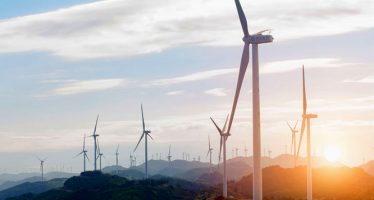 By Christian Grossmann and Thomas Kerr The historic Paris climate change agreement entered into force in record speed last November,
Europe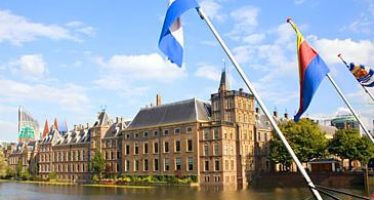 There has been remarkable growth in corporate bond issuance in Europe since 2000, particularly in the aftermath of the financial
Europe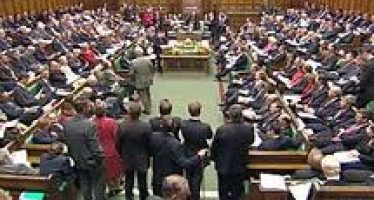 The CBI is calling for the debate on Europe to focus on credible options for the UK's future relationship with