Book Review: The Ride of a Lifetime by Robert Iger – Iger's Wild Ride to the Top of 'the Happiest Place on Earth'
Back in 2005, Robert Iger's 31-year journey at Disney and ABC looked like it could come to an end.
Pulitzer prize-winner James B Stewart had released his book DisneyWar, an exposé on Michael Eisner's 20-year reign as CEO of the multimedia giant. Iger was Eisner's second-in-command at the time. He was portrayed as a man under siege, battling for respect while continually being undermined by Eisner.
"I'm invisible," he admitted. "No one takes me seriously". The timing of Stewart's book was bad. Iger was the sole internal candidate suitable to replace Eisner as CEO. He had seen-off a serious rival in Michael Ovitz, but now had to wrestle with his own demons — and the now-coloured perceptions of the Disney Board.
Fast-forward 14 years, and the release of Iger's own book shows him as a man at the summit. He stands tall, having presided over megadeals that have made Disney master of the media universe. He has also emerged as an example of values-based leadership, a decent man in a sometimes-nasty industry.
Fittingly titled the The Ride of a Lifetime, the book follows Iger's journey from small-town Long Island to the high life of Los Angeles. He describes scraping gum from under desks while working his summers as a school janitor, aged 15, his stint as a weatherman after college, buying Listerine for Frank Sinatra as a studio errand boy, listening to David Lynch pitch Twin Peaks at a restaurant, discovering the Jamaican bobsled team at the Calgary Olympics, meeting three presidents of China, haggling with George Lucas for Lucasfilm, and sending Obama an advance copy of Black Panther.
He wrote the book thinking that its publishing would coincide with his retirement — something now delayed by the 21st Century Fox deal. The book is thus partly a memoir, as one of the world's most powerful CEOs looks back over his career.
But Iger has also written it as a business book. Through his retelling of his life and career, he shares lessons learned and personal and work philosophies. Iger has said that young people often ask him for advice on careers and start-ups. This book is a distillation of that advice. Accordingly, The Ride… is divided into two main sections: "Learning" and "Leading".
Some memoirs are presented as the rise of a superhero or a genius. Iger's memoir is not one of those. He admits to the part luck has played, such as when he was appointed senior vice-president for ABC programming at the moment he was about to quit. He is also honest about his failures. He admits his mistake in pushing David Lynch to reveal who killed Laura Palmer in Twin Peaks when he was head of ABC Entertainment. He also describes his insecurity with Eisner, and an angry outburst at the Disney Board when he was interviewed for the CEO's role.
His vulnerable side emerges with details of his personal life, including his father's manic depression. He reveals his ability to interpret his dad's mood by subtle signs, such as how his footfalls sounded on the front steps.
Iger also highlights the importance of humility and respect. "Don't let your ego get in the way of making the best possible decision," he advises. He tells the story of how he reconciled with Roy Disney after the "civil war" of the Eisner years. "There was nothing to be gained by making him feel smaller or insulted. He was just someone looking for respect." Iger's difficult ascension to Disney CEO played a key part in the development of his humility, and he covers it in detail. "You can't let ambition get too far ahead of opportunity."
His pride in Disney is allowed to shine through. When he first became CEO, he saw a company that needed to believe in itself again. Buying Pixar was a key first step. "As animation goes, so goes the company." At that time, the animation department was the main engine of the business, but it had struggled over the previous decade. Its releases had underwhelmed critics and performed miserably at the box office. In a parade at the opening of Disneyland Hong Kong, Iger saw no characters from the previous 10 years of animated Disney movies. Buying Pixar reinvigorated the company's soul, and gave it back its swagger. Iger had the audacity to conceive of the idea, and the mettle to convince the board that he was right.
Iger also talks about the responsibility of keeping the company true to its values of creativity and decency. Disney almost bought Twitter, but decided against it. He could see the marketing potential of the social media site but was wary of the vitriol spewing from some users. "I felt they would be corrosive to the Disney brand," he notes. It did not mesh with Disney's motto of being "the happiest place on earth".
The book also works as a primer on the recent changes in the US media industry. It has chapters on the Disney-ABC merger (Iger had started with ABC), the acquisitions of Pixar, Marvel Studios, Lucasfilm (at a lower price than Pixar), and 21st Century Fox (minus Fox Broadcasting, Fox News, and other Fox TV assets). It closes with the development and launch of ESPN+ and Disney+.
Iger describes standing in front of a whiteboard with Steve Jobs as the Apple founder scribbled down the pros and cons of selling Pixar to Disney. He also recalls how Jobs told him that his cancer had retuned — just hours before the deal with Pixar was to be closed.
Rupert Murdoch told Iger, over a glass of wine, that he was willing to sell 21st Century Fox because he could see that technological disruption was rapidly changing things. He believed that Fox no longer had the scale to compete: "The only company that has scale is (Disney)."
Iger also details the move to streaming services. He describes an epiphany that came after writing a list all of Disney's business units, including those acquired from Fox. His list allowed him to see the relationship between content creation and technology, and focused his mind on the needs of the streaming space. He still has the whiteboard he scrawled on to achieve the breakthrough.
Iger became convinced that Disney needed to get into streaming, even though it required heavy expenditure and the loss of licensing revenue. Courage was needed to see out short-term loss for long-term survival. Iger saw the "innovator's dilemma" in streaming.
He describes how Disney+ and ESPN+ had their origins in Major League Baseball (MLB). In 2017, Disney took full control of BAMTech. It was a service developed by MLB for streaming baseball games on demand, and provided the base technology for Disney+ and ESPN+. Disney needed only to create user interfaces and add the content.
Iger plans to retire as CEO of Disney in December 2021.
Published by Random House. Reviewed by Brendan Filipovski
---
You may have an interest in also reading…
FEATURED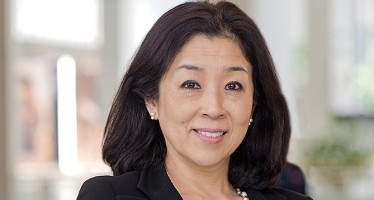 The Multilateral Investment Guarantee Agency (MIGA), part of the World Bank Group, is a financial institution exclusively dedicated to political
Europe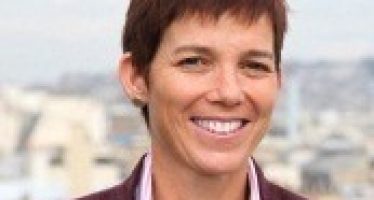 New World Bank Group tool focuses on preparedness for potential future crises. International prices of food decreased by 6 percent
Finance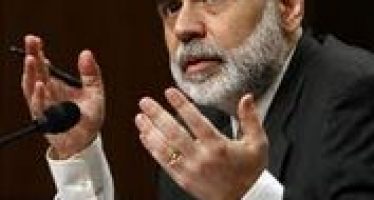 In May 22 testimony to the Joint Economic Committee of Congress, Fed Chairman Ben Bernanke issued another of many similar