Dawn of a New Age in Data Control: Oasis Gives Power to the People
By HEATHER LEAH SMITH
Dawn Song and the Oasis team are striving to bring about a better internet by giving users control over their own data.
Users sign away the rights to their data without ever reading the fine print. For some it causes rage, others are resigned to it, but most people understand that if you're not paying for a product, you ARE the product. User data is collected by companies, sold to brokers, and used as fodder in ad algorithms. Song calls for stronger enforcement of data property rights and insists that ownership should reside with the user.
"Today, companies are taking users' data and essentially using it as a product; they monetise it," Song told The New York Times. "The world can be very different if this is turned around and users maintain control of the data and get revenue from it."
Oasis for a Better Internet
Dawn Song, the co-founder and CEO of Oasis Labs, believes that the internet is broken — but it can be fixed with a combination of privacy computing and blockchain.
"I strongly believe that building a responsible data economy is critical for our society, and this requires a community effort," she said. "Today's privacy concerns are numerous, and solving them will involve not just technology but also businesses and governments using this technology to be better stewards of our data."
Oasis enables users to collect, protect and govern their own data. Song likens the process to the Black Box system used in aviation. Encrypted data goes into a trusted execution environment (TEE) of interworking software and hardware. Data is processed within a secure enclave, from which only encrypted results emerge. Blockchain sets and enforces the parameters for use policies.
"Through TEEs, Oasis Labs can help ensure that data isn't copied, stolen or misused, allowing individuals to put their data to use without giving up control," she told PC Mag.
Oasis uses differential privacy techniques to help businesses make the most of valuable data without jeopardising individuals' privacy. "Companies often find themselves making a false trade-off between using and securing their data," says Song. Oasis enables them to extract insights from siloed data, previously deemed too regulated or risky to use.
The company has launched its own blockchain-native crypto token, ROSE, which can be earned as a reward for sharing data on the Oasis Network or purchased through crypto exchanges.
Oasis Origins and Ecosystem Fund
Oasis Labs was founded in 2018 with $45m in early-stage VC funding from a16z crypto, Accel and Binance, among others.
Oasis was quick to establish an Ecosystem Fund to fuel project building on its network. It targets founders and projects in gaming, non-fungible tokens (NFTs), data tokenisation and decentralised finance (DeFi). It was seeded with $160m from major VC firms, including Dragonfly Capital Partners, Draper Dragon Fund, and Electric Capital. The Oasis Ecosystem Fund continues to attract fresh patronage. It reached a $235m milestone in May 2022, after a capital infusion of $35m from a funding round with participation by Newman Capital and Seven X Ventures.
In November 2021, Oasis introduced Emerald, which is compatible with Ethereum Virtual Machine — but claims "99 percent lower gas fees than Ethereum, high throughput and instant transaction finality".
Partnerships
Oasis' privacy-preserving message has resonated well with the market, as evidenced by the company's active project pipeline and thriving partnerships.
Google Cloud Platform has brought its confidential computing product to Oasis' software development kit, Parcel. The BMW Group has announced an early-stage project for differential privacy solutions. MetaAI (formerly Facebook AI) is partnering with Oasis to explore "secure computing technologies in AI". YuzuSwap, the first decentralised exchange (DEX) on the Oasis Network, reached a $323m trading volume within 24 hours of operation. DeFi insurance provider Tidal will "provide asset coverage for lending protocols and DEXs that will be integrated into the Oasis Network".
Dawn Song hopes to see widespread adoption of Oasis tech, particularly in the medical field, where data can be used to advance the development of drugs and cures. Oasis collaborated with Stanford University Medical Centre on a project allowing patients to share retinal data with researchers through its privacy-protected platform.
With Oasis, analysts can still do their jobs, says the company CEO. "But we can prevent them from doing things they are not supposed to do — like, in the case of Uber, giving out individual riders' information." (Song was part of the team brought in to clean up that mess.)
Dawn Song: Academia and Recognition
Song, described at the time as an exceptional student, was encouraged by a high school mentor to pursue the sciences. She got an undergrad degree in physics from Tsinghua University, the top science school in China, before migrating to the US to continue her studies. She started a physics course at Cornell University before switching to computer science. She earned a Masters from Carnegie Mellon University, where she also taught for five years, and a PhD from the University of California Berkley, where she's been a faculty member since 2007.
The professor is an award-winning researcher and a frequent guest speaker at global tech conferences. The MacArthur Foundation awarded Song a "genius" fellowship in 2010 for her work on computer security and privacy. Her research in cybersecurity yielded more praise and prizes: a CAREER award by the National Science Foundation, a Guggenheim Fellowship and a Sloan Research Fellowship. She's one of the most cited scholars in computer security and has received the Faculty Research Award from companies including Google and IBM.
Dawn Song is a serial entrepreneur, launching Ensighta Security in 2008 (acquired four years later by FireEye for $3.2m) and Menlo Security, a spin-out co-founded with fellow Berkley alumni in 2013.
---
You may have an interest in also reading…
Finance
Macroeconomic fragility and policy uncertainty for investors has led to an 18 per cent decline in global foreign direct investment
Finance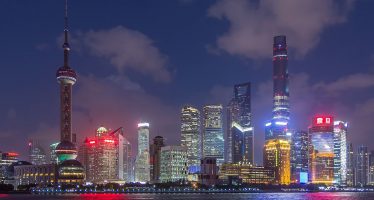 China's economy keeps recovering from the coronavirus pandemic-led crisis through the third quarter of 2020, as revealed by the numbers
North America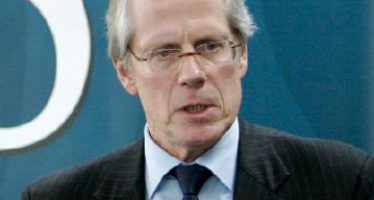 The Rockefellers are set to join the Occupy Movement – sort of. The family that built its legendary fortune on