stc: High Ideals, and a Series of Firsts for Kuwait
Kuwait Telecommunications Company (stc) believes the pandemic highlighted the importance and necessity of a strong telecom infrastructure.
"People were eager to stay informed with the latest news updates and maintain open communication lines with their loved ones," said CEO engineer Maziad Alharbi, adding that "businesses quickly realised the importance of adopting a digital culture and accelerating the path towards digital transformation."
Telecom services are a crucial component in the road to normalcy, with an increasing push towards digitalisation.
Once Covid-19 was declared a pandemic, stc realised the criticality of effectively implementing its business continuity plan. As the world recognised the redefined role of digital transformation, telecom companies found themselves on the brink of a digital revolution. "This was a significant time for stc and the telecom industry as a whole," said Alharbi. "Prior to the pandemic, stc had been implementing its own digital transformation strategy. The level of knowledge and experience the Company accumulated in its years of operation proved useful in impactful contributions to the local economy and government initiatives."
stc had been focused on strengthening its 5G infrastructure in Kuwait and expanding its network coverage to 98 percent of the populated areas. This allowed the company to manage the increased demand for 5G and connectivity during lockdown periods.
"We were ready and managed to enable remote operations for various industries including the health, education, and financial sectors," Alharbi noted. In early 2019, stc was one of the leading telecom companies to commercially deploy a nationwide 5G network — with over 1000 5G NR sites supported by a massive device ecosystem of more than 100,000 devices including 5G CPEs.
This marked one of the largest 5G commercial rollouts in the world. stc's 5G innovation strategy opened the door to new business prospects in the realms of ultra-broadband, IoT and smart city services.
"Due to the prolonged impact of the pandemic, we focused on elevating the user experience by enhancing our 5G coverage. stc started delivering Sub-3Ghz 2.1Ghz 5G NR with nationwide implementation by late 2020, focusing on indoor and weak coverage spots."
As a pioneer telecom operator in the MENA region, stc strengthened its position by launching the commercial E2E 5G SA network in the Middle East. This aided the Company in providing high-rise buildings with better coverage, increasing uplink bandwidth, and improve user-traffic latency.
Ensuring Customer Safety
The strength of the 5G network enabled stc to provide customers with connectivity solutions for work, education, or entertainment purposes. The advanced upgrades applied to stc's network assisted the Company's business arm, solutions by stc, to expand its offering.
"We provide our customers with complete control and access to manage their accounts," said Alharbi. This goes hand-in-hand with our digitisation strategy and was supporting the government direction during the pandemic. Promotions and offers were introduced to meet the needs of communication, entertainment, and VIP customers. The digitised experience, backed by the latest technology, stems from stc's commitment to support the Kuwaiti community.
"The level of uncertainty the entire world was facing when the pandemic hit is a crucial point to consider when looking at the response strategies we implemented," said Alharbi. "We used our expertise to streamline operations and maintain the level of quality and service we commit to our customers."
"The strategic steps stc took to preserve its competitive and empowering work culture were essential in getting us to where we are today."
One of the main functions was implementing a three-level business continuity plan.
Business Continuity Planning
The business continuity plan consisted of three scenarios. The first, Situation Under Control, was based on employees being present at stc's head office. They would have the ability to communicate and interact through routine channels, while abiding by health and hygiene controls.
The second scenario, Social Distancing, reflected work protocols during the partial curfew period. Work-from-home procedures were initiated with only essential staff at the headquarters.
Scenario three, Lockdown, saw all operations shifted to remote working, with the closure of stc's headquarters and branches.
Employee Training
In line with the continuity plan, stc HR introduced online learning through LinkedIn and other platforms. The team ensured that employees had the proper tools and resources, including hardware and secure, cloud-based storage. IT and HR allowed employees to perform remote requests and seek approvals, in addition to the virtual application (VAPP) that was introduced to integrate remote working.
"Now, with the gradual return to normalcy, we have embraced the developments to instil a performance-driven culture built on efficiency," said Alharbi.
"We take pride in our extensive CSR program, where we can effectively give back to our community, especially during times of need."
In Kuwait, private businesses backed the government's Covid-19 precautionary and relief plans. "We launched a series of social and awareness initiatives targeting health, safety, and social awareness. stc launched a social media campaign that involved influencers, doctors, and specialists to encourage residents to stay home and adhere to the government guidelines.
stc Supporting the Kuwait Community
In another initiative, stc launched its "Far Yet Close" campaign. This provided stc customers and personnel staying at Khiran Resort and Al Joan Resort at Julai'a with unlimited local voice calls to ease the quarantine protocols. Customers could connect with loved ones, while spreading awareness of the pandemic. stc also visited Kuwait International Airport to distribute face masks, sanitisers, and information leaflets.
"Stay Safe" is an stc initiative aimed at reducing the spread of rumours and disinformation. The Company worked with the Ministry of Health and dedicated a page on stc's official website to news and announcements from verified sources, in addition to an emergency contact directory and Covid-19 statistics.
Other initiatives included a blood drive, equipping stc branches with safety supplies, and distributing hand sanitisers, face masks, and safety supplies to the Ministry of Interior.
stc collaborated with the Communication & Information Technology Regulatory Authority (CITRA) to give customers free unlimited local calls and 5GB daily data usage for a one-month period. Returning citizens were greeted with 25,000 free prepaid lines with internet bundles and free local calls.
Another notable initiative was establishing a data link connection between the International Hospital and the Ministry of Health (MOH) data centre. stc partnered with the Tarahom Volunteer Team during Ramadan to distribute 7,000 iftar meals to paramedics across Kuwait.
The #today_we_can initiative focused on spreading awareness on the importance of acting today for a better tomorrow, with the aim of supporting community members in need.
"Our CSR program remains a top priority," said Alharbi, "as it showcases our commitment to support and serve the Kuwaiti society."
Over the past two years, stc achieved several significant milestones. One of which was receiving approval from the Communication and Information Technology Regulatory Authority's (CITRA) for a mobile virtual network operator (MNVO) licence to launch Virgin Mobile Kuwait. Virgin Mobile Kuwait will use stc's network, with stc acting as a Host Facilities Based Provider with Virgin Mobile Kuwait, making it the first virtual telecom service in the country.
Under the direction of its business continuity team, stc received the latest version of the ISO Certification in Business Continuity (ISO 22301:2019) after completing a vigorous auditing process performed by TopCertifier.
stc was the leading operator in the Middle East to launch unlimited 5G roaming for all post-paid, prepaid and enterprise customers across all GCC Countries. By subscribing to the roaming service, customers were able to enjoy ultra-fast 5G speeds without any additional charges.
The 5G network operates on a 2.1 GHz frequency band, the first of its kind in Kuwait. This improves customer experience and allows for the exploration and development of 5G vertical industry applications. The stc system is considered one of the best ICT solutions for SMEs. The 5G DA will provide them with fast GTM connectivity. The service is also a preferred choice for larger enterprises due to its ability to serve as a primary link and fibre back-up.
stc unified its 4G and 5G packages, allowing customers to switch at no additional cost. "This transition allowed us to showcase the strength of our 5G network while providing B2B customers with reliable high-speed internet to manage their businesses online, in addition to offering advanced ICT solutions to fulfil the needs of the enterprise sector."
Enabling Transformation
stc strives to accelerate vertical transformation by constructing advanced Business Support Systems to fulfil a range of industry transformations. "This stems from our commitment to fulfil the needs of start-ups, SMEs and larger enterprises by offering flexible, automated, scalable, guaranteed, and reliable solutions."
These solutions can accelerate digital strategies into the 5G platform, allowing the introduction of new solutions and business processes. During the pandemic, stc launched its 5G LIVEBUS, a smart and safe bus supported by 5G connectivity. This vehicle combines advanced and integrated safety solutions for business owners and their employees. The initiative targeted all sectors and institutions within the country, especially transport.
Through its specialised business arm, solutions by stc, stc focused on introducing lucrative digital solutions to support its B2B customers. solutions by stc aims to provide customers with world-class connectivity and IT solutions, paving the way for digital transformation in businesses.
In collaboration with Futures Communication Company, solutions by stc released digital and cloud-based solutions allowing small businesses to develop and activate their own online stores through a dedicated mobile application. The company also introduced Office 365 and Google products to support businesses in streamlining their workflows.
The offering line under solutions by stc was extended to large and medium sized B2B customers to help manage safety measures and protocols. The team introduced thermal cameras, monitoring bracelets, remote collaboration tools and a fleet management solution.
"Our primary goal is to assist our customers in realising the added value created by adopting technologies and digital solutions that can transform and optimise the way they do business," said Alharbi. "We have dedicated a team of professionals to provide around-the-clock assistance. The support team specialises in assisting business owners as they implement new systems."
The shift to digital solutions has taken the business model towards new areas of sustainable growth. "We continue to explore new applications that apply the latest tech to enhance operational and financial performance."
"We witnessed a massive transformation in the telecom industry triggered by the pandemic. This came in the form of increased demand for competitively priced plans, whether voice or internet, connectivity solutions, ICT solutions and innovative products."
"We witnessed a massive wave of demand from the telecom and digital solutions sector, with the opportunity to use our resources to find solutions that meet the needs of corporate customers. This was a trend experienced worldwide and is now considered the future of doing business in most sectors."
The growing demand for 5G and 5G enabled products has opened the doors to a world of potential opportunities in terms of accessibility, innovation, and expanded network services. The 5G revolution has set the bar at a higher level in terms of solutions.
"I believe that these two key transformations will play a great role in the future of stc," said Alharbi. "We have set up a clear transformation journey to cater customer needs and enrich their experience with stc, all defined in our Corporate Strategy AHEAD. We invested early on in building the strongest 5G network in Kuwait and have been implementing our own corporate digital transformation strategy."
"Using our experience and expertise, we will continue to set our sights on meeting the needs of our customers in a way that empowers and enriches their lifestyles, while assisting our corporate customers in achieving the diverse objectives under their unique digital transformation strategies."
---
Tags assigned to this article:
kuwait
---
You may have an interest in also reading…
Middle East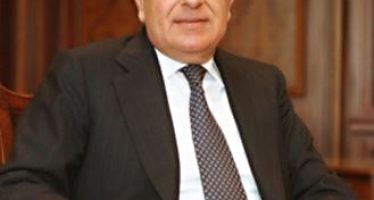 A Global Presence The Safra family fortune – today expressed in billions of dollars – originated on the dusty tracks
Corporate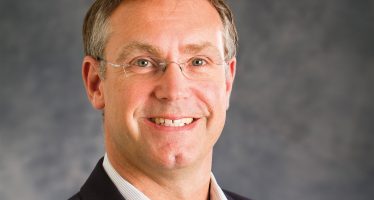 "The way to build economies," says Colin Sharp, C2FO's senior vice president for Europe, Middle East and Africa (EMEA), "is
Banking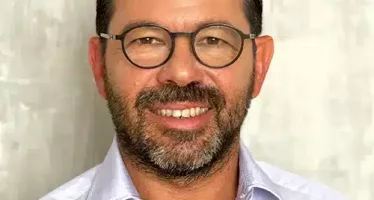 Changing a car tyre isn't that hard — unless the vehicle's moving. And financial institutions have been trying to achieve