Etihad Credit Insurance's CEO Massimo Falcioni: Export Credit Company Key to United Arab Emirates Resilience
Its database includes commercial information on no less than 320 million business entities worldwide, from the proverbial corner shop to the largest globe-spanning corporate behemoths. In barely three years since the start of its operations, Etihad Credit Insurance (ECI) has claimed a key role in underwriting trade and investment flows out of, and into, the United Arab Emirates (UAE).
Created and expanded in near-record time, the wholly state-owned company is timely helping businesses with a presence in the UAE deal with the economic fallout from the Corona Pandemic. ECI has not only been crucial in limiting the economic damage but is also a much-needed and oft-consulted fount of information on new markets, new opportunities, and the dynamics of the 'new normal'.
The credit insurance business usually fails to command much attention. If aware of its existence, smaller companies tend to consider the sector as the exclusive preserve of the big corporates; a highly complex and technical pursuit that is, more likely than not, out of financial reach. However, ECI has been working hard to change perceptions by explaining its mission, lowering access barriers, designing bespoke innovative solutions and sharing its knowledge – and database. "We do this by partnering with other actors such as chambers of commerce in Abu Dhabi, Dubai, Sharjah, Ras Al Kaimah, Fujairah, just to mention some of them and creating an ecosystem that includes top local and international commercial banks, multilateral agencies, government Ministries and departments, and a host of others," says CEO Massimo Falcioni. The Federal government executive is leading the export credit company inspired by the vision of His Highness Sheikh Mohammed Bin Rashid Al Maktoum, UAE Vice President and Prime Minister who recently stated "Today, we revive the mission of the UAE's founders. Today, we begin our mission to prepare for the next 50 years that lead up to the UAE's Centennial. Our duty is to design the UAE of the future for the next generations and to involve our people in this mission just like our founders did."
Small Is Beautiful
ECI was set up to help diversify the UAE economy away from its dependency on oil as defined in the UAE Vision 2021 five-year plan. The stated goal of reducing the extractive industry's share of GDP to below 30 percent was met last year (29.5%) whilst significant progress was made to transform the emirates into a knowledge-based economy. Vision 2021 comprises a dozen key performance indicators, including a number that seek to incubate and grow SMEs.
"Today, small- and medium-sized business contribute 53 percent to the UAE's GDP and provide, moreover, 86 percent of its jobs in the non-oil private sector. We at ECI were already very aware of the supreme importance of SMEs to the UAE economy long before the Corona Pandemic hit. In August 2019, ECI decided to refocus on this sector and prioritise our services to SMEs." Mr Falcioni is especially pleased with the fully featured online platform that was recently launched to streamline applications, procedures, and facilitate operations.
Innovation plays an important part in ECI's approach to the credit insurance business. The company is currently putting the finishing touches on a new Shariah-compliant product line that Falcioni thinks will expand, if not revolutionise, the business: "There is a lack of solutions for Islamic businesses that are unable to benefit from our standard product range. We are addressing that deficiency by reaching out to Islamic scholars and by offering Islamic product that is entirely separate from all other ECI conventional operations. This way, our company is able to service the full spectrum of the Islamic business community which represents, excluding banks, no less than 12 percent of global GDP – or some $2.2 trillion." For its ECI Islamic division, ECI has partnered with the Dubai Islamic Economy Development Centre, Dar Al Sharia, and the Islamic Corporation for the Insurance of Investment and Export Credit (ICIEC), to ensure strict standards are adhered to.
Pandemic
Sitting at the world's crossroads of trade and financial flows, the UAE economy was initially expected to suffer more than most from the pandemic. However, in its latest report on the country, the International Monetary Fund (IMF) revised its forecast upwards to a relatively modest 3.5 percent GDP contraction for 2020, followed by a vigorous rebound which should end 2021 on a positive note at 4.9 percent increase.
According to Falcioni, trade volumes have proved surprisingly resilient. "Though a very negative development, the pandemic has not slowed down our business. To the contrary, ECI has stepped in, and on the accelerator, to provide businesses hit by the economic downturn the facilities they need to weather the storm. As private sector banks responded to the crisis by reducing their exposure to risk, hurting exporters whilst doing so, ECI moved in quickly to provide alternatives and act as a market stabiliser. We were able to leverage our international AA- credit rating, and the fact the ECI is a fully government company (sovereign risk), to have both local and international banks honour the guarantees we provided, according the BASEL II articles." says Falcioni.
The CEO explains that UAE-based exporters experienced few difficulties in finding commercial banks willing to discount their ECI insured receivables. However, the company went further and helped exporters tap into new markets and find new opportunities: "Since ECI's founding, we have been very keen to weave a regional and indeed global network of partners. Whilst this is a very competitive region by nature, ECI is not in the business to compete with others, but to collaborate and offer support. Our network now serves us well and allows ECI to establish new trade routes and help companies replace any business they may have lost due to the pandemic."
Crucial Role in Recovery
Over the last six months, ECI opened more than 1,600 revolving lines of credit for its customers. Falcioni is pleased that the Central Bank of the UAE put in place a strong monetary response and provided ample liquidity to local banks: "The record stimulus package of more than 256 billion Dirhams from the Central Bank, plus the UAE local governments packages and administrative cost reduction or cancellation, combined with our and other local government authorities proactive approach to supporting cross-border trade, has not only helped to stabilise the economy but also succeeded in creating a moment of respite and a chance to reflect on how to tackle the future."
Massimo Falcioni is convinced that recent developments have emphasised the importance of credit insurance agencies such as ECI. "Look, some 80-90 percent of global trade is financed, according WTO. Yet, there is a financing deficit of an estimated by the International Chamber of Commerce from $2 to $5 trillion. If we can somehow manage to close that gap, then the global recovery would surely get underway faster. And this is precisely where we as export credit agencies must step in. There is more than enough liquidity in the system, but guarantees are lacking. We, the government export credit companies, can provide those guarantees," concludes Falcioni.
---
---
You may have an interest in also reading…
Corporate Leaders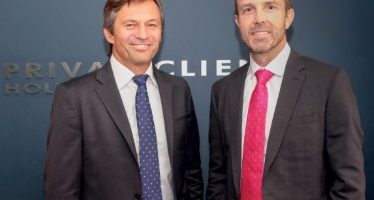 On the cusp of South Africa's move to democratic rule in 1990, Private Client Holdings (PCH) opened its doors in
Corporate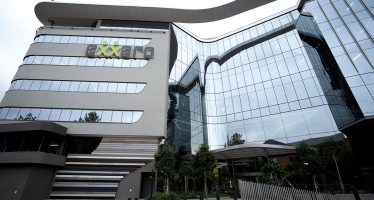 It's been a fruitful year for South African resource company Exxaro Resources, which has bolstered its reputation with concerted efforts
Corporate Leaders
Active Re was born after its Chairman and CEO, Juan Antonio Niño, saw the gap in the regional market of