Boston Consulting Group (BCG) CEO Rich Lesser: Inspiring Excellence
In his seven years as CEO of Boston Consulting Group (BCG), Rich Lesser (58) has doubled both the firm's revenue and its workforce. Moreover, BCG was the only major global management consultancy to keep growing strongly through the Great Recession. Most market analysts feel confident that he can put in a repeat performance during the current corona downturn.
Known as somewhat of a sage, Lesser is quick to dispense advice and provide insights into questions that may baffle others. He also likes to talk back and immediately denounced the Trump Administration's restrictive immigration policy, calling the temporary ban on the issue of H-1B visas for high-skilled professionals 'short-sighted and deeply damaging'.
To the dismay of some, Lesser in 2017 accepted an invitation to join the Strategic and Policy Forum set up by President Trump to provide a business perspective to the White House. After a number of prominent members resigned a few months later, the president dissolved the forum by tweet.
The BCG CEO remains, however, convinced that strong leadership and out-of-the-box thinking can go a long way to address many of today's ills. Also, membership of the — at the time — slightly controversial forum did not implicate an endorsement of any particular set of policies, but an opportunity for having a voice and a place at the table.
Lesser is all about inclusiveness and diversity — and about concrete steps to further these goals. Women now hold well over a third of the seats on the BCG executive committee whilst the company's LBGT community has increased tenfold over the last decade. The CEO does not shy from hot button issues though he usually refrains from commenting on government policy, choosing instead to make a difference via the consultancy's social impact and public sector practice – and by directly engaging with world leaders.
Lesser is first and foremost a pragmatic geared for tangible result. This trait perhaps helps explain the remarkable growth trajectory of BCG and the firm's reputation for offering no-nonsense advice. BCG's services have been in strong demand as governments and corporates grapple with the manifold uncertainties introduced by the pandemic. Looking for opportunities as the global economy adjusts to a yet enigmatic new normal, BCG already identified a few sectors in the financial services industry that may experience solid growth: compliance, digital identity, risk management, and (IT) security.
With its proactive approach to consultancy, BCG has expanded its leading edge by preparing governments and businesses alike for the future and the digital economy whilst being careful not to become blinded by new technology. Lesser considers that it still is of paramount importance to remain a tight focus on competitiveness and client satisfaction.
In order to do just that, and set an example, the BCG CEO established a company-within-a-company to bring together a multidisciplinary group of professionals. The initiative aims to help clients devise ways to build digital products and services.
BCG Digital Ventures 'invents, builds, and invests' in start-ups and does so jointly with corporate clients to provide an early-stage growth platform. Since its launch, six years ago, the incubator has coached more than 60 initiatives towards success by using advanced analytics, big data, and — crucially — human talent. The venture also established an innovation centre in Singapore to tap into the vast regional pool of disruptors and other upsetting upstarts.
Lesser is, however, not all the optimist and is quite concerned about the apparent mismatch between markets and the real economy. In a recent article for the World Economic Forum he points to declining long-term growth rates and the rise of new learning technologies as reasons why companies need to accelerate innovation and deepen their knowledge base.
Regarding the pandemic, Lesser expects multi-stakeholder capitalism to take centre stage as business picks up, highlighting the societal role of corporations as they embrace sustainability principles and face heightened scrutiny by customers.
Much aware of its own corporate responsibilities, BCG practices what it teaches — not necessarily a given in its industry. As he prepares to step down as CEO next year, Rich Lesser is determined to leave a legacy of excellence in management consulting — if only to set an example for others to follow.
---
You may have an interest in also reading…
North America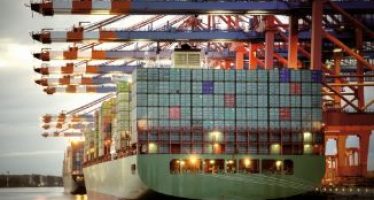 Time is money and a lot of money and opportunities are being lost due to painstakingly long customs procedures, waiting
North America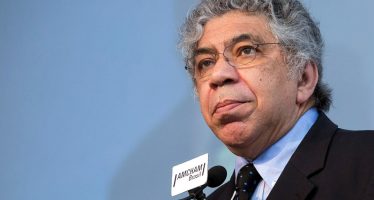 If I were to encapsulate the current situation of the Brazilian economy in one sentence, I would say: "It is
Corporate Leaders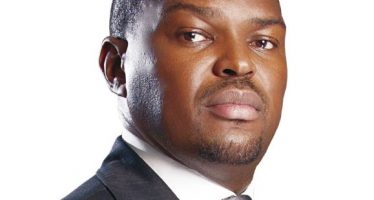 Founding chairman and group MD of investment firm DLM Capital Group, Sonnie Ayere, has a passion for empowering young Nigerian