Etihad Credit Insurance: Creating a Central Role in a Changing Economic Landscape
The UAE's burgeoning non-oil exports over the past three decades have made it one of the most diversified economies in the GCC.
By using the UAE as a model, Massimo Falcioni, the CEO of federal export credit company Etihad Credit Insurance, has demonstrated how to play a key role in supporting diversification and economic growth by being a stabiliser and an accelerator.
The UAE's central bank revised its growth forecast for the economy upward to 2.4 percent for 2019, from an earlier projection of two percent in May. The economy grew by 2.2 percent in the second quarter, with non-oil growth expanding 1.5 percent. This compared to an official estimate of non-oil growth of 0.3 per cent in the first quarter by the Federal Competitiveness and Statistics Authority of the UAE.
These statistics underline the importance of diversification, something further proven by the manufacturing sector's contribution to the UAE's non-oil GDP; that grew by 2.5 per cent to Dhs122bn ($32bn) in real prices in 2018.
The UAE has always played an important role in the arena of exports and re-exports, as evidenced in a recent Ministry of Economy's report.
The global non-oil foreign trade of the UAE in 2018 accounts for $443bn, of which $54bn is exports and $126bn is re-exports. Over the past three decades, the UAE has achieved steady economic growth and noteworthy export diversification. The UAE also remains to be the main regional destination of Foreign Direct Investment (FDI) inflows attracting about $11bn in 2018, which is equivalent to 2.9% of the country's GDP.
The UAE Federal Export Credit Company, Etihad Credit Insurance (ECI), was established by the UAE Federal Government and its founders, the governments of Abu Dhabi, Dubai, Ras Al Khaimah, Fujairah and Ajman. The company started its operations in 2018 and has played a vital role in the development of strategic sectors, under the leadership of H.H. Sheikh Hamdan bin Rashid Al Maktoum, Deputy Ruler of Dubai, UAE Minister of Finance, and Chairman of ECI; and the strategic direction of H.E. Eng. Sultan bin Saeed Al Mansoori, UAE Minister of Economy, and Deputy Chairman of the Board of Directors at ECI.
ECI has been steadily progressing its mission of support for the UAE's non-oil exports, trade, investments, and strategic sectors development. Its has supported UAE businesses' regional and international expansion with strategic platforms across government, insurers, re-insurers, banks and lenders, regional and international Export Credit Agencies, governments, and trade promotion agencies, in addition to world organisations for economic development.
ECI's Journey
The first initiative that ECI undertook was the customer voice project. It collaborated with Abu Dhabi Chamber of Commerce and Industry, RAK Chamber of Commerce and Industry, and Dubai Chamber of Commerce and Industry. The ECI team interacted with a diverse group consisting of 60 manufacturers, entrepreneurs, and exporters to quantify and qualify the challenges. The recommendations put forth by this group were further analysed and studied to identify the key areas of support.
This categorisation put ECI on the path to generate a sample based on the team's interaction with 80 global entrepreneurs, and by comparing the local and global scenarios.
The responses helped ECI to gain a deeper understanding of the challenges faced by exporters, and were used to create customised solutions based on prevailing requirements — ranging from accessing new markets, investing abroad, and protection for existing customers.
Building a Strategic Eecosystem
A comprehensive glimpse into ECI's activities since 2018 shows its solid advancement in terms of goals and vision. One of the striking accomplishments was the company's establishment in a record time of just 11 months.
ECI's first mission, steered by its deputy chairman, His Excellency Sultan bin Saeed Al Mansoori, UAE Minister of Economy to Italy, concluded with a successful partnership with SACE, the Italian export credit company (CDP Group).
ECI later joined hands with the Abu Dhabi, Dubai, Fujairah, Sharjah and RAK Chambers of Commerce, and has informed the exports and re-exports sector through seminars. ECI has also tapped the banking sector — regionally and internationally — through partnerships with FAB, RAKBANK, Emirates Development Bank, Abu Dhabi Commercial Bank, Standard Chartered Bank, and Natixis.
ECI has partnered with international entities including Dhaman (the Arab Investment and Export Credit Guarantee Corporation) and Markel International. It collaborates with key ECAs like SACE, the Italian export credit agency, and the UK Export Finance and Islamic Corporation for the Insurance of Investment and Export Credit (ICIEC). ECI has memberships in associations such as Berne Union and Aman Union, and has been sending out an emphatic statement of commitment to its mandate.
Launch of a Specialised Product
The UAE government is committed to boosting the contribution and performance of SMEs and has established strategic initiatives to support funding. ECI participated with the launch of SME Protect, an export trade credit solution specifically designed for UAE-based SME expansion plans into high-growth markets.
It aims to improve ease of doing business, accelerate SME growth and sustain the UAE's non-oil foreign trade growth development.
Path Ahead
ECI has a clear mandate to connect with various industries in the marketplace through interactive workshops to educate the UAE businesses about ECI's solutions.
According to Global Industry Reports, 2019 has been a challenging year for the global economy. To help the insured UAE businesses cope with risks, it is crucial to understand the nature of challenges and risks. ECI's role is to minimise risks and stabilise economic development by facilitating trade and investment, and affording access to funding. ECI believes that a strong credit agency corresponds to a robust economy — which in turn equates to a strong country.
In terms of specific sectors, manufacturing is one of the least insured. ECI understands that the reason behind this is a lack of understanding and a lack of knowledge on the risk associated with trade and exports.
The company believes that by tapping the existing openings in the insurance marketplace and educating local businesses, an export credit agency can augment the confidence of the insured while expediting the exporters' turnover.
---
---
You may have an interest in also reading…
Corporate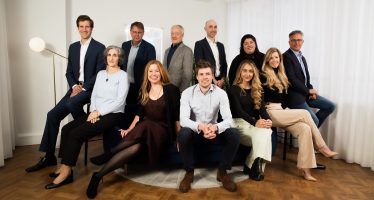 Truly independent and focused on the European technology sector, Isomer has an effective investment approach to a dynamic market. During
Innovation & Technology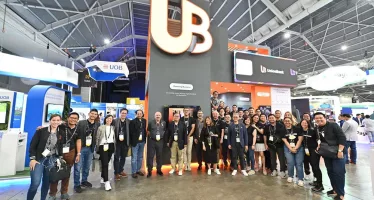 UnionBank is a pioneer of digital technology with a focus on inclusion and customer service UnionBank of the Philippines (UnionBank)
Latin America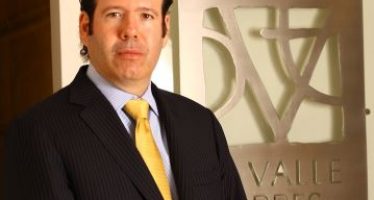 Expertise Luis has extensive experience in Tax consultancy in both domestic and international tax fields, including corporate and commercial, mergers