Chieh Huang, cofounder and CEO of Boxed
Chieh Huang's dedication and initiative didn't quite pay off, in the end — but the Taiwan-born entrepreneur hasn't lost all hope…
Boxed CEO Chieh Huang defines retail as "the business of making genuine, lasting connections with customers and creating the best, most curated shopping experience possible for every shopper".
And that's just what he did with Boxed, an online wholesale store selling affordable items in quantity. Huang started the company from a garage in 2013, and it evolved to become one of the most prosperous e-commerce businesses in the US. At its peak, it had 1,000 employees and millions of dollars in funding.
But Boxed suffered the same fate as many of the businesses going public via special purpose acquisition companies (SPACs) between 2020 and 2021. Firms began to see losses pile up and market caps plummet. Boxed declared Chapter 11 bankruptcy on April 2 this year.
The company now plans to sell off its service-as-a-software platform, Spresso, to senior creditors.
Early years
Boxed CEO Huang was born in Taiwan in 1982 and grew up in North Edison, New Jersey. He earned a law degree from Fordham University and an economics undergraduate degree from Johns Hopkins University. Huang tested the waters as a corporate attorney, but within three years, he was seeking fresh challenges.
In 2010, he launched Astro Ape, a mobile gaming company, while goofing about with friends in his attic. Their efforts caught the attention of a Japanese company and attracted an $800,000 investment before the nascent company was sold to Zynga, a San Francisco-based video-game developer.
Huang launched Boxed in 2013, offering a range of essentials shipped directly to consumers and businesses. The company relied on powerful inhouse tech capabilities. It wrote software, built automation robotics, and ran state-of-the-art fulfilment centres across the US.
Boxed Success
Huang obtained investment from backers such as Greycroft Partners, First Round Capital, and Alpha Edison. According to Crunchbase, Boxed raised $365.9m over six funding rounds, including a post-IPO equity round in December 2021. In January 2023, it announced the approval of up to $20m in financing through a second-lien secured-term loan.
Huang was up against supersized organisations like Sam's Club and Costco, major players with established economies of scale. He differentiated Boxed by simplifying the shopping experience: no membership fees, for a start. It also offered free shipping on orders above $49 (above $19 for loyalty members).
People-Centred Leadership
Huang has been praised as a visionary leader for prioritising workers' wellbeing as a viable part of the firm's bottom line.
"We are a different way to do business," he told Entrepreneur magazine. "What drives me personally is to show a future generation that you can be kind to the folks in your company and still do well. You can offer free health insurance and still be profitable. That's not without its own stress. But we are a pioneer in some of the ways to do business."
Sometimes pioneers make it, he observed in 2022, and "sometimes they don't". Those words proved prophetic this April, when Boxed filed for bankruptcy. But the company's ultimate downfall has done little to detract from the legacy Huang constructed.
Boxed offered above-average starting wages, covered college tuition for employees' children, and subsidised special "life events" such as weddings. It also gave each employee access to a $500 emergency fund. Huang insists these perks delivered an exponential return on investment. Boxed maintained exceptionally low staff turnover — something that can cost companies anywhere up to twice a departing employee's annual salary.
"At its core, it just comes from me growing up poor and seeing my parents come home pretty beat up," he told the New Jersey Monthly. "In New Jersey, you have all different types of workers. You get exposed to part of the workforce you don't get exposed to in [affluent] Silicon Valley."
Huang argues that business leaders don't need to chase every penny to be successful. The e-commerce exec is an outspoken supporter of social causes. In 2017, Boxed became the first firm to cover education costs for employees' children. Boxed supported gender equality measures by fighting against the "pink tax" and refusing to charge extra for products specifically marketed to women. It launched the Rethink Pink Campaign in 2016, dropping the price on 20 personal care items to achieve gender parity. Within three years, it had reached a total of $1m in offset discounts redistributed among customers.
Boxed provided employees with a variety of benefits, including health insurance, a 401k matching retirement plan and unlimited holiday time. The company also advocated environmental responsibility through initiatives like its Unboxed programme, which encouraged customers to recycle used packaging.
Powerful Platform
Boxed saw an uptick in revenue between 2018 and 2021, from $140.2m to $177.3m. The company credited the success to its dedicated workforce and a creative business strategy that blended the convenience of internet shopping with the financial benefits of buying in bulk. Boxed believed the grocery industry would transition to an "online and delivery" model. The bet paid off for several years, allowing the e-commerce upstart to stay ahead of industry giants.
Boxed established itself as a change-making disruptor by offering convenience and a seamless, omnichannel experience "that meets our customers where they already are", Huang said in a World Retail Congress interview. "In addition to our technology solutions, we can provide CPG companies with speed-to-market advantages, as well as valuable customer feedback and purchasing data, which inform their future product decisions."
Boxed began licensing its tech and services to brick-and-mortar groceries, direct-to-consumer (DTC) brands, and consumer-packaged-goods (CPG) companies. In 2019, it partnered with grocery chain Lidl to provide an express delivery platform. This year, it launched Spresso SaaS solutions on Google Cloud Marketplace, and announced partnerships in DTC logistics and data-driven merchant insights.
Technology was a linchpin of the growth strategy. Spresso, Boxed's high-margin software and services business, offers an end-to-end software stack for storefront, marketplace, B2B, advertising and fulfilment functionality. Boxed recently began marketing those capabilities in a modular format to activate a wider customer funnel.
End of an Era
Boxed began to encounter difficulties just as the world was coming out of the pandemic. The firm had planned to go public by merging with a SPAC in 2022. The deal collapsed, and Boxed considered alternatives, including a conventional IPO or a sale to a bigger business. In December 2021, Boxed went public with the SPAC Seven Oaks Acquisition Corp in a deal valuing the equity of the combined firm at around $900m.
But the shut-down of Silicon Valley Bank (SVB) had a knock-on effect for the e-tailer. SVB was the 16th-largest bank in the US and the largest in Silicon Valley by deposits. It held most of Boxed's cash deposits and other liquid instruments. Four days after its closure, Boxed filed a report with the SEC stating that it was "actively soliciting proposals for the sale … of all of its assets, as well as other material transactions that would improve its liquidity position".
"We're in a world where technology companies are certainly not being rewarded with the multiples that we saw in years past," Huang said. "And there has been a lower sentiment than in years past on e-commerce companies as well."
Boxed's 2022 third-quarter results showed a net loss of $26.4m, compared to a net loss of $5.9m in the same period the year before. Boxed has now filed for Chapter 11 bankruptcy. The company plans to wind-down retail operations and turn its Spresso business into a separate legal entity that can be sold to senior creditors. Boxed has promised Spresso clients that there will be no disruption of service during the process.
"This was an incredibly difficult decision," he said, "and one that we reached only after carefully evaluating and exhausting all available options. Although this outcome is not what we worked so hard for, we are thankful to everyone, including our customers, who have supported us along the way.
"Looking to the future, we are incredibly excited to watch the Spresso business continue under new ownership. I'm immensely grateful for each and every team member throughout the past decade who has contributed to the journey of Boxed. Through their hard work and dedication, they made a lasting impact on the e-commerce consumables industry."
---
You may have an interest in also reading…
Innovation & Technology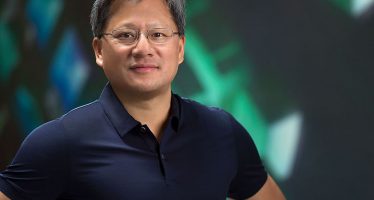 Nvidia CEO and founder Jensen Huang sees the world differently — and believes we soon will, too. Report by TONY LENNOX.
Corporate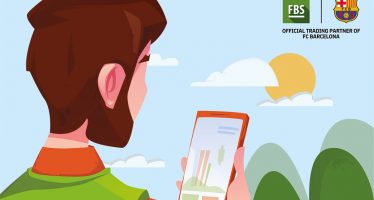 FBS has been successfully operating in the Forex market since 2009 – and sharing its accumulated expertise with more than
Corporate
The Saudi Ministry of Environment, Water and Agriculture is embracing a new approach to strategic projects, contracting the country's first