Alexandre Mars serial entrepreneur and philanthropist
Cash-rich and determined to do good, Alexandre Mars leads the world's wealthy by example…
"My money is my superpower," says Alexandre Mars, CEO and founder of Epic Foundation and the sustainability-driven venture capital firm Blisce.
And the French businessman and philanthropist is now putting his "superpower" to work for social good. "I always knew that my life would be a mission," he said. "It wasn't my goal to own several houses and a few planes. I wanted to help the world's most vulnerable, people who aren't able to fight back.
"There are so many people suffering, and we often assume that the government can solve everything — but the truth is that they don't have endless money.
"That's why we believe businesses should be leading the way."
Serial Entrepreneur
At age 17, Mars launched a concert-promotion company. As a business student in Paris, he founded one of France's first web agencies. After completing his education, he entered the workforce and soon occupied senior positions. He launched the advertising tech firm Phonevalley in 2010, which was eventually sold to Publicis Groupe, and the social media management system ScrOOn, which he sold to BlackBerry in 2013.
In 2014, Mars founded a venture capital firm headquartered in New York and Paris. Blisce was the first transatlantic fund to be certified as a B Corp. It has invested in leading US and EU brands such as Spotify, Pinterest, Headspace and Too Good To Go. The Blisce portfolio includes 12 active and eight exited investments.
The firm is optimistic that entrepreneurship, innovation and purposeful capital can improve the state of the world. Mars believes there is no acceptable financial performance without responsibility. The firm donates 20 percent of the fund's carried interest to Mars's non-profit, the Epic Foundation.
In April 2023, Blisce announced the final closing of its second fund, raising $250m. The round was supported by Bpifrance, SWEN Capital Partners, Groupe SEB, BNP Paribas Cardif, and L'Oréal Group. Future investments will focus on the "consumerisation of healthcare and enterprise, generative AI, future of commerce, electrification of the home and tech services for an ageing population".
Charitable Work
"When I started my first venture, I knew I wanted to change the world," the altruistic entrepreneur told The Financial Times. "And I realised that the best way to change the world was to have skills, resources or networks."
After selling his start-ups, Mars had the financial freedom to conduct his own market research on the philanthropic sector. He travelled the world, meeting with thought-leaders, government officials, academics and social entrepreneurs. He found that funding for non-profits often fell short; would-be donors lacked understanding of the issues, trust in the organisations, and the time to conduct their own due diligence.
Mars launched an intermediary to bridge that gap. Epic Foundation has been connecting donors with vetted non-profit organisations since 2014. The foundation creates "giving solutions" for corporate clients, and supports projects in childhood development, youth equality, education, health, safety and professional upskilling.
Mars has met many wealthy individuals on his entrepreneurial voyage. "When you start having conversations with them about giving, you learn that even if they want to give, it's difficult because there's a lack of time, trust or knowledge."
Mars documented his philanthropic journey in his 2018 book, Giving: Purpose Is The New Currency. "A pitfall emerged in my discussions with donors," he said, "the lack of trust that comes with an avalanche of options. Scientific studies have shown that when you have more than seven options, you are more likely to procrastinate and make no choice at all."
Epic Foundation analyses thousands of non-profit organisations each year and selects just a handful for sponsorship. After the rigorous vetting process, selected organisations can expect at least three years' support from Epic Foundation.
Mars covers all the running costs — about $2m each year. "The goal is when £1, $1, or €1 is donated to Epic, 100 percent of it is going to the organisations in our portfolio."
In 2017, Mars introduced the Epic Pledge, which helps founders, investors and corporates share their success by promising a percentage of their proceeds and profits to social causes. The foundation has an international community of more than 330 pledgers, including Brut's Guillaume Lacroix, Boxed's Chieh Huang, and MealPal's Mary Biggins.
Impact and Acceptance
As of May 2021, the Epic Foundation has raised more than $30m for 26 charities that assist children and teenagers. Its work has improved the lives of 13 million youngsters. It partnered with ride-hailing firm Kapten to allow travellers to round-up their fares for small, individual charity donations. It has also partnered with fashion icon Dior, enabling its employees to donate the small change of their monthly paycheques to charities. "After one year, one-fourth of the organisation was giving away money," said Mars. "It's big."
Mars has gained distinction as a pioneer in the field of social impact. The International Economic Forum recognised him as a Young Global Leader in 2016, and in 2018 he received the Legion of Honour, France's highest civilian award.
In his latest book, Mission Possible: How To build A Business For Our Times, Mars lays out a roadmap for founders to create start-ups that are commercially viable — and socially impactful.
"The generation under-30 today is changing everything," says Mars. "They want purpose."
The modern world has lost patience with the Ebenezer Scrooges and the wolves of Wall Street. Time has run out for those archetypes, and businesses must adapt to the new norm.
"For the last 40 years or more, the world has been top-down. Someone 'up there' has been making decisions for everyone else. But what we can see now is the bottom-up coming to the fore. Things that we have accepted as 'normal' or 'the way things are done' for so long will no longer be normal.
"Internet disruptors are a big part of that."
Dubbed "the French Bill Gates", Mars certainly qualifies for disruptor status. But he prefers a more inclusive approach to philanthropy than the Giving Pledge popularised by Gates and Warren Buffett.
"At first sight, this initiative seems extremely laudable," Mars wrote in Giving. "The world has more billionaires than ever before. Personally, I consider the Giving Pledge an extraordinary initiative. However, the cut-off figure of 50 percent goes against my personal philosophy of giving.
"In my opinion, it gives rise to judgment and stigmatisation rather than encouragement and goodwill. Does someone who gives away 25 percent of their possessions not deserve our respect?
"No matter how much we give, it will never be enough, but I will continue to fight for my belief that giving should become something other — and more — than an obligation: a norm."
---
You may have an interest in also reading…
Corporate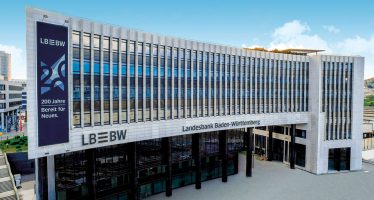 Landesbank Baden-Württemberg (LBBW), a mid-sized universal bank, promises its customers – whether corporate, institutional, or retail, to be by their
FRONT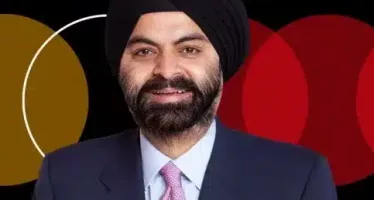 Never has the role of moral leadership played a more important or challenging role in defining the success of a
Corporate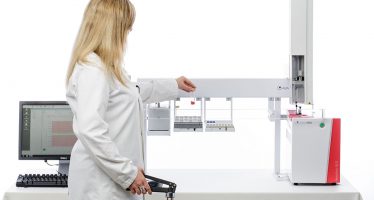 Alpha MOS, a world leader in the design and development of instruments for sensory analysis, has gone through significant changes