Interview with Georg Schwab & Stefan Schmid: AVL Reimagining Motion through Continuous Innovation
AVL is driven by a passion for improving the driving experience and Georg Schwab and Stefan Schmid explain how they will make it possible.
Technology is revolutionising the way we live and move. Nowhere is this more evident than in the automotive industry. In the 136 years since Carl Benz patented his Benz Patent-Motorwagen, the history of the motor car has been one of continual transformation and innovation with new features contributing to the comfort and safety of the driver and passengers.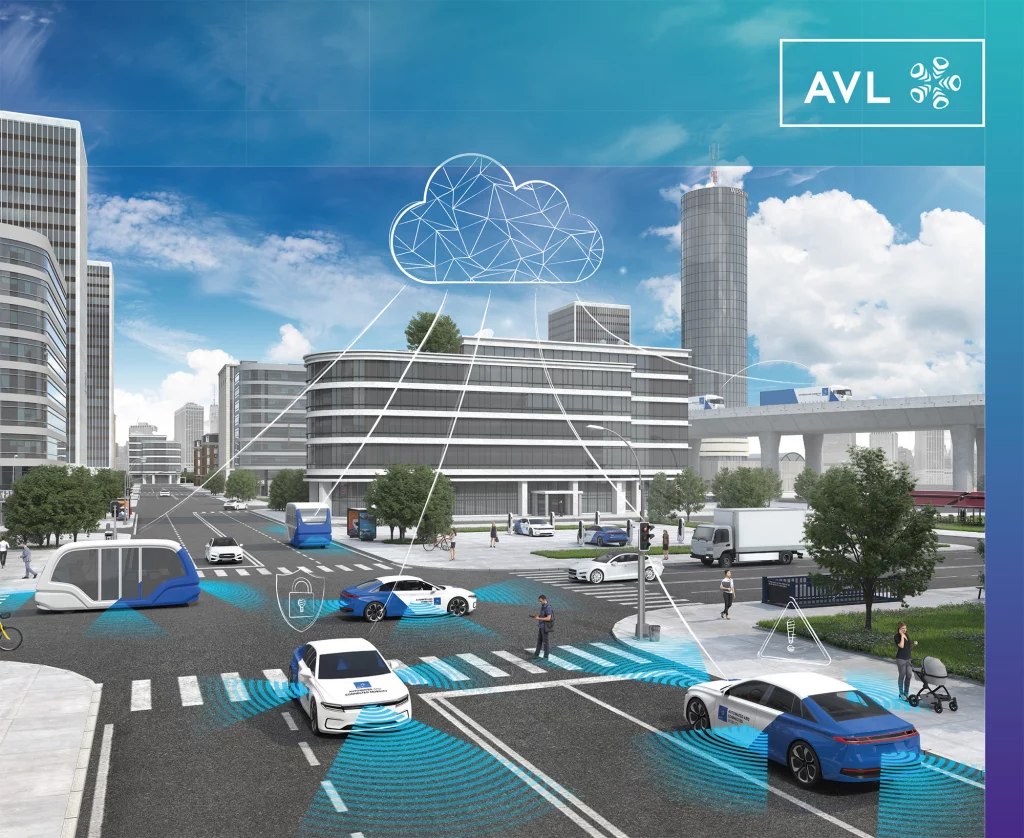 The industry is now undertaking a new, amazing journey where a vehicle's software has become more relevant than its mechanics. Software drives innovation at a breath-taking speed and mobility is shifting into an unrecognisable experience, one which will prove far more rewarding to the car user.
A vehicle's ability to react to its environment is rapidly moving from relatively basic functions such as lane control and automatic windscreen wipers to fully autonomous driving and consumers expect their next vehicle to be further along this journey. They also expect to have access to the same smart functions and comfort that they enjoy in their private environment.
At the forefront of this transition is AVL List, one of the world's leading mobility technology companies for development, simulation and testing in the automotive industry, and in other sectors. Founded in 1948 in Graz, the green heart of Austria, the company is now represented in 26 countries with over 10,700 employees worldwide. Known as the 'home of innovation,' AVL generated a turnover of 1.6 billion euros in 2021 and has consistently invested 12% of its turnover in R&D activities to ensure continuous innovation.
North of the Danube from the beautiful medieval centre of Regensburg in Bavaria is home to AVL Software and Functions, an AVL entity founded in 2008 to focus on software and electronics, as one of the very first companies, for intelligent, ecologically compatible mobility as well as system integration and electronics development – in other words – to make the driving experience safer, smarter and more energy efficient. Since then, it has grown rapidly and now employs over 800 staff. The workers enjoy a sustainable workplace culture that is equally healthy and performance orientated.
Georg Schwab and Stefan Schmid, Managing Directors at AVL Software and Functions, highlight the future of Software-defined Vehicles (SdV) and describe them as the new "smart phones on wheels" as with the growth of electric cars and autonomous driving comes an increase in the proportion of software. It is no longer important how powerful a vehicle is, but more how well it is connected and which functionalities it provides.
As human beings, we often experience difficulty in deciphering all the signs around us, especially in a built-up urban area; the software will be able to make driving in such conditions far easier. The SdV will be more seamlessly integrated into daily life as continuous software updates become the new normal.
"Software plays an integral role not only in the vehicle development process, but also in the driver experience. Today, consumers expect more intelligent, comfortable, and safer mobility. To achieve this, we combine our deep application know-how with our software development capabilities and cutting-edge simulation and testing solutions, "explains Schwab.
Indeed, SdVs might bruise the odd, they have the ability to safely navigate roadways in various types of weather conditions and can transport passengers without the need for a human driver. They lead to increased mobility, fewer crashes, decreased fatalities and increased traffic flow efficiencies.
SdVs also will have the benefits of providing increased mobility and independence for persons with disabilities and older adults. SdVs can be summoned by older adults, persons with disabilities, or caregivers to provide reliable curb-to-curb service for both one-way and round-trip transportation needs.
Schmid also emphasises that, "In order to drive the transformation to software-defined vehicles new job roles and skills are relevant." AVL is constantly upgrading their employees' skills and creating the necessary new roles.
Back to the vehicle as smart phone analogy, our vehicles will offer the same personalised features as our devices, starting from a login that might involve a password, voice-activated mechanism, or multifactor identification for security. This will unlock individual preferences to benefit the owner and other drivers who, for instance, might have different mirror settings, preferred routes, and favorite radio stations.
People will soon also trust their cars to do the driving, especially as 5G accelerates the development of safe autonomy. In the meantime, drivers can benefit from the productivity, infotainment, and the conveniences we now associate with smartphones. And this will be delivered with a focus on safety and on not distracting the driver. This will automatically eliminate the danger of drivers picking up a phone to send or view a text.
Schwab expounds this idea: "People like to be connected at any time – even while driving. A car is seen as an additional "device," which should be seamlessly integrated and synchronized with other devices such as mobile phones. It is convenient if the car is playing music from your mobile phone or if a familiar navigation app is seamlessly connecting to the car (as new Apple Airplay). At the same time, cars should (at least) support to navigate in a complex environment (with other traffic participants, varying weather and road conditions, country specifics, etc.) and start interacting with their environment."
The socio-economic benefits include increased energy efficiency which should result in lower fuel costs. Also, faster development cycles will reduce the cost of bringing vehicles onto the market benefiting the end consumer.
The reduction in accidents will mean that far fewer vehicles will have to be replaced, which is a costly, not to mention sometimes deadly, process.
Schwab draws attention to another economic benefit, customised services, "With SdV every vehicle will act differently based on your personal preferences, for example, you can book a navigation system on demand instead of buying a navigation system as a standard – that drives the costs for end consumers down."
Schwab and Schmid are both emphatic that the company's environmental credentials are sound.
"In everything we do as AVL, we strive for climate-neutral technologies and efficiency in the usage of energy whether it be from solar, biomass or wind. We want a safe vehicle on the market for every driver and a reduction in the number of accidents. Furthermore, predictive functionalities will enable energy efficiency."
In 2021 in the UK, 27,300 people were killed or seriously injured in road accidents. That companies such as AVL are dedicated to developing the technology that will dramatically decrease this tragic number, while also making journeys far more enjoyable and productive and even possible for the elderly and disabled should make us all feel optimistic about the future; and it is just around the corner.
---
You may have an interest in also reading…
UnionBank of the Philippines has won recognition for its industry-leading digitalisation efforts and commitment to improving the lives of its
"I'm looking for people who can think for themselves and bring unique viewpoints," Robin Mann says, "and they can come
Euro Exim Bank Ltd (EEB) is one of the fastest growing international financial institutions. Established in 2015, the bank is