Scaling Europe's Top-Performing Tech Companies: A Challenge and a Mission that 3VC Accepts
3VC is a Vienna-based venture capital fund that invests in a hand-picked group of European technology startups with global ambition.
From seed to growth, 3VC's entrepreneurial team provides tireless support and access to an international co-investment network of VC partners. 3VC's portfolio includes category leaders such as Assaia, Authenteq, Kaia Health, Lokalise, PicsArt, and Storyblok.
European start-ups have trouble raising smart money from investors who have the bandwidth and connections to help them grow globally.
There is a massive deficit of venture capital in Europe, particularly in the GSA and CEE region. An increasing number of European scale-up companies is growing towards global market leadership, fueled mostly by American VCs. Also, there are strong macro-economic benefits for European founders. These include access to the best talent at lower operating costs, meaning investments last longer and create more impact.
"Talent is not enough, it's about exercise and guidance," says co-founder and general partner Peter Lasinger. "That's why Roman and I created 3VC: a venture catalyst that unites the best entrepreneurs, resources and supporters in a mission to help create sustainable organisations that drive humanity forward."
This is why Roman Scharf and Peter Lasinger founded 3VC in 2017, launching with a three-person team and a first fund of $50m and bringing Valley-style venture capital to the region. It invests in European tech start-ups with global ambition — at any stage of their journey (Series A and beyond).
3VC Building Bridges
3VC works with an extensive network of trusted local partners throughout the GSA and CEE regions. It joins or leads investment syndicates with top international investors such as Sequoia Capital, Index Ventures or Floodgate. Scoring an investment from this "glocal" syndicate, European companies are on the global success track. 3VC supports the teams with daily hands-on advice, the US co-investors contribute proven playbooks and a blitz-scaling attitude, and portfolio companies can attract and retain top talent as sought-after employers.
"European founders deserve courageous investors with a more hands-on approach and the ability — as well as intention — to stand by them, to listen, to motivate and to help out," says Roman Scharf, co-founder and general partner. "We don't know all the answers, but we know the people who do. We want founders to feel they are not alone. We are here, and through our team, our partners and our allies, we have many ways to make a difference."
Focus on Quality, Not Quantity
The 3VC team is highly selective in its approach to partnerships, and always optimises for quality instead of quantity. Over the past three years, the fund has invested in just a handful of companies, averaging three to four investments per year. This approach allows 3VC to work closely with founder and executive teams, and be there when help is needed.
"Talent is not enough, it's about exercise and guidance," says co-founder and general partner Peter Lasinger. "That's why Roman and I created 3VC: a venture catalyst that unites the best entrepreneurs, resources and supporters in a mission to help create sustainable organisations that drive humanity forward."
Entrepreneurial and Diverse 3VC Team
Based in the historical East-West-hub of Vienna, 3VC has an entrepreneurial team of driven individuals partnering-up with GSA and CEE tech companies. The region is home to world-class engineering talent. 3VC works closely with a selected team of venture partners: entrepreneurs and leaders, complementing the core team and supporting 3VC's portfolio founders with knowledge, experience and a valuable network.
A Portfolio of Category Leaders
3VC's approach to selecting portfolio companies is clear-cut: precise investment criteria in combination with a strong selection process that includes joint due-diligence with top VCs and fund arithmetics to optimise ROI.
3VC is driven by its belief in entrepreneurs with big ideas, and its determination to drive humanity forward — a vision shared by its three stakeholder groups of entrepreneurs, fund investors and partner VCs. It is reflected in a portfolio that includes AI-enabled solutions for airports by Assaia, automated ID verification by Authenteq, Digital Therapeutics by Kaia Health, the leading localisation platform Lokalise, the creative photo and video editing platform PicsArt, and the headless CMS by Storyblok.
3VC supports its portfolio companies along the way — all the way — to grow beyond Europe and go global. Two of its portfolio companies, DeepCode and Gamee, have already been acquired by industry leaders.
Going forward, 3VC will continue to stand out in the European venture capital ecosystem with its strong entrepreneurial DNA, its high-conviction investment strategy, and an emphasis on focus on quality, not quantity, with a diverse team acting as one.
Peter Lasinger
Peter Lasinger co-founded 3VC (formerly capital300) with Roman Scharf in 2017, raising $50m for the new venture fund.
Prior to that, he helped establish and manage Austria's most active seed fund with $80m under management. Peter has been responsible for several successful transactions and exits. Before going into venture capital, Lasinger was a manager at Accenture's IT strategy and M&A practice, advising international corporations on strategic technology decisions, governance and sourcing strategies, and supporting large M&A transactions.
He has worked for Lufthansa in New York City, establishing online sales, and started a SaaS company during his studies. Peter Lasinger holds a PhD in Business Administration and Information Technology (summa cum laude) from the Vienna University of Business and Economics (WU Wien). He also holds an MSc in Business Administration and Information Technology from the University of Linz (Austria) and the Richard Ivey School of Business (University of Western Ontario, Canada).
Lasinger speaks German, English, and basic French.
He has established two venture capital funds with a total of more than $130m under management and led 30+ transactions with international co-investors, including four exits.
He holds board and supervisory board positions in several technology companies.
Roman Scharf
Roman Scharf co-founded capital300 with Peter Lasinger in 2017. He is a serial entrepreneur and business "angel". He is the founder and CEO of Talenthouse Inc, a leading global marketplace connecting brands and creatives (currently valued at $100m and having raised $30m so far).
Prior to that, he was co-founder, executive director and president of Jajah Inc, a Voice-over-IP company that raised $32m from investors like Sequoia, Intel Ventures and Deutsche Telekom and was sold to Telefonica for $207.6m.
Scharf was a partner at Ecotech Software, which was sold to Rockwool International AS. He has worked as a consultant for an Austrian environmental management consultancy and the European Commission. He holds a MSc in business administration from the Vienna University of Business and Economics.
The German native speaks fluent English and Russian.
---
Tags assigned to this article:
austria
---
You may have an interest in also reading…
Oil & Mining
"The richest man in Brazil" was a title that business magnate Eike Batista didn't particularly care for. It didn't do
Corporate Aquashield Oil & Marine Services limited (AQS) is a Nigerian-owned company incorporated in 2009 to carry out maritime security and
Corporate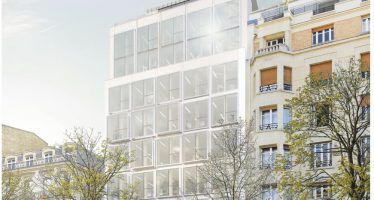 SFO Group is a multi-family office and an active global real estate investor. It focuses on international direct real estate