SG Finans AS: Financing Green Revolution to Keep the World Turning
The financial sector is at the heart of an essential shift to more sustainable development, based on a more inclusive and sustainable economy.
Société Générale is one of the founding banks for the Principles for Responsible Banking, and has been a pioneer of Positive Impact Finance. This calls for a new paradigm: turning Sustainable Development Goals into business opportunities for its clients by developing new financing solutions to bring about the sound and sustainable development of societies.
The smart use of resources is a major consideration with the crucial challenges the world faces today. Action is needed — now — on climate change, social inclusion, and the development of emerging economies. SG Finans is implementing a pragmatic, step-by-step approach to develop impact-based solutions.
SG Finans AS is a wholly owned company of the Société Générale Group and part of the Société Générale Equipment Finance business line, Europe's leading player for equipment leasing. Factoring is an integrated part of its services and an important solution for clients' liquidity and ability to maintain growth.
The company is the number one provider in equipment finance in the Norwegian market, and also holds top spot in factoring: 27 percent for Equipment Leasing and 34 percent for Factoring (based on figures from the Association of Norwegian Finance Houses as of end 2018).
With its European network, SG Finans AS aims to satisfy the requirements of Scandinavian businesses for capital-intensive equipment, liquidity and administrative services. It has a broad distribution network, with 15 regional and sales offices in Norway, four offices in Sweden and two in Denmark. The head office is in Lysaker, Bærum, Norway, and at the end of 2019, the company had 358 employees.
Teams are helping to develop innovative solutions by exploring new business models and by contributing to various alliances and partnerships. By looking at projects through the prism of their holistic impact on society, SG Finans is tackling world challenges.
Green Transition in Scandinavia
In 2018, the company launched an initiative to support clients in the green transition. It aims to relate a substantial part of new financing to climate action projects, including replacement of technology with newer, cleaner technologies, taking steps to reduce emissions or consumption of energy, and adapting to new requirements for greener equipment. SG Finans' ambition is to be a partner and adviser in the transition to greener technology.
The Treasury Team
In September 2018, SG Finans signed a climate action credit facility with the European Investment Bank (EIB) to support climate relevant projects with a focus on low-carbon transport solutions in Norway. It has granted financing for projects involving electric- and biofuel-powered buses for public transport, electric bicycle leasing programmes for smart cities mobility initiatives, electric heavy-duty excavators for zero-emissions construction sites as well as specialised equipment for the construction and maintenance of the national rail infrastructure in Norway.
"We finance projects right at the heart of the Scandinavian economy and are well positioned to advice and support our 50,000 clients in their transition to a greener future," says Hans Einar Herzog, deputy CEO at SG Finans. "Financing the shift to a low-carbon economy is a momentous task and Societe Generale Group is committed to supporting its clients make the transformation to tomorrow's world. We share the EIB's objectives and are glad to include this important collaboration in our sustainable and positive impact finance offering, which brings together all our environmental and social expertise across our full range of investment and financing solutions."
In addition, an SME credit facility was signed with the EIB for other markets in Scandinavia, resulting in the allocation of green financing to upgrades of mobile agricultural and forestry equipment to support qualified entrepreneurs in Denmark and Sweden to reduce their carbon footprint, as well as the financing of the first biogas upgrade plant in Denmark from an SME client.
This first round of green funding in partnership with the EIB demanded the implementation of new internal processes to guarantee the highest standards for the use and allocation of funds and the evaluation and selection of green projects and new reporting tools. There was a paradigm shift within the organisation to fully embrace SG Finans' leading role in the energy transition of the region. The experience has served as a positive impact test case for other European markets.
SG Finans has financed a range of climate change mitigation projects, including financing to municipalities for bicycle-leasing programmes for public sector employees since 2016 (to more than 30 municipalities). It also granted financing for a hybrid diesel-electric work boat to serve the aquaculture industry in Norway.
It is participating in green initiatives such as Finance Norway's Sustainability Group and Hordaland County Council's pilot project to establish the first heavy-duty hydrogen fleet in Norway. It is collaborating with ENOVA, the Norwegian government enterprise responsible for promotion of environmentally friendly production and consumption of energy.
---
---
You may have an interest in also reading…
Corporate
Boutique real estate investment house BlueRock was founded in 2010 with just a handful of assets; today it has more
Europe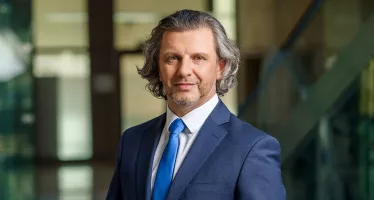 Towarowa Giełda Energii (TGE) is a key institution in the Polish energy landscape. CFI talks with chief executive PIOTR ZAWISTOWSKI.
Corporate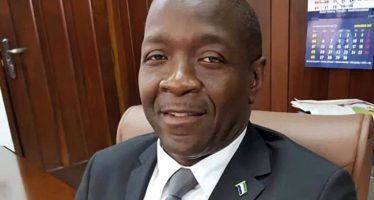 The Rokel Commercial Bank is a gateway to modern Sierra Leonean banking, the second-largest commercial bank in the country in