VM Finance Poised to Lead Property Financing for SMEs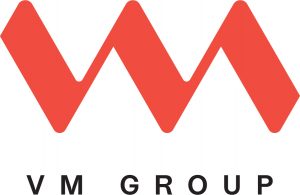 VM Finance entered the non-bank specialist funding industry in 2018, armed with a wealth of experience in credit writing, backed by its parent company's century-long work in the mortgage sector.
There was a clear need in the United Kingdom housing market for development and investment funding for SMEs. In just four years of operation, the entity has seen tremendous year-on-year growth and earned a reputation as a reliable and innovative player.
VM Finance Ltd is a subsidiary of the Jamaican-based, 143-year-old VM Group, formerly Victoria Mutual. It offers financial services and products in wealth creation and management, remittances, real estate, pension administration and general insurance.
The group has overseas representative offices serving the Jamaican Diaspora in the UK, US, and Canada.
Victoria Mutual began with an ambitious dream shared by a group of clergymen. In a time of tremendous inequality in Jamaica, they imagined a better future for the island's hard-working people.
The dream was that all men and women — many of whom had been emancipated from slavery in the nation 40 years earlier and led the Morant Bay Rebellion just 13 years before — should be entitled to own their own homes. The only prerequisite for empowerment, the churchmen believed, was a willingness to work hard and an ability to exercise discipline in savings.
In 1989, Caribbean International Finance Corporation, renamed to VM Finance in 1991, was established. It had a similar dream: to provide financial services to Jamaicans in the UK, many of whom migrated during the Windrush era to find themselves excluded from British society. At the time, the company was licensed to write mortgages in the UK, provided remittance services and cheque cashing, and supported Jamaicans in maintaining a financial relationship with their homeland.
Over time, with a change in regulation and the needs of the diaspora, the entity became an approved mortgage intermediary, bridging the gap between high street lenders and Jamaicans. In 2018, VM Finance expanded its services to include a full range of property financing services.
Managing director Leighton Smith explains that VM Finance provides property development funding for residential, commercial, and mixed-use spaces. "Our focus is lending driven by relationship management," he said. "We realised a lot of developers were having difficulty in acquiring funding.
"Because they are small, it becomes challenging to be approved in the traditional space. They end up going to bridging lenders who are charging high interest rates and fees.
"At VM Finance, we offer competitive rates and have become well-established because of our value proposition, and our understanding clients' needs."
Smith reiterated VM Finance's commitment to its relationship management approach. "We believe that when developers become our clients, their goals become ours. In whatever way we can help them to achieve those goals, we will try to do so."
Andrew Evans, VM Finance's head of lending services, is similarly passionate about the relationship-driven business model. "When you are genuine in your care for your clients, people will feel that," he said.
"The types of deals that we have been able to land since we started speaks to the strength of those relationships. We deliver in a way that shows we care; and for me, it's so rewarding to see people grow in their business due to our partnership."
With 2021 recording over 200 per cent growth on the previous year, VM Finance is poised to be a major player in the UK's SME funding market.
"We are obsessed with delivering and executing for our clients, with growing our customer base and becoming the first port of call for our customers," said Evans. "We are establishing new connections through our network. By doing that, we have been able to see significant growth."
Smith, meanwhile, said the success of VM Finance was a reflection of the indominable Jamaican spirit — and the longstanding VM commitment to supporting stakeholders to achieve lasting financial well-being.
"We are a Jamaican entity, and we proud of own our Jamaican-ness, through which we are not just serving the needs of our compatriots here, but also serving the unmet needs of other nationals in the UK."
VM Finance property development products include site acquisition loans, stretch development financing, and a standard development product to assist with the acquisition and development of sites. Property investment funding products and services include residential investment loans, buy-to-refurbish loans, and bespoke commercial investment loans.
---
---
You may have an interest in also reading…
The Applied Science Private University (ASU) is a true educational pioneer — the first private university in Amman-Jordan when it
First Heartland Jusan Bank, one of the largest banks in Kazakhstan, is developing its ecosystem to go beyond traditional services.
Berkeley Energia Ltd is the owner of the Salamanca Project which will contribute significantly to sustainable recovery following COVID-19. The