Vector Group's Solid History and Sound Strategies Stand It in Good Stead Across Decades and Sectors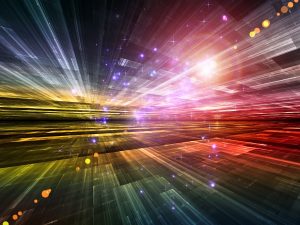 Vector Group is a holding company whose strategy for the past 30 years has been to maximise stockholder value by increasing the profitability of its subsidiaries.
The group's total shareholder return over the past 25 years, including reinvested dividends, is 17.1 percent per annum — compared with 9.7 percent for the S&P 500 and 11 percent for the S&P 600.
The group controls two iconic brands: the Liggett tobacco business and the Douglas Elliman real estate company. "Our exceptional stockholder returns over the past 25 years are the best evidence of our focus on maximising stockholder return," observes Bryant Kirkland, Vector Group's senior vice-president, CFO and treasurer. That is the result, he believes, of lateral thinking and a focus on the power of the brands Liggett and Douglas Elliman.
"The mission statement of our Liggett tobacco business is to offer consumers the best value propositions in the US cigarette industry," says Kirkland. "The business has quadrupled its profits over the past 20 years."
From March 2010 to March 2020, Liggett was the only US cigarette company to grow volume in an industry that declined by some 3.5 percent per year over that time.
Liggett broke ranks with the tobacco industry and was the first to settle smoking-related lawsuits brought by states Attorneys General in the mid-1990s. By being the first to settle, Liggett was able to negotiate a significant cost advantage.
This, combined with a reputation for offering the best value propositions in the US tobacco industry, enabled Liggett to quadruple profits — from tobacco operating income of $71m in 2000 to $331m over the 12 months ending March 31 this year.
Real estate has shown significant growth in the past two years. Vector Group capitalised on the Douglas Elliman brand by expanding to, and investing in, Florida and California. "We continue to focus on its growth in those markets and others that are complementary to the New York City market," says Kirkland, "where we have a leadership position."
The sector is constantly evolving, which prompts out-of-the-box thinking. As a result, Vector Group has expanded into the emerging property technology ("PropTech") sector. "We believe it will provide real benefit to Douglas Elliman's agents and improve our efficiencies," says Kirkland.
"Our approach is to invest strategically in young and early-stage PropTech companies so that our stakeholders gain access to fast-changing and industry-leading technology. We have significant institutional real estate expertise in making these investments, which will provide our agents with new tools and analytical data to enhance the real estate experience for home-buyers."
Vector Group is proud of its pandemic response; it prioritised the health and wellbeing of employees while continuing to perform well by financial metrics.
At Liggett, the cigarette factory was pre-emptively closed, with strict safety protocols implemented before gradual reopening began just two weeks later. Liggett fulfilled all orders and shipments on schedule, and, at retail, continued to efficiently execute its two-brand strategy.
At Douglas Elliman, there was an initiative to foster relationships with employees and agents, and to address the social and economic impact of the pandemic. Douglas Elliman hosted — and continues to host — company-wide virtual town halls, podcasts and communication efforts across all regions. It also converted its training and educational course to an online format and continued to support diversity efforts, including Aspen Gay Ski Week, the NAACP Legal and Education Fund, and various health and social charitable organisations.
"The residential real estate business is built on personal relationships," says Kirkland, "and Douglas Elliman's team of 750 employees and 6,700 agents distinguishes it from the competition."
Douglas Elliman has been recognised as one of America's best employers. "As we move into the second half of 2021, we continue to engage and connect with our employees at Liggett and Douglas Elliman, as well as Douglas Elliman's agents. We are building on the initiatives we began in the pandemic."
Vector Group's financial management team's long-term focus has led to a sterling financial performance during the pandemic. "We had built reserves of about $425m in available cash and investments before the pandemic, and that liquidity supported us during the adjustments we made. We invested in our businesses in 2017 and 2018 by implementing a long-term strategy to increase unit volume at Liggett, and invested in the growth of new markets at Douglas Elliman."
Those investments, plus a strong balance sheet, provided a critical mass of revenues during 2020. The result was an increase in operating income, from $231m in 2019 to $340m over the 12 months ending March 31 this year — a 47 percent increase in 15 months.
"We identified and took the opportunity to refinance Vector Group's Senior Secured Notes in January 2021 for eight years." This was opportune timing to secure favourable rates and optimise the group's capital structure, while also working with Liggett to increase its borrowing capacity under its credit facility from $60m to $90m.
On to the real estate side of the business, since 2013 the Douglas Elliman brand name has been grown by focusing on markets complementary to New York City. Douglas Elliman's name is associated with service and luxury, and markets synonymous with those values were selected. The company's performance in Florida and California proved the worth of that strategy.
"That's why we're excited about the PropTech investments," says Kirkland. "We believe they will deliver stockholder returns by providing real benefit to Douglas Elliman's agents and customers, while also providing efficiencies to our administrative functions."
The Vector Group management team has decades of experience in the sector, which brings obvious advantages in analysing investments. "Our agents are excited about the new tools and analytical data that this technology will deliver."
Every corporation is rightfully addressing ESG issues now, and Vector Group is proud of its long history of doing things "the right way". Liggett is the only major tobacco company to carry "Smoking is Addictive" warning labels and list ingredients on packaging. "We will continue to focus on ensuring the constituents of our supply chain are well-established, reputable organisations that respect the legal requirements of the jurisdictions in which they operate."
All businesses face the challenge of complacency, but Vector Group's financial management team has demonstrated consistently creative solutions to maximize stockholder value.
Liggett has been a long-time disrupter in the market, being the first US company to settle smoking-related lawsuits in the 1990s and, more recently, addressing marketplace changes. "We're well-equipped to navigate the challenges that come our way," says Kirkland. "In real estate, our strategic technology investments will ensure our agents continue to deliver outstanding service to our customers — and make us more efficient as a business."
---
Tags assigned to this article:
ESG
---
You may have an interest in also reading…
FRONT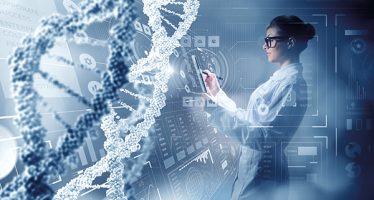 Applied Science Private University (ASPU) was established in 1989 to prepare students from Jordan and abroad to become specialists in
Corporate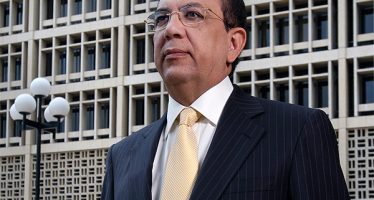 In recent years, the Dominican economy has shown high growth rates in an environment of low inflationary pressures, which has
Corporate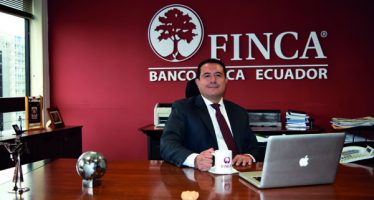 Equador's FINCA Impact Finance (FIF) is a network of 20 microfinance institutions and banks that focuses on reaching low-income clients