Victoria Mutual Group: Building on Dreams, With Some Solid Foundations
Victoria Mutual Group was established just over 140 years ago on the shared dream of a group of clergymen who wanted to create a more equal society for hardworking but economically marginalised Jamaicans.
In this dream, all people had access to home ownership, and could achieve financial independence. The business has grown significantly over the years in its drive to make that dream come true.
Victoria Mutual has increased its offerings and has a reach that has expanded into other regions. What has remained consistent is the purpose of the business: to help members and clients to own their homes and achieve financial independence.
Victoria Mutual Group is composed of The Victoria Mutual Building Society, Victoria Mutual Wealth Management, Victoria Mutual Pensions Management, Victoria Mutual Property Services, Victoria Mutual Money Transfer Services, and VM Finance (UK). British Caribbean Insurance Company is an affiliate company.
The wide range of the group's offerings enables the team to effect its mission to empower Jamaicans in many different ways. And the team is committed to the cause. Since 2016 the group has been involved in a transformation process led by its president and CEO, Courtney Campbell, who will position the business to impact even more lives.
"The wide range of the group's offerings enables the team to effect its mission to empower Jamaicans in many different ways."
This involved a revision of strategic goals to become a modern mutual and a strong integrated financial group, supported by a clearly defined mission and core values. Group chief strategy officer Kathya Beckford provides leadership support in the area.
Group human resources, led by chief human resources officer Laraine Harrison, has been driving structural change, ensuring the optimal framework for achieving the group's bold ambitions. This has included a dedicated training, development and talent management programme which has been yielding impressive results.
Thanks to the group's HR efforts, two-thirds of vacancies within the organisation are now filled internally. The group prioritises engagement and implements inventive ways to inform and inspire its team members. This effort is supported by assistant vice-president Clover Moore and her corporate affairs and communications team. They have created a weekly internal video series – the VM Insider – as well as a monthly internal newsletter – Mutually Inclusive. These productions showcase victories and provide useful and engaging information. The team also stages investment, mortgage and savings bootcamps where the team receives guidance on how best to achieve financial wellbeing.
An Employee Value Proposition was created to explicitly declare Victoria Mutual's commitment to the financial and professional progress of its team. The group has also adopted a "Great Place to Work" agenda with flexi-work arrangements and a relaxed dress code for a modern workforce. Victoria Mutual has modernised its performance appraisal system and refreshed its Culture of Accountability programme, which ensures team alignment with the values of the organisation.
In 2017 the group made amendments to the rules of the mutual, which were approved by its members. The change was led by the group's chief legal, risk and compliance officer and corporate secretary, Keri-Gaye Brown. The rules had not been changed in 30 years, and this important move has facilitated the introduction of new products including auto, commercial, and unsecured loans, as well as the introduction of new service delivery channels.
Victoria Mutual has also introduced specialised lending in the UK, where it operates three representative offices. The launch of the new products has been led by Peter Reid, head of building society operations, and his team of experts who are committed to offering the service and products that members and clients have been requesting. The team works closely with the Michael Neita-led Victoria Mutual Property Services to help members and clients select, purchase and manage properties to achieve financial empowerment.
Efforts to empower members and clients are spread across the Victoria Mutual Group. Victoria Mutual Wealth Management, led by Rez Burchenson, is engaged in building wealth for clients through the strategic application of its team members' expertise.
This involves introducing innovative investment solutions which are best-in-class, allowing ordinary Jamaicans to build wealth, and growing small and medium businesses, with various products and services. This is aimed at an important segment of the Jamaican economy, benefitting many.
Victoria Mutual Pensions Management, led by Conroy Rose, is focused on addressing the low rate of participation in pensions arrangement in Jamaica, where pension coverage falls below comparable developing countries. Victoria Mutual Money Transfer Services, led by Michael Howard, ensures that, alongside its provision of remittance services to its customers, it focuses heavily on providing financial education to encourage customers to save.
Victoria Mutual has been a pioneer in forging relationships with members of the diaspora, and was the very first Jamaican financial institution to establish overseas representative offices to serve this segment. The first VMBS overseas representative office was established in the UK, and it now also operates offices in the US, in Florida and New York.
Victoria Mutual is engaged in a bold digital transformation strategy. The aim is to reimagine the way in which services are delivered, in keeping with modern mutual ambitions and the group's commitment to delivering worthy products and services. The transformation is being led by COO Rickardo Ebanks and assistant vice-president of digital transformation, Sheena Wedderburn-Reid.
The drive enhances customer experience, convenience, and accessibility, as well as introducing products that are easily accessible. The future will see investment in technology, implementing process automation, and upgrading locations across Jamaica to reflect more modern capabilities, look and feel.
Significant branch upgrades have begun, with new offices in Fairview, Montego Bay, which feature intelligent ABMs (iABMs) and a modern setting with a strong digital focus. Customer feedback has been positive. The Half-Way Tree location was recently transformed, and now boasts two iABMs. Transaction migration, automated back-office functions, and upgraded web and mobile technologies are on the horizon.
There is increased emphasis on mergers and acquisitions, and in January, a special unit was created for this purpose. Headed by group chief investment officer Devon Barrett and supported by assistant vice-president Adam Harris, the team is focused on local and regional opportunities.
Victoria Mutual is proudly "customer-obsessed", and has appointed a group chief customer and brand officer Judith Forth-Blake. She ensures that customer service is constantly improved and processes and products are designed and managed in an effective way for customer satisfaction.
In 2018, the Victoria Mutual Group was awarded six of seven sectional awards, as well as the coveted Large Business Category Award, at last year's Jamaica Customer Service Association's Service Excellence Awards. It top-scored in leadership, training and capacity, monitoring and measurement, reward and recognition, complaints management and international benchmarks.
In keeping with its strategic objective to be a model corporate citizen, it officially launched, in 2018, the VM Foundation, giving greater structure and focus to philanthropic efforts. Headed by Naketa West, the VM Foundation focuses on leadership and nation building, youth empowerment and improving health and family life. It hosts a scholarship programme that provides financial support to students at the secondary and tertiary levels, among other projects.
Victoria Mutual provides financial education to empower members and clients – because it cares. It believes in giving them the information they need to make the best financial decisions for themselves and their families. It participates in public and private speaking engagements and hosts periodic Wealth Talks, led by the VM Wealth team.
Exciting times at the Victoria Mutual Group. The business is buzzing and is on a path to growth. More lives will be positively impacted. For Victoria Mutual, this is the most important thing.
---
Tags assigned to this article:
jamaica
---
You may have an interest in also reading…
Corporate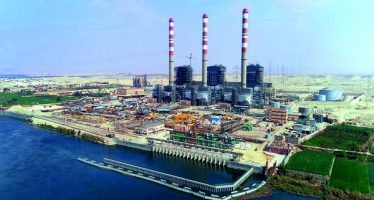 In Egypt, the name Hassan Allam is perceived as more than just a company or organisation. It is synonymous with
u4673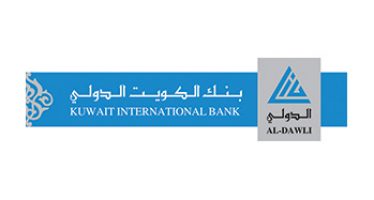 Kuwait International Bank KSCP is a public Kuwaiti shareholding company incorporated in the State of Kuwait on 13 May 1973
Corporate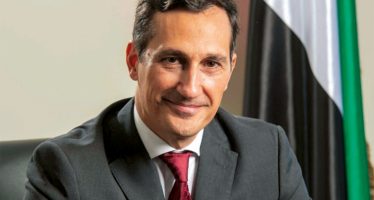 The UAE's burgeoning non-oil exports over the past three decades have made it one of the most diversified economies in