Digital Transformation Shapes the Future of AUB
Digital transformation is set to have a profound impact on the future of global banking networks such as Ahli United Bank.
Ahli United Bank (AUB) was created in May 2000 out of a merger between Al-Ahli Commercial Bank and United Bank of Kuwait. In addition to its base of operations in the heart of the Arabian Gulf in Bahrain, the Bank boasts a robust banking network covering the UK, UAE, Egypt, Kuwait, Iraq, Libya, and Oman. In addition, AUB owns the leading insurance providers Al Hilal Life and Al Hilal Takaful. AUB provides the full suite of retail, corporate, treasury, investment, private banking, wealth management, Islamic banking, as well as conventional and Takaful life insurance products and services with an enhanced Shari'a compliant business contribution.
The Bank aims to acquire banks and regulated financial services companies in the Gulf countries (core markets) with minimum targeted 10% potential market share to be achieved through mergers, acquisitions and organic growth. AUB also aims to acquire complementary banking and regulated financial services companies in secondary markets, enjoying strong cross-border business flows with Gulf countries or with economic structures similar to the Gulf countries.
As part of its international expansion objectives, AUB maintains a UK presence as a non-regional banking arm to profitably complement regional expansion and support commercial, private and investment banking activities and explore a complementary PBWM focused Swiss banking platform to increase OECD footprint. AUB also maintains a reputation as a premier pan Gulf-Middle Eastern retail/corporate/private bank with focus on sustainable & responsible banking.
One of AUB's key objectives is to entrench prudent and disciplined risk and cost management culture involving standardized policies and methodologies, scalable infrastructure, and stringent risk /cost/benefit analysis in all decision-making processes supported by a strong data analytics and human resource base.
Digital Transformation at Ahli United Bank
The banking industry has been transforming over the past few years to meet the rapidly changing digital needs of its customers. AUB is one of these global banking networks that has accelerated its digital transformation strategy, designed to improve the operational efficiency of the bank, and enhance the services it provides to retail customers, private banking clients, small and medium- sized companies, and larger multinational corporates and financial institutions.
AUB has transformed its services to meet the changing needs of all these customers and to compete with fintech companies. As AUB faces such competition, it is critical for the bank to transform digitally to grow and evolve its business. AUB recognizes and understands the shifting needs of their customers. This understanding of what the bank's customers need is the strongest basis on which to build and implement the most effective digital transformation strategy. Digital transformation around the advice, service, and products AUB provides must be based on its understanding and responding to the changing and specific needs of its customers and clients.
Ahli United Bank has drawn up a strategy, designed to move the bank forward into the future by improving efficiency, enhancing customer satisfaction and gaining a competitive edge by equipping AUB Group with fully digital banking capabilities ("A-Z" Concept) as well as inculcating broad-based data driven culture capabilities ("Organized Actionable Data").
In recent years, AUB has been at the forefront of digital transformation. The Bank's relentless push towards the adoption of FinTech services has won it the recognition of leading industry publications. On the financial front, the Bank has performed remarkably well even in the face of financial downturns, as manifest in the multiple accolades it has won for financial performance, growth, and digital innovation.
Among the latest wins, AUB has been named Best Global Network Bank – GCC 2021 by the CFI.co Awards Programme. AUB was recognised as the Best Global Network Bank – GCC 2021 based on its achievements, innovations, and performance over the last 12-month period.
AUB's GCC network is a well-managed business model supported by its continued focus on delivery of core earnings, and a robust risk management system. Its intelligent spend strategy has paid off amply in the form of resilience against current market volatility. The recognition from CFI.co, a pioneering financial publication with high reporting standards, comes as recognition of a devoted team. AUB continues to reap the benefits of its customer-focussed approach as well as implementation of digital solutions that truly empower its clientele. This award marks the latest addition to a long string of recent accolades the Bank has garnered from leading industry bodies.
Digital Transformation of Retail and Private Banking
The challenge of understanding the needs of customers is that they can be so varied. This is particularly true in retail banking, where Ahli United Bank has been driving digital transformation across the business. This is done through multiple initiatives to cater for their customers' diverse requirements. For example, AUB opened its first digital branch in Kuwait, became the first bank in Bahrain to provide video and WhatsApp banking, launched a VIVR (visual interactive voice response) offering, and initiated the implementation of digital onboarding for savings accounts. The digital transformation developments have taken on greater relevance during the pandemic. But they also represent the future of retail banking where multiple needs are met through a digital offering.
The same is true for private banking, but what is interesting about wealthier customers is how different their needs become from on generation to the next. Recognising these differences, and responding and innovating accordingly, is very important when pursuing digital transformation in this business, which is traditionally characterised by the frequently high level of human service between a bank and its customers.
One important area in private banking where enhanced data analytics is transforming the customer experience and empowering their decisions is in investment and wealth management. The main power in any private bank's value proposition is the advisory service it provides to clients. Much of the power behind that is data and the analytics applied to it. Through digital solutions, customers can see this analysis at any given point, and with automated notifications alerting them to any material changes in the performance of their investment portfolio, they are much more in control.
However, this is not only about managing short to medium- term financial goals. Customers are also able to think, plan and invest for the long term, thanks to digital enhancements. Protecting wealth for the next generation is a key priority. AUB's clients want to understand what is likely to happen in the future and how that could potentially impact their investments and net wealth. Data analytics can provide some of the answers, which is of great value to the bank's customers.
Digital Transformation of Corporate Banking and Treasury
One of the most technologically advanced areas within AUB has been its corporate banking business and treasury operations. Annual investment in these areas has been rising in recent years and continues to grow to keep pace with technological advancement and client demands.
AUB's corporate banking services include corporate, trade and property finance, corporate banking, and Shari'a compliant banking products. Its treasury business covers money market and foreign exchange services, hedging and trading solutions, structured and Shari'a compliant treasury products.
In both businesses, the nature of client demand is shifting rapidly, requiring an equally fast response from the bank. Innovating speed is never easy, which is why AUB has been increasing its investment in, and partnerships with, innovative start-ups and technology platforms.
Buying or investing in a ready-built technology solution is often the most efficient approach. However, AUB would also build some of these solutions, especially if their uses rely on highly sensitive proprietary data or technology infrastructure.
AUB has been developing such solutions while also moving towards being a more sophisticated, data-led adviser to its corporate clients, supported by the provision of technology platforms and digital applications that securely enable them to transact and analyse their own data.
Much of the finance function in companies today is automated, where technologies like artificial intelligence and machine learning are used, for example, to forecast cashflows and expected sales revenues. In addition, financial data and information is commoditised, so everybody has the same market and pricing visibility.
Ahli United Bank continues to innovate its market-leading digital cash management solution called B2B. This desktop and mobile solution can be customised to suit different accounting systems and enable efficient management of payments online.
Banking is becoming more and more like utility. What differentiates one bank from another is the customer experience and access to data provided by the bank. The ability clients possess to utilise their own data will help them define their future.
---
---
You may have an interest in also reading…
Finance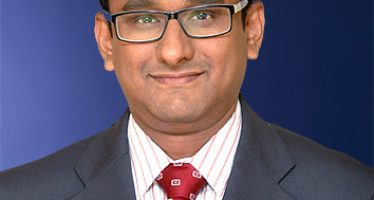 India has witnessed an excellent growth over past two decades. Indian economy has expanded at a CAGR of 6.9% during
Corporate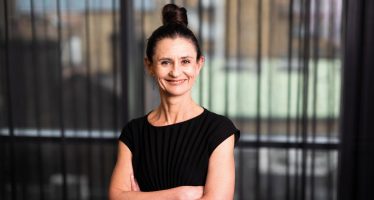 'Finance represents the infrastructure for positive change,' believes leading private equity investor. Pollen Street Capital co-founder Lindsey McMurray has been
Corporate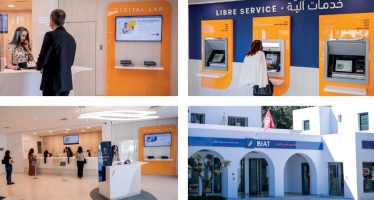 The past two years have been exceptional — and during an unprecedented set of global challenges, Tunisian bank BIAT has