Norvestor: Seeing — and Seizing — the Full Potential of ESG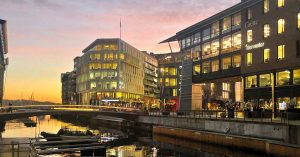 Private equity firm Norvestor has partnered with Nordic businesses for more than three decades.
It has offices in Oslo, Stockholm, Helsinki, Copenhagen, and Luxembourg, and is one of the most active investors in the Nordic mid-cap private equity market.
Sustainability is a key aspect of the investment philosophy, the firm, and the family of Norvestor portfolio companies. All are committed to shareholders, clients, employees, and the communities in which they operate.
In 2020 and 2021, ESG considerations, already widely recognised as important, became vital to the asset management industry. It is one of the most important shifts in the investment sector in a generation. ESG and sustainability disclosures are no longer strictly voluntary, and asset managers are increasingly facing scrutiny on how sustainability is integrated into strategies and business practices.
The number of ESG regulations and standards globally has nearly doubled in the past five years, according to Ernst & Young, to provide structure to the market and prevent greenwashing. In March 2018, the EU released its Sustainable Finance Action Plan. Among the green finance regulations central to the plan are rules mandating greater transparency for ESG funds and the introduction of the EU Taxonomy Regulation, a flagship classification system for the definition of environmentally sustainable economic activities.
Sustainability is more than a key fiduciary responsibility or a criterion for assessing an investment's risk–return profile — it is where some of the most dynamic investment opportunities are to be found.
"Companies with innovative solutions to global ESG-related challenges is a dynamic investment space," says managing partner Lars Grinde. The Nordics, early adopters of socially responsible investing, have seen a step change over recent years. Norvestor believes that this has been driven by a burgeoning number of sustainability start-ups and fast-growing innovative companies. Analysis by Norvestor and Nordic Knowledge Partners shows that 19 percent of Nordic PE deals from January to mid-September 2021 involved companies with a strong ESG profile.
Those deals have been in a wide range of sectors, from waste-to-energy technology and workforce development to electric transport. All share a common purpose: addressing global challenges, predominantly those related to climate change (see Figure 1a).
Examples include a Norvestor fund's investments in Smartvatten, a technology pioneer for the sustainable use of freshwater resources, SmartRetur, a Nordic market leader within reverse logistics of reusable packaging, and Growers Group, a leading horticulture and agritech company.
The wholesome fundamentals resonate with the Nordic corporate culture, characterised by flat hierarchical structures, an emphasis on inclusivity and equality, and a high degree of transparency. Many promising Nordic companies in the ESG space are rooted in the technology and renewable energy industries. The adoption of renewable energy in the Nordics is among the highest in the world, at around 55 percent. When it comes to cleantech, the region is a world leader.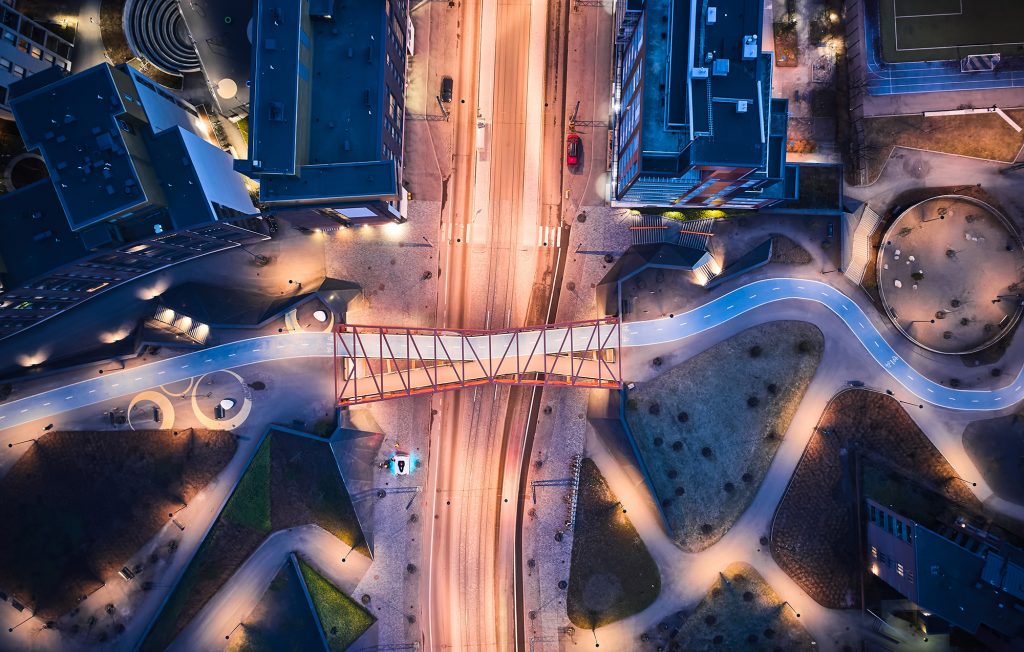 As a result, the region has a multitude of companies that pioneer advanced solutions and services to reduce emissions, promote circular practices and the sustainable use of resources, and enable the green energy transition.
Analysing Nordic PE transactions in 2020 and 2021, Norvestor found that platform investments with a strong ESG profile commanded a premium over other deals — 14.5x EV/EBITDA, compared to 12.7x and 10.7x for those with neutral or weaker ESG performance.
There is good reason to expect widening differentiation in such valuation premiums, as well as underlying commercial performance. "It is no coincidence that a growing share of a company's market value is attributable to intangible assets," says Grinde. "Brand and reputation are now tightly intertwined with a company's sustainability credentials. Companies whose sustainability credentials can withstand scrutiny will become ever more important for asset managers."
At Norvestor, ESG considerations are integrated into every stage of the investment process, from the initial deal-sourcing and due diligence, through the ownership period, all the way to exit. Significant time has been devoted to ensuring that the right yardsticks are used to measure carbon footprints and gauge progress, which results in more comprehensive and accurate disclosures and engaged communities.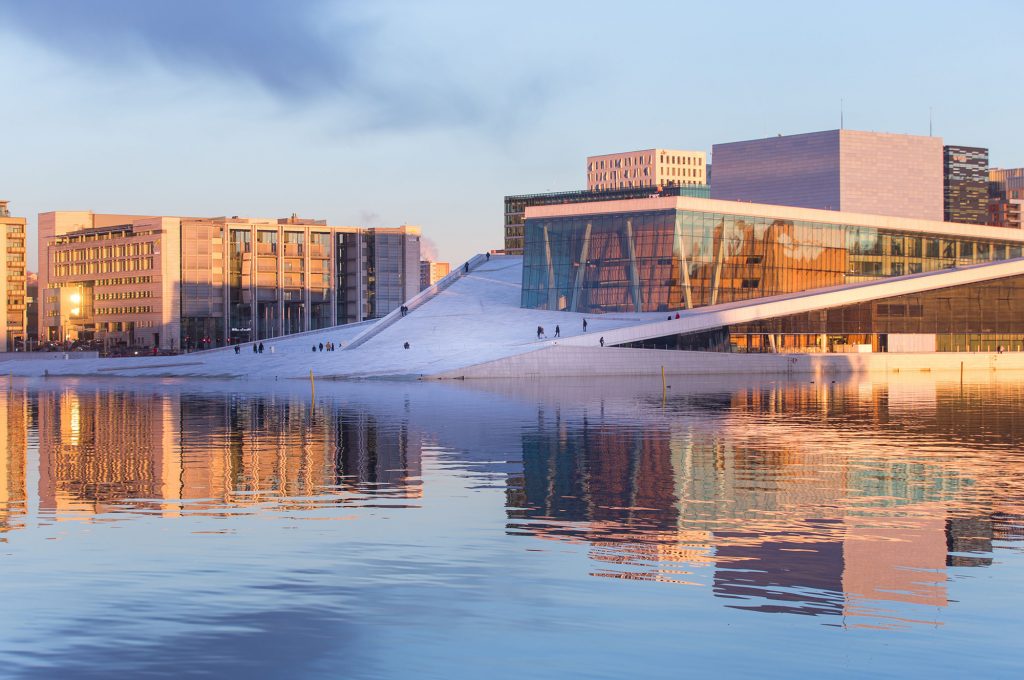 Norvestor conducts comprehensive ESG due diligence on target businesses, taking into consideration the entire value chain, climate risks, environmental footprint, and value creation. This identifies how the company's industry is aligned with a sustainable future, what its key ESG themes are, and how it performs. By assessing the material ESG risks and opportunities, Norvestor gains a sense of growth prospects and financial performance.
"Seeing and seizing the full potential requires that ESG is fully integrated into the company's business model," says Grinde. "We believe an increased focus on ESG throughout the investment process, will generate value on multiple fronts accelerated, sustainable long-term growth; higher brand valuations, improved competitive positioning, better pricing, attracting and retaining talent, efficiency and productivity — and an ESG premium at exit."
---
Tags assigned to this article:
ESG
---
You may have an interest in also reading…
Corporate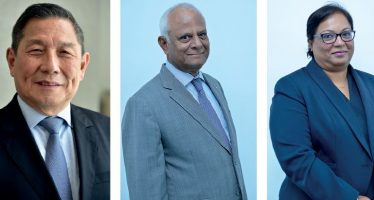 SBM Securities Ltd, the stockbroking arm of SBM Group and one of the leading brokers in Mauritius, is undergoing a
Corporate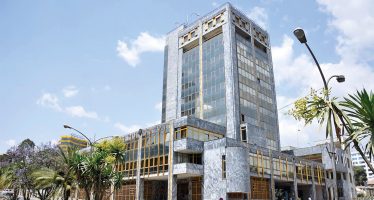 The National Bank of Ethiopia has, since its establishment in 1963, done its utmost to remain a valid entity dedicated
Europe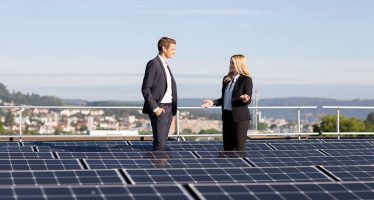 What impact do corporate actions have on individuals, society and the environment? Can we take responsibility for the world we