Lars Grinde, Norvestor Advisory Managing Partner: 'A Pleasure and a Privilege' — Leading from the Centre
Norvestor Advisory managing partner Lars Grinde leads a firm with 80 Nordic mid-cap private equity investments.
He has witnessed the growth of his industry from its early days, and shaped its role in supporting entrepreneurs and founders.
The private equity firm's funds invest in medium-sized Nordic companies, typically with revenues of €25m-€250m. Norvestor funds have current investments in 27 companies that together employ more than 18,000 people across a range of industries and sectors.
"We are passionate about supporting these companies, helping them to develop and grow," says Grinde. "The businesses we invest in have ambitious and experienced management teams at the helm, aiming to become leaders in their markets. The companies are very different with respect to the products and services they offer, and the kind of people and cultures that comprise them.
"Between them they share some qualities and challenges that make them 'a typical Norvestor investee'," he explains. "Key to our approach is forging a partnership with the managers and co-owners of the businesses we invest in. The partnerships are an extremely rewarding aspect of our business.
"It can be challenging to find the best ways to work together to support a successful company, but it is gratifying when we get it right. A business with a transformative growth agenda is a typical Norvestor investment. Companies appreciate an experienced and active partner which supports them in cross-country expansion, in their efforts to digitalise services and operations, and in seizing the full potential from sustainability-related strategies."
Norvestor aims for portfolio companies to grow substantially during the fund's holding period, usually three to six years. The firm often supports companies in new geographies, acquires complementary businesses, and creates digital strategies to establish best practice ESG.
A team of 40 professionals takes care of investments and portfolio management. Members of the Norvestor family of portfolio companies exchange experiences and ideas through formal and informal networks, supported by workshops, seminars and webinars.
A do-or-die approach to learning, growing, and transformation can be seen in the private equity industry. Lars Grinde has more than 30 years of investment experience in PE. He has overseen investments across all sectors and today heads the Norvestor Investment Advisory Committee.
He is also active in business development and strategy processes that have made Norvestor a trusted partner to founders and entrepreneurs. "Many of the challenges and opportunities our portfolio companies face are similar to the ones we in Norvestor need to respond to," he says. "It is a privilege and pleasure to work alongside the dedicated management teams and experts in our portfolio companies."
---
You may have an interest in also reading…
Projects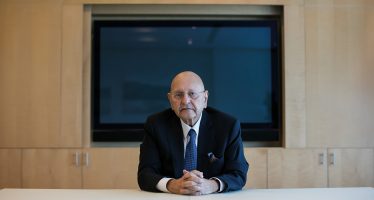 TANQIA, the UAE's first privately owned wastewater collection and treatment utility, does not lack vision. The state-of-the-art wastewater collection and
Corporate
With 2.6 million hectares of forest in northern Sweden and 50,000 in Estonia and Latvia, SCA is Europe's largest private
Corporate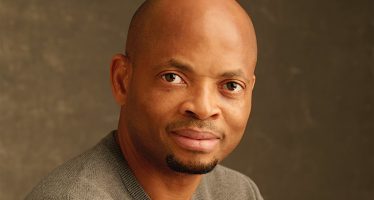 With a culture of simple execution, consistency, dedication and authenticity Credit Direct Ltd has carved a niche for itself in