In Conversation with Vector Group's Bryant Kirkland: Still Crazy (About Work) After All These Years — Fun Factor Is Running Strong for Kirkland
Bryant Kirkland is senior vice-president, chief financial officer and treasurer of Vector Group. He held the same roles at New Valley Corporation prior to its merger with Vector Group in December 2005. He was made Vector Group's CFO in 2006, and says arriving at work every day is fun — even after 29 years.
What excites you about the business world in general?
In a constantly evolving business world, what I enjoy most is the ongoing opportunity to learn and apply new skills. Our management team is intellectually curious, and we enjoy the entrepreneurial aspect of our jobs.
Every day is different and exciting, because we're a dynamic company that demands our people continuously consider new ideas and concepts. We are constantly meeting new people who present the latest ideas or trends. And it's exhilarating to see the final product and the long-term value built from applying a trend in an unrelated industry to one of our businesses.
What lessons did you learn from your earlier career experience?
Early in my career, I was fortunate to work with Ben LeBow, Vector Group's founder, and Howard Lorber, our CEO since 2006. Ben taught me to always think outside the box by questioning, literally, every norm in the business – Liggett being the first tobacco company to settle litigation is the perfect example of Ben's ability to see what others miss.
"Act decisively: once a decision is made, move forward with it and be accountable."
From Howard I learned three important lessons: building a business network is fundamental to professional growth; to achieve long term success, it is crucial to always pay attention to the smallest of details; and the value of iconic brand names.
As the son of an English teacher who taught with the Socratic method, I know the importance of deep and critical listening — and applying what I've learned. Listening skills, and knowing the right questions to ask, have been paramount in my development as a business leader.
What motivates and enthuses you about the business you now lead?
My involvement with Vector Group began in 1987; first, as an auditor and later as a tax advisor at Coopers & Lybrand. Over the past 29 years, it has been amazing to be part of a business that is constantly evolving and innovating to protect, grow and diversify revenue streams.
Vector Group is a holding company that has owned many businesses over the course of my tenure, but the one constant has always been a highly focused and intellectual management team.
I am proud to have been part of a leadership team, led by our founder, Ben LeBow, and our CEO, Howard Lorber, that has generated above-market total shareholder return over the past 25 years. What continues to motivate me is the potential for the future and thinking about the platform for growth in 2021 and beyond.
Our real estate business has shown significant growth over the past two years. That growth caused us to think about what comes next for our industry, and we have made some exciting strategic investments in young and early stage PropTech companies. Our stakeholders will gain access to fast-changing and industry-leading technology.
We've leveraged our institutional real estate knowledge and experience to invest in technological tools that we believe will provide real benefit through digital capabilities and data that enhance the real estate experience.
And, as Vector Group's CFO, I'm also excited about the potential of our technology investments to improve our efficiencies and financial reporting.
What is special about your organisation's management style?
Our core financial management team has worked together for much of the past 26 years. Over that time, we have developed a lot of trust and cohesion, built on a foundation of honest and open communication.
The collaboration within our C-Suite during the pandemic was an overriding factor in our financial performance in 2020. Every day, Howard Lorber, Richard Lampen, our COO, Marc Bell, our general counsel, and I faced unprecedented challenges and we collaborated to navigate them. We thank CFI.co for recognising our performance and are honoured to receive this award.
What are the key strengths of the team you lead?
I have come to understand how important chemistry is when building a team. It's crucial to find a group of people who recognise your strengths and make up for your weaknesses, and who won't be afraid to challenge your thinking.
In addition to smart thinkers, there is great value in continuity, and my team has worked together for many years. Debbie Fasanelli, our holding company's VP of finance, and Fred Schmid, our holding company's VP and controller, have worked in our finance department for 15 and 13 years, respectively. Two members of Liggett's three-person executive cabinet — Nick Anson, president and COO, and Frank Wall, executive vice-president of manufacturing — began in finance, and I've worked with each of them for more than 20 years. And our group has worked closely with Marc (Bell) for many years, as well as the Douglas Elliman management team.
And while tenure is valuable, it has always been important for our team to be open to new ideas and fresh ways of thinking.
In terms of my personal growth, Ben and Howard, Dick (Lampen) and Ron Bernstein, who is non-executive chairman of Liggett, have all been great mentors throughout the years. They have set a great leadership example.
The challenges of the pandemic have made me a better leader and increased my daily interaction with our staff members. Our team's resilience has strengthened significantly.
What are the key traits of a good corporate leader?
Establish a strong team built on trust, and when making big decisions, be sure to listen to all sides. The most effective leaders know what questions to ask, and how to ask them. Focus on how you ask questions and how the decisions you make will impact your company's customers.
Seek new ideas and trends by participating in outside organisations to enhance diversity of thought. That's important in a small-cap company, and our management team and the Audit Committee of our board of directors have supported and encouraged this.
Then, act decisively: once a decision is made, move forward with it and be accountable.
Bryant Kirkland holds a BSc in Business Administration from the University of North Carolina at Chapel Hill, and an MBA from Barry University. He is licensed as a Certified Public Accountant in Florida, New York, and North Carolina. He is also a licensed real estate broker in Florida.
---
You may have an interest in also reading…
Corporate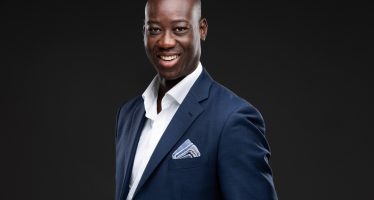 Switzerland-based and Africa-led, the Brahms Group was born as a consultancy in 2009 — and has grown into an established
Corporate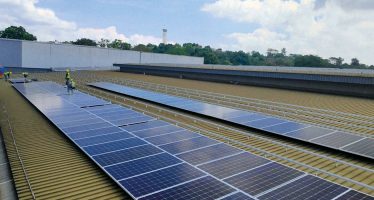 The environmental effects of packaging once went unnoticed by consumers, but that has changed — and Containers Printers is all
FRONT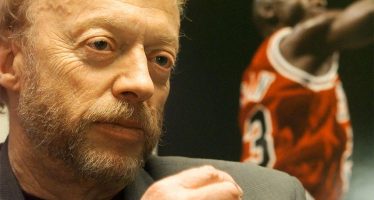 Nike founder, athlete, philanthropist, battler: Phil Knight pulled himself up by his own running-shoe straps By HAL WILLIAMS There's nothing