Kathrein Privatbank: A Past Rich in Tradition. A Future Filled with Promise.
Kathrein Privatbank AG, with its headquarters in Vienna's first district, was founded by Carl Kathrein in 1924 and is one of the leading private banks in the German-speaking region. Its core competence is the management of personal, corporate and institutional assets as well as private foundation assets.
Kathrein's history spans more than 95 years, and during this time it changed its corporate form more than once. It all began when the private bank was founded by Carl Kathrein on February 5, 1924 under the name "Bankkommanditgesellschaft Kathrein & Co". Less than a year later, in January 1925, Kathrein & Co was "among the persons authorised to deal in foreign exchange". On May 17, 1926, founder Carl Kathrein was granted a "small bank license" and the company's name changed to "Kathrein & Co. Bank- und Kommissionsgeschäft". After World War II, in 1951, the bank came into the possession of the Wolzt and Schaefer families who managed the bank as "Kathrein & Co Bankkommanditgesellschaft" until 1974. In 1997, the company split off from the commercial business and in the following year 1998, the company name was changed to "Kathrein & Co Aktiengesellschaft". In 2011, the bank took its current name "Kathrein Privatbank Aktiengesellschaft". Throughout this time, Kathrein Privatbank AG has kept its headquarters at Wipplingerstraße 25, making it one of the oldest and most renowned private banks in Austria.
In May 2019, experienced Raiffeisen bank manager Wilhelm Celeda became CEO of Kathrein. Celeda worked at Raiffeisen Centrobank for 25 years and also headed the bank as CEO from 2015 to 2019. His responsibilities include Business Development, Foundation Office and Trading & Treasury. Stefan Neubauer, who most recently worked in the management at Raiffeisen Centrobank, is a member of the board and responsible for domestic and international private banking and marketing at Kathrein. "After more than a year as a member of the board, I can say with confidence that my move to Kathrein was definitely the right decision. My team and I strive daily to optimie our product and service offer and thus position Kathrein even stronger in the market", said Neubauer. The board is completed by Harald P. Holzer, who is also Chief Investment Officer and has been with Kathrein for more than 20 years.
The private bank's areas of expertise range from Wealth Management, Fund Management and Financing to Business & Family Office. For decades, Kathrein has been one of the first points of contact for foundations and matters of company succession. In fund management, the asset-managing Kathrein Mandatum Fund celebrated its 20th anniversary in the summer of 2019.
The fact that Kathrein Privatbank's proprietary funds, some of which have been in existence for 20 years, are not only consistent, but also very successful, was demonstrated by the recognition they received at the Dachfonds Awards 2019. The private bank received the award for a fourth consecutive year and won first place for three products. Harald P Holzer, member of the board and Chief Investment Officer of Kathrein Privatbank, is proud: "I have been part of Kathrein management since 1999, and during my tenure I have played a significant role in enhancing our portfolio management function. I am particularly pleased that the years of work of the entire portfolio management team are paying off". What is also remarkable is the first-place award for the recent fixed-income fund of funds within the Kathrein Mandatum series, which only launched about a year ago," said Holzer.
After the recent recognition at the Dachfonds Awards Austria, Kathrein also received an excellent mark by the Fuchs | Richter Prüfinstanz. The private bank was able to shine in the category "portfolio quality", where it ranks first.
In the overall ranking of the best private banks in Austria, Germany, Switzerland, and Liechtenstein, Kathrein Privatbank takes 5th place. CEO Wilhelm Celeda commented as follows on the recent CFI.co Award and the distinction as Best Private Banking Solutions Austria 2019: "After the awards at the end of 2019, another award is now following. The award for Best Private Banking Solutions not only stands for a successful start to the year, but once again underlines the quality of our work at Kathrein and confirms that we are pursuing the right strategy. This makes me proud in my role as CEO and motivates the entire institution".
---
You may have an interest in also reading…
Corporate Leaders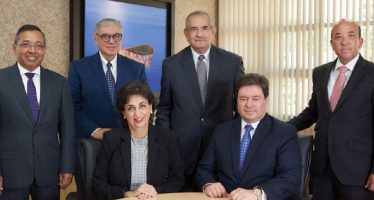 AFP Confía, a subsidiary of Atlántida Financial Group, manages the largest private pension funds in Central America and the Caribbean.
Corporate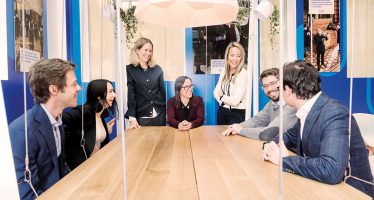 Nordea Asset Management's Responsible Investments Team is tackling climate change one investment at a time. As sustainability increasingly becomes a
Finance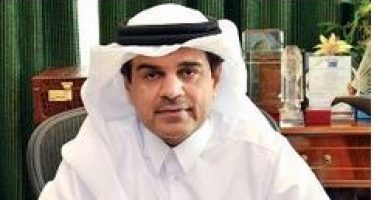 Qatar International Islamic Bank (QIIB) CEO Abdulbasit Al-Shaibei is perhaps at heart a central banker. He plays by the rules,