Co-op Legal Services: Opportunity and Optimism Abound in the Exciting Legal Services Sector
Co-op Legal Services, which is part of the Co-op Group, offers legal advice and services for estate planning, probate, family, employment and serious injury compensation and is a leading provider of digital legal services. CFI.co puts questions to managing director Caoilionn Hurley.
What are your hopes for the future of your business, and for the industry as a whole?
Caoilionn Hurley: I have so many hopes! There are many opportunities to make legal services easier for clients to access. The list is long; it's an exciting market to be in, with so many new legal technology options.
I'd like to see the uses of open banking extended to include the consolidation and sharing of financial data for estate planning and administration. As our digital financial footprint expands and paper trails become obsolete, open banking could evolve to incorporate all financial assets to create open financial ledgers consolidating all financial information for clients. This ledger could be used for estate and retirement planning, as well as estate administration.
Where do you stand on cloud technology, machine learning and AI?
The opportunities to build legal services powered by legal automated reasoning are enormous. These services should be cloud-based, and evolve and be refined with machine learning and AI appropriate to each specific legal area, and for each specific service.
I hope that clients will engage with legal services that deliver swift and effective solutions on technology enabled platforms that give them provisional solutions — supported by legal experts, who provide the polish and finesse. Experts provide the real added value; the technology collects client data and circumstances, defines preferred outcomes, and applies the legal automated reasoning.
My hope is that the industry embraces technology while staying true to the highest professional legal standards of always ensuring the client understands the legal position, their legal options and the lawyers recommendation in the circumstances.
What changes to legislation or regulation would you like to see?
That's 100 percent connected to the first question. I'd like to see the open banking platform extended with appropriate regulation to protect client security. That would enable new use-cases for personal financial ledgers that support prompt action.
Can you pinpoint any pitfalls to help newcomers to the industry?
It's important to build businesses that use technology to identify client needs and serve to those needs, rather providing a specific legal service and hoping that clients are the right fit. Business models that are based on provision of service rather than thorough identification of client needs are potentially at risk.
Do you have any anecdotes to illustrate your progress over the years?
My favourite client comment is "CLS is the most talked about partnership in our business".
How do ESG parameters and sustainability principles affect the way your industries are run?
Everything in our business is looked at through the ESG lens. We have big investments in apprenticeships to support our D&I agenda, and in education and training to support social mobility. Everything we do supports our overarching ambition to build a fairer world, and a fairer society.
What are the mid to long-term challenges faced by your business?
The biggest challenge we face is to re-imagine how legal services can be delivered using technology enablers. Selecting priorities is a challenge when opportunity is in abundance. This is a fantastic time to be in the legal profession. There's so much opportunity.
What is the single most important requirement to become a global business?
A digital platform that can flex for local legal systems.
How do you see as the short- to mid-term prospects for your industry?
Short- to mid-term, like most industries, we will be embedding our learnings from the pandemic and operating in an increasingly digital environment. Prospects are good, but we have to be prepared for increasingly demanding clients.
---
You may have an interest in also reading…
Middle East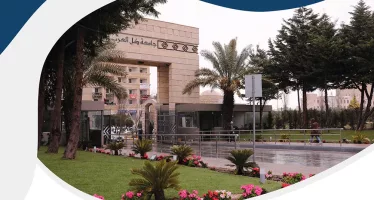 Jordanian university has built on solid foundations to reach beyond the scope of its peers The term "pioneering" is often
Corporate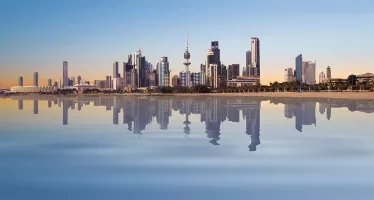 Transparent, robust, and dedicated to ESG and sustainability, Boursa Kuwait has changed the state's capital market Boursa Kuwait has demonstrated
Corporate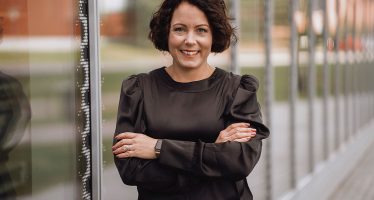 Innovative payment service provider Enfuce, strives for long-term, fast and secure solutions. Just recently they announced My Carbon Action, a