State Investment Corporation Ltd (SIC): Mauritian Investment Body Has Country's Best Interests in Mind
The State Investment Corporation Ltd (SIC) — the investment arm of the government of Mauritius — was founded in 1984 with the objective of funding high-growth entrepreneurial ventures and helping businesses to industry-leading positions.
SIC has proven itself a valuable partner for local and foreign entrepreneurs and owns a diversified investment portfolio which has seen continuous growth to be worth $176.7m (as at December 31, 2020).
The SIC is structured into three main business clusters: gaming, property, and portfolio management. As an apex body, it is supported by key subsidiary companies:
• Capital Asset Management Ltd (CAM)
Asset and fund manager CAM provides asset allocation advice, equity and fixed-income portfolio construction. Its services include the development of strategies for local and foreign markets and private equity appraisal.
• Prime Partners Ltd (PPL)
PPL provides a range of corporate services to the SIC Group of Companies and to some state-owned enterprises, including insurance, banking and financial institutions. Services include corporate secretarial, accounting, and share registry.
• SIC Development Co Ltd (SICDC)
SICDC is responsible for channelling funding through a line of credit from the EXIM Bank of India to public sector entities in Mauritius for major infrastructure projects, the Metro transport system and social housing among them.
As the investment arm of the government, SIC supports entrepreneurship in impact projects. In this process, it works with three organisations:
(i) Development Bank of Mauritius Ltd (DBM)
The bank has been at the forefront of socio-economic development by providing finance to micro, small and medium enterprises (MSMEs) through tailor-made products and industrial space to entrepreneurs setting-up their enterprises.
(ii) Investment Support Programme (ISP) Ltd
This is wholly government-owned. It devises financial schemes to provide leasing and factoring facilities to micro-entities, SMEs and Mid-Market Enterprises (MMEs). It also provides corporate guarantee facilities secured by SIC.
(iii) SME Equity Fund Limited (SEF)
The objective of the SME Equity Fund is to provide equity and quasi-equity financing to local companies. The SEF invests in start-ups, expansion projects, and new lines of business. SEF comprises of shareholders (including SIC) from the public and banking institutions in the ratio 57.5 percent:42.5 percent.
The Context of Covid-19
Following the outbreak, the government of Mauritius sponsored several support measures for impacted entities, including loans and leases at preferential rates to SMEs, equity/quasi equity, and corporate guarantee to banks — across all economic sectors.
In this respect, SIC, DBM, SEF and ISP have agreed to operate a one-stop cell (guichet unique) to receive and process applications for financial support. These state-owned entities operate in synergy and have leveraged advanced IT technology and platforms to enable the timely processing of applications from date of submission to approval, as well as subsequent performance monitoring.
The Way Forward
State Investment Corporation Ltd is committed to maintain leadership, empowerment, and employee engagement at all levels to sustain growth and development. As part of its investment management activities, there is a gradual and smooth portfolio transition to emerging sectors. This strategy is expected to translate into a resilient portfolio for long-term growth and sustainable returns.
The board of directors of the SIC comprises professionals with wide experience in finance and business management:
Jairaj Sonoo – C.S.K., Chairman
Goolabchund Goburdhun – G.O.S.K., Managing Director
Premode Neerunjun, Director
Kritananda Naghee Reddy, Director
Anandsing Acharuz, Director
Cader Jaunbocus, Director
Mohummad Shamad Ayoob Saab, Director
---
---
You may have an interest in also reading…
Corporate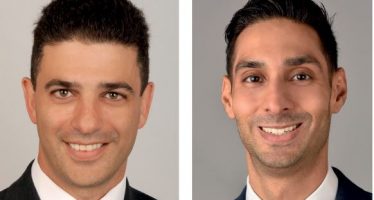 Pavilion Global Markets Ltd was founded in Canada more than 50 years ago as an institutional, agency-only broker-dealer. For over
FRONT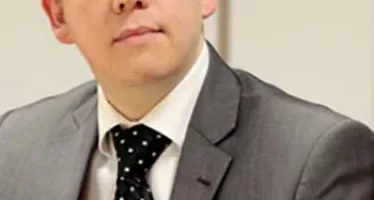 This UK asset management firm stands out — and here's why… In the investment world, success hinges on a combination
Corporate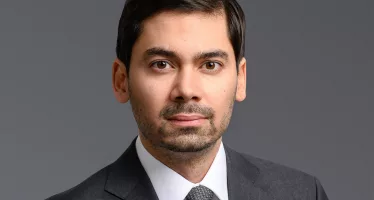 "Look around and almost everything you see comes from mining." For Michael Scherb, it was a lightbulb moment that the