Scottish Friendly: Being the Friend that Everyone Needs in Times of Trouble
Scottish Friendly began 2020 with a clear strategy in place. No one in the UK knew how quickly the pandemic would sweep the country, or how profound the impact would be.
"We had to respond and we had to do so at pace to ensure we continued to serve the needs of our customers and protect the health of our colleagues," said chief executive Jim Galbraith. "Within two weeks, the majority of our colleagues were working securely from home, with only those undertaking important tasks that were impossible to do from home remaining in the office."
Scottish Friendly's IT department did "a remarkable job" in ensuring that every member of staff the correct equipment to effectively and safely work from home, added Galbraith. "We continue to invest in our technology to improve remote working, with all colleagues now using Virtual Desktop Interface via the Cloud."
With the increased risks associated with the pandemic, the firm increased its investment in cybersecurity and developed and strengthened the risk-management framework, helping to further bolster its capabilities and resilience.
"While our colleagues adapted to a new way of working, Scottish Friendly created an entirely new HR function," says Galbraith, "supporting wellbeing with the development of initiatives – including HR drop-in sessions and online fitness classes – that developed new ways of communicating, professionally and socially."
In addition, a voluntary Scottish Friendly working group developed a set of company values to use as guidelines through the new challenges. "I am proud to say that rather than standing still, Scottish Friendly has continued to grow, recruiting in key areas to help support us through the impact of Covid-19, in particular our customer service and contact centre functions."
Adapting to the effects of the lockdown required a considerable investment in people and processes, all of which took time. There was no doubt that service levels had suffered at the start of lockdown, Galbraith admits, with escalating demands from customers and the need to adapt to new ways of working. "But after further investment and process efficiencies, we were able to bring service levels back up."
Scottish Friendly is determined to continually improve the products and services it offers. "We pride ourselves on differentiating through innovation, efficient customer services and responsible capital management," Galbraith says. "This is no different whether we are working from home or in the office.
"In spite of the current challenges we face across the UK, we remain well placed to come out of the pandemic stronger than we entered it, enabling us to continue to achieve our vision to provide long-term sustainable growth for our members."
Organic Growth
Responding to the demands of Covid-19 and changes to the way many customers wanted to interact with Scottish Friendly, its targeted marketing activity sought out alternative distribution channels, delivered to homes. "In addition, we adapted our key messages, focusing on certainty and peace of mind through these unpredictable times."
Targeting more individuals via a mobile app has resulted in a fifth of Scottish Friendly branded sales coming through the channel. "It continues our journey of becoming an app-first financial service provider," says Galbraith.
Paper-based marketing activity was reduced throughout the course of 2020, helping to reduce the firm's carbon footprint. Scottish Friendly also increased marketing activity across social media through Facebook adverts and developed a successful radio campaign in the second half of the year.
"The latter is important," Galbraith points out, "as it offers another scalable way for us to develop our business reach. We expect to develop this alongside our app-based activity over the course of 2021."
Processing Outsourcing
Scottish Friendly continues to work with a range of corporate partnerships, contributing to overall results. While some partners suffered due to the nature of lockdown limiting face-to-face interaction with customers, Scottish Friendly continued to restructure relationships and provide support through this difficult period. Term-assurance partners performed strongly, as more individuals and families looked to protect themselves.
"Our strategy to diversify through a range of corporate partners continues to prove successful," Galbraith says, "smoothing out the extreme market conditions we have experienced throughout 2020. We're confident our investment in products, technology and customer service will continue to add value for our existing partners while we seek to attract new ones."
Mergers and Consolidation
The focus in 2020 was to further embed Canada Life's book of life and pensions business, purchased by Scottish Friendly in November 2019. "This was the largest acquisition in our history, significantly increasing assets under management, member numbers and the transfer of new products."
Scottish Friendly has a long and proven track record of acquiring and administering large books of insurance businesses. "We'll continue to look for appropriate mergers and acquisition opportunities in the future," the CEO promises.
Future Outlook
The pandemic has gone on longer than anyone could have foreseen, and is likely to be a dominant factor for the immediate future. "Scottish Friendly will continue to serve our members despite these uncertainties," Galbraith says.
"We continue to take strength from our mutual status. We have experienced many economic cycles and have always taken the long-term view, enabling us to protect value during short-term turbulence while planning measures to enhance our asset base.
"Our 2020 financial results demonstrate our agility, flexibility, and our commitment and resilience through these difficult times. We recognise the challenges that lie ahead and our key focus remains on the health and wellbeing of our colleagues, of whom I am immensely proud.
"I extend my thanks to each and every one, who together are working hard for the benefit of our members. While the immediate future remains uncertain, we remain confident in our ability to meet its challenges."
---
You may have an interest in also reading…
u4673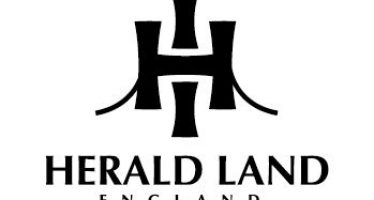 Established in 2009, Herald Land Real Estate Brokers caters to clients in the Middle East and around the globe. The
Corporate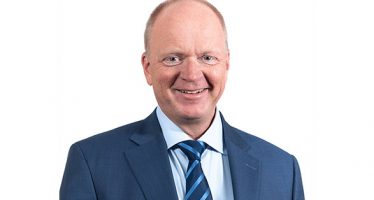 Kevin Smith, Crescat Capital founder and chief investment officer, has managed money through the tech bubble, dotcom bust, housing bubble,
Corporate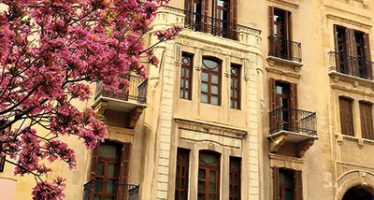 FFA Private Bank's strategic vision is to remain the foremost private bank in the Middle East by offering a complete