Scottish Institution Leads with Gusto, by Example
Colleague-friendly, compassionate, and with wholesome social goals in mind, Scottish Friendly is going strong…
Scottish Friendly is an institution dedicated to helping people achieve financial wellbeing.
The Glasgow-based mutual life group, one of the largest in the UK, was born over 160 years ago with the more cumbersome title of The City of Glasgow Friendly Society. The goal, then as now, was to provide financial security and peace-of-mind to individuals and their families, and to become the UK's leading mutual insurer.
These ambitions are centred on the workplace, and the provision of effective products and services.
The knock-on effects are evident: more than 80 percent of Scottish Friendly employees rate their workplace as top-notch. As a mutual, it is owned by its members, and run for their benefit, not in the interests of shareholders.
This "we're in it together" approach shapes daily life at Scottish Friendly, its raison d'être still that of helping individuals and their families achieve financial wellbeing through friendly products and customer care. Scottish Friendly prides itself on providing products and services that cater to those needs, without exception, regardless of age, income, previous financial guidance or experience.
The mutual structure means that its team of some 250 employees doesn't receive regular bonuses. But there are plenty of other benefits that make it a great place to work.
2021 brought with it positive change with the appointment of a new CEO, as well as other senior personnel, to strengthen the leadership team. A series of initiatives to support wellbeing was put in place, including continued access to free private health insurance and employee assistance. It includes a dedicated Health Week, providing one-on-one and group support on nutrition, alternative therapies, and flu vaccines.
Colleagues were given a £1,000 payment to help offset cost-of-living spikes. Along with that come a generous pension scheme, discounted gym memberships, and season rail ticket loans. Great workplaces listen to what is being said, and implement change based on feedback.
Since establishing an HR team in 2020, the group has prioritised heeding that "employee voice". The organisation recently launched a "people's ambassador" forum where colleagues can share concerns or queries on anything from wellbeing to health and safety.
Scottish Friendly encourages colleagues to "give back", especially through its charity partners, Action for Children, Developing the Young Workforce, and the Scottish Friendly Children's Book Tour with Scottish Book Trust.
For 25 years, the children's book tour has supported the Scottish Book Trust on its mission to improve youth literacy. Touring the UK, physically and virtually, it visits communities — even those in remote areas — with authors and illustrators to nurture a love for reading, writing, and illustration.
During the pandemic, schools were forced to shut. The book tour evolved as a result of that, going from classrooms to living rooms, providing children with engaging and educational content. This gave a boost to parents, carers, and teachers when they most needed it.
In the first year of the virtual tour, the online content reached over 100,000 families. And although now back in a classroom situation, seeing children face-to-face, Scottish Friendly continues to provide a hybrid model, ensuring that as many children as possible benefit.
Colleagues are encouraged to fund-raise for Action for Children. A group of colleagues took on the National Three Peaks Challenge, raising over £14,000 and more recently. They are also encouraged to volunteer via Scottish Friendly's partnership with Developing the Young Workforce.
Scottish Friendly is dedicated to continuous learning as a route to greater strength. This starts with listening to colleagues, taking on feedback, and implementing innovations that will bring improvements.
These achievements have brought recognition and some prestigious industry awards, including Best UK Mutual Insurer in the CFI.co awards programme.
"In October, a team of 14 people from Scottish Friendly braved the elements and slept out on Blythswood Square to raise vital funds for Action for Children. This is a true example of how important and dedicated as a company we are to community involvements and fund raising. Their experience was not an easy one, with weather warnings and flooding across most of Scotland but the team came together to successfully complete the challenge ahead.
The team raised an incredible amount of £5,853 and Scottish Friendly agreed to match the amount making a grand total of £11,706 which will be go towards supporting vulnerable children across the UK.
Scottish friendly have had a fantastic year of fundraising with two highlights being the Three Peaks and Boycott your Bed.
We have recently announced our latest accreditation of 1 star 'very good' company to work for from the Best Companies. This is a great achievement which shows just how serious Scottish Friendly feel about the wellbeing of our colleagues and something we are extremely proud of."
'Our Company Rocks!' Workers at Scottish Friendly Sing its Praises
Scottish Friendly is a great place to work. Who says so? More than eight in 10 of its employees…
Scottish Friendly is dedicated to creating a culture of continuous learning — and to be recognised as the UK's leading mutual insurer. These ambitions centre around how it feels to work at Scottish Friendly.
---
You may have an interest in also reading…
Latin America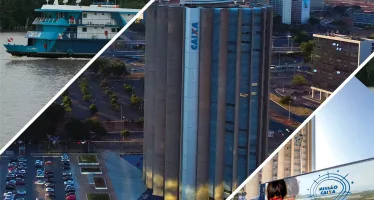 As Brazil exits an oppressive regime, CAIXA is there to ease the transition to inclusion and protection for people and
Corporate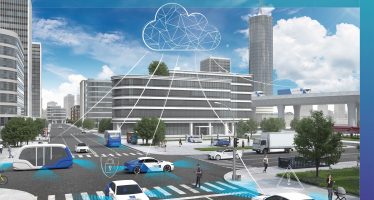 AVL is driven by a passion for improving the driving experience and Georg Schwab and Stefan Schmid explain how they
Asia Pacific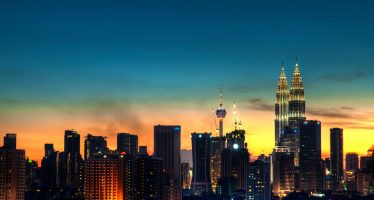 It is Asia's best-kept secret: business insiders are shunning the cost and congestion of Asia's mega-cities and plumping for Kuala