Working from Home, or Living at Work? Hybrid is 'Hell', and a Return to Office may be Worse
The future of work is remote, and many of the world's corporate heads — and workers — are ready to embrace change…
Working from home was supposed to be a stop-gap measure to enable professional continuity during pandemic isolation. It quickly became more than that: a defining feature of the often-sought, seldom identified, ever-elusive New Normal.
For practicality and by default — thanks to its embrace from workers weary of the daily commute and water-fountain gossip — the flicker of freedom offered by remote working became a grassroots flame. Workers, as well as those who tread the corridors of power in the world's biggest corporations, began recognising the positives, the problems, the possibilities — and the potential economies. With the cost-of-living and inflation spiralling, who needs the overheads of an office block? Factor in saved fuel and public transport costs for the minions, and the centre of the working day shifts towards the suburbs.
Corporations are finding that without mandates, many workers will shun a return to the office. The online global marketplace for buying and trading securities, the New York-based Nasdaq, tech giant IBM, Airbnb, 3M, Spotify, Lyft: all have opted for hybrid or remote working models. IBM CEO Arvind Krishna has said about 20 percent of the company's US-based workers are back in the office for three days or more each week — but he is resigned to the fact that the proportion may never climb above 60 percent.
IBM was one of the first to incorporate the remote working trend in the early 2000s — years before the pandemic struck. At one stage, almost half of the tech firm's 280,000 staff were working remotely. Then, in 2017, management changed tack; workers were called back to the office. Covid revived the need for flexible conditions just a few years later. Krishna seems now to have accepted the change as long-term (although there is talk of "wage adjustment").
Worker-hire app TaskRabbit has closed its offices — San Francisco HQ included — and Elon Musk's first winning ticket, the online payment system PayPal, has also departed San Fran. At least physically. Yelp chief executive Jeremy Stoppelman recently announced that the business directory's 4,400-person staff will go fully remote. Stoppelman has famously described hybrid work as "hell", and "the worst of both worlds". The firm's offices in New York City, Chicago, and Washington DC will close. The San Francisco HQ and a base in Phoenix remain open as day-rental office spaces.
But the ball isn't always in the employers' court; UK employees with 26 weeks' service have a statutory right to request flexible-working arrangements. That includes working remotely or from home, and employers are obliged by law to consider such requests. Power to the people? Perhaps. But flexible working can benefit business owners as much as it does their staff.
And there is even flexibility within that flexibility: while workers may be quick to press for their right to work from home, they are also more likely to be less pedantic about keeping strict working hours. Psychology comes into it: A quick email or a phone call out-of-hours is likely to be unintrusive, even acceptable, in a balanced and relaxed remote routine.
The growing acceptance of new working models has not been lost on new hires, millennials especially, who are seeing a lack of flexibility as a potential dealbreaker. Mutual trust and respect can build more quickly, and more deeply, than might be the case with over-the-shoulder monitoring, evaluation, and reporting. Wellbeing, motivation, productivity and staff retention are statistically likely to rise.
So, what are the downsides? Isolation, for one; we humans are a social species; those nattering sessions around the staff kitchen or water cooler may be more important than is generally realised. Loneliness can be a trigger for underlying mental issues: depression, anxiety, feeling overwhelmed by life. That willingness to take calls or flick emails during downtime can devolve into burnout if workers lose the ability to differentiate between cheerful, voluntary compliance and whip-cracking by a cynical and bullying boss.
People learn more on-the-job than they ever did at university or through their apprenticeship — and not always through training programmes. We tend to learn from one another, sometimes without even registering it. Staff development and skills upgrades can be osmotic, the result of observing more experienced colleagues and absorbing wisdom in the process.
Then there are tech issues — data leaks, information security, dabbling with internet programmes or functions that would be better overseen by trained IT staff — and quibbles on both sides about the relative costs of commuting, who should pay phone and utility bills, whether salaries need to be adjusted (in either direction).
The "great resignation" has been a symbol of lingering, or growing, discontent. People began quitting desirable jobs from bitterness, or simple boredom, and moving to new pastures. The PwC Global Workforce Hopes and Fears survey canvassed some 52,000 people, and found that the trend is still very much alive in 2022: one-in-five respondents is considering a move over the next year. Those planning to stick around feel justified in asking the boss for a higher salary: 35 percent said they would be applying for a raise.
Salary is the primary driver for those looking around for new opportunities: 75 percent of respondents to the PwC survey said it was a factor. Fulfilment was crucial for 69 percent of potential job-jumpers, while 66 percent say they want to "truly be themselves" at work. A hybrid work environment is held up as a hopeful compromise by many, but not all employers agree (remember Yelp boss Jeremy Stoppelman's description of it as "hell"). But for the 45 percent of survey respondents for whom hybrid is not an option, job satisfaction was ranked markedly lower.
Flexibility seems to be the core factor in this debate — and by definition, flexibility means that something bends in more than one direction. If there is middle ground to be discovered, it will be welcome — and probably wobbly.
---
You may have an interest in also reading…
CSR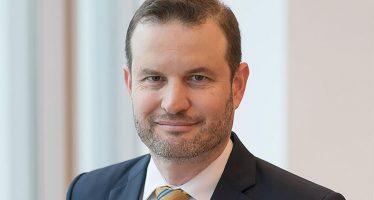 In April 2013, the concrete roof of a dilapidated factory in a densely populated district of Dhaka, Bangladesh, housing thousands
Brave New World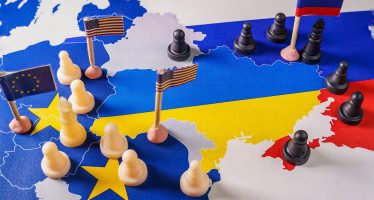 Wars of conquest seldom end well for the would-be conqueror even if waged against a weaker neighbour. Somehow, those to
FRONT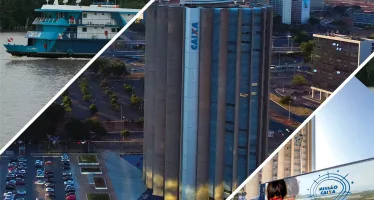 As Brazil exits an oppressive regime, CAIXA is there to ease the transition to inclusion and protection for people and