BlueRock Group: As Solid as a Rock and Building a Reputation for the Right Reasons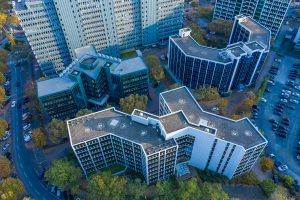 Zurich-based real estate investment boutique BlueRock Group is one of the lucky few to weather with pandemic with poise and profit.
It not only kept up its investment pace, it has grown in recent months despite widespread uncertainty. The economic crisis has not touched the BlueRock portfolio to any significant degree. Returns have not been affected, and office space has seen no considerable vacancy or implications on rental income. When the occasional problem did pop up, the asset management team was able to find satisfying solutions for both tenant and investor. One such solution was lowering rent for a period of time in exchange for an extended tenancy agreement, increasing the value and sustainability of the investments.
The Business Development department did notice a deceleration of the overall real estate market, as could be expected. Nevertheless, the BlueRock Group has been busy finding new investment opportunities, defying the curbing market pace, and improving its investor experience.
Various internal readjustments and standardisations have resulted in an even more coherent representation of the group, and have shown further development potential sooner than anticipated. A new business analyst, as well as the expansion of the corporate services department, facilitated a flowing transaction process.
In keeping with BlueRock's long-standing experience, two office buildings were added in a deal that was closed in June. The recently renovated properties, with a letting area of around 15,000sqm, are situated in the popular office location of Eschborn, a sub-market of Frankfurt. The Grade A office buildings have an 85 percent occupancy rate and BlueRock plans to use its know-how and the expertise of the asset management team to fully lease the vacant space within six to eight months. Even though the recent "home office" trend acts as a deterrent to some investors, BlueRock strongly believes in its newly acquired deal and is convinced that it will be able to deliver on business plan predictions.
Research shows that the Eschborn vacancy rate for Grade A buildings are at just seven percent, and are highly sought-after. It should be added that the top rent in the Frankfurt sub-market is at €23-25 per sqm, while the average rent of the new BlueRock project rests well below this, and is greatly under-rented.
Since winning the award for Best Boutique Real Estate Investment Solutions DACH in 2020, the BlueRock Group has developed and is executing a new strategy in the Berlin residential market. By being active in the German capital since 2015, BlueRock has become expert at locating and realising the potential in the residential market, specifically with multi-family houses. Berlin is still greatly undervalued compared to its German and European peer cities, even though it has excellent systematic fundamentals, plus a thriving and continuously growing economy.
It notoriously lacks more than 200,000 residential units and has, in the past 10 years, produced a house price appreciation of 20.4 percent per annum — with no signs of slowing down. A lag in construction is reinforcing the high demand for housing units. The recent commotion concerning the Berlin Rent Cap added an interesting twist to the market, as it kept some major players out of Berlin while it lasted. Thanks to a superb network and a strong local team, BlueRock has been able to build a substantial seed portfolio of multi-family houses in the centre of Berlin, at unbeatable
purchase prices that average €2,500 per sqm. The median purchase prices in Berlin are almost double that. With this carefully planned strategy, the investment boutique is pursuing a major value-adding angle, and plans to add living space such as side-wings and penthouses. It is also undertaking long overdue refurbishments of the existing area. BlueRock Group is the only firm in the market with such a product in its portfolio. A unique investment opportunity was realised during the time of the tough rent-cap regulation, when others were not ready to take the risk or do the intensive ground work of buying single assets.
This presents a major advantage for the Swiss firm and its clients. BlueRock Group intends to greatly expand the seed-portfolio, and envisions a scale-up of some €300m in value for this strategy. The residential sector has been majorly expanded within the group and should accompany BlueRock and its investors for many years to come.
The Berlin portfolio is a great example of what BlueRock Group truly stands for. Investors can be assured that every detail of the deal, no matter how small, has been scrutinised and weighed against set investment principles — without compromise. Taking the best-in-class approach on every level facilitates the best outcome and security. Strict due diligence and stringent investment benchmarks are never relinquished. As managing partner Ronny Pifko says, "I cannot guarantee you an outcome, but I can guarantee that I have done my utmost for you." The high rate of returning investors as well as the addition of various institutional class investors confirm this statement and substantiate the high level of client service and transparency.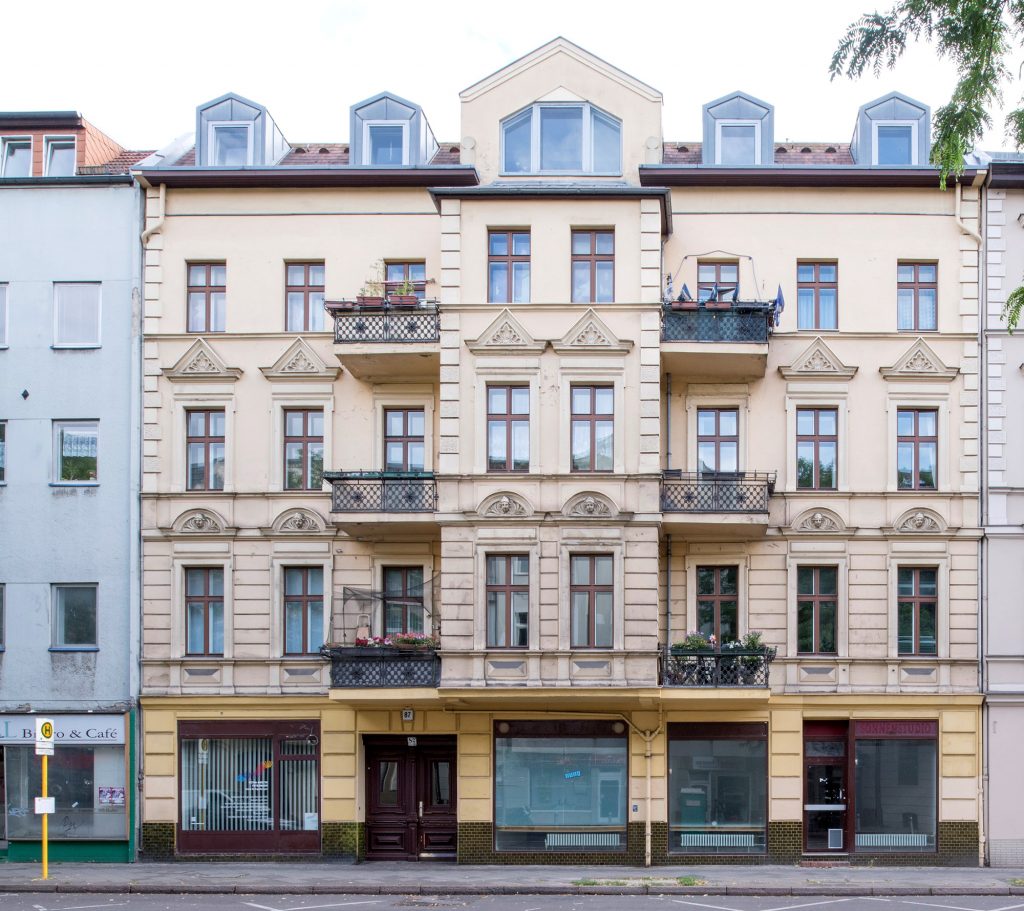 Positioning itself as a boutique investment firm perfectly explains the way BlueRock works. The group knows what its investors are looking for and can answer their ambitious demands. From the first approach of a potential investor to the last distribution after closing, there is full transparency and consideration towards different expectations. An investment product will only be presented when all possible questions or deviations have been explored and potential risks responded to. During the investment period, quarterly reports are a given, and any concerns or special interests during investment term are being dealt with directly, discreetly and in a service-orientated manner.
---
You may have an interest in also reading…
My Clinic, the largest such out¬patient facility in Jeddah – with a premium approach to patient care – is located
What should a responsible investor do when they see a company carrying out harmful activities? Eric Pedersen, Head of Nordea
'Finance represents the infrastructure for positive change,' believes leading private equity investor. Pollen Street Capital co-founder Lindsey McMurray has been